Before getting into any details, to answer your question: no, there is no 100% waterproof hiking backpack. Most hiking backpacks are made from 600D to 1050D polyester and nylon. So you should research the material before choosing the right hiking backpack.
Water-resistant and waterproof backpacks are completely different things. Therefore, you can try other methods to protect your gear and equipment from getting soaked through. *If you are interested in water resistant, check out these free tactical bags.
How Important is a Water-resistant Backpack?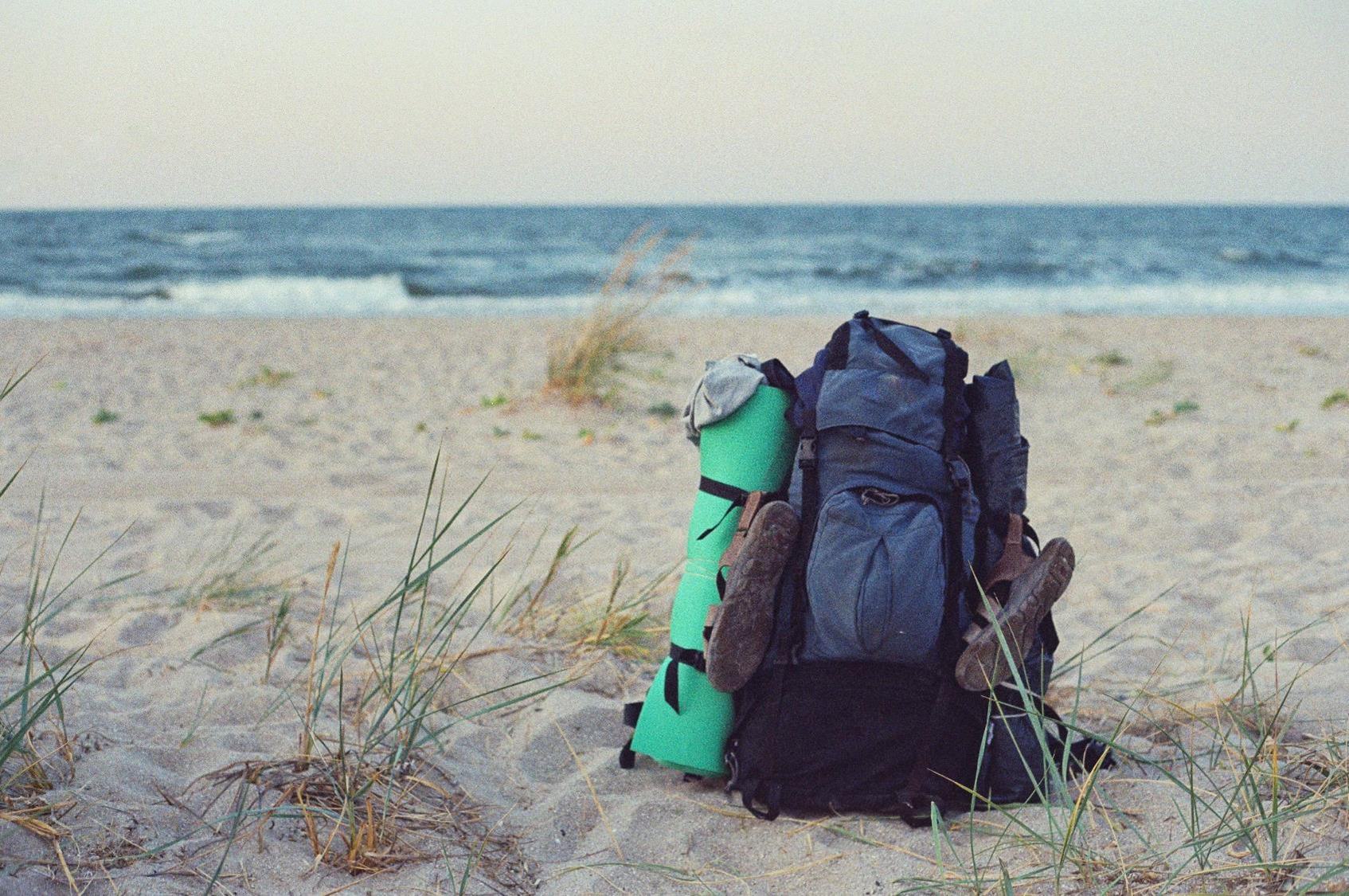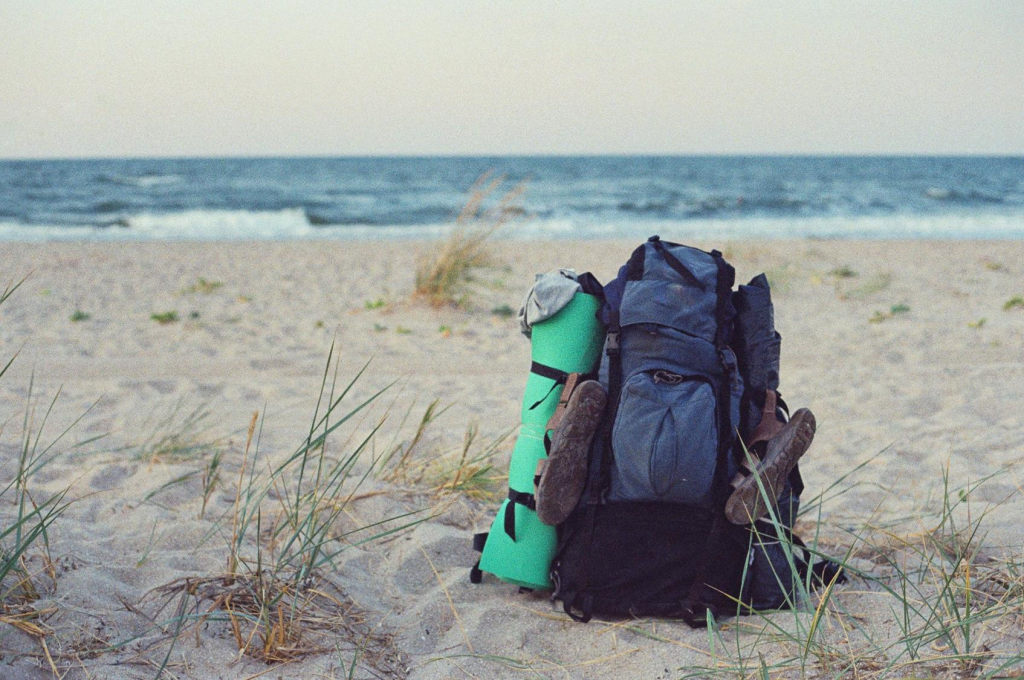 Water-resistant backpacks are essential to hikers, campers, and regular travelers. But the question is: do waterproof backpacks really exist? Well, when you see stores selling completely waterproof backpacks, it's usually just dry sacks with shoulder straps.
Although dry sacks with shoulder straps keep everything dry inside, they lack many great features that a real backpack has. Since the shoulder straps, waist belt, and back area are not padded, it gets uncomfortable. So backpacks with high water resistance are recommended.
Most hiking backpacks are water-resistant to suit the various types of weather conditions a hiker travels in. So if you're going to be hiking a lot, a water-resistant backpack is a must-have because it has better features and quality than normal everyday backpacks.
Those best features include improved comfort, high-quality material, and general durability. But the material plays the most important role in the backpack's overall quality.
What Material has the Highest Water Protection?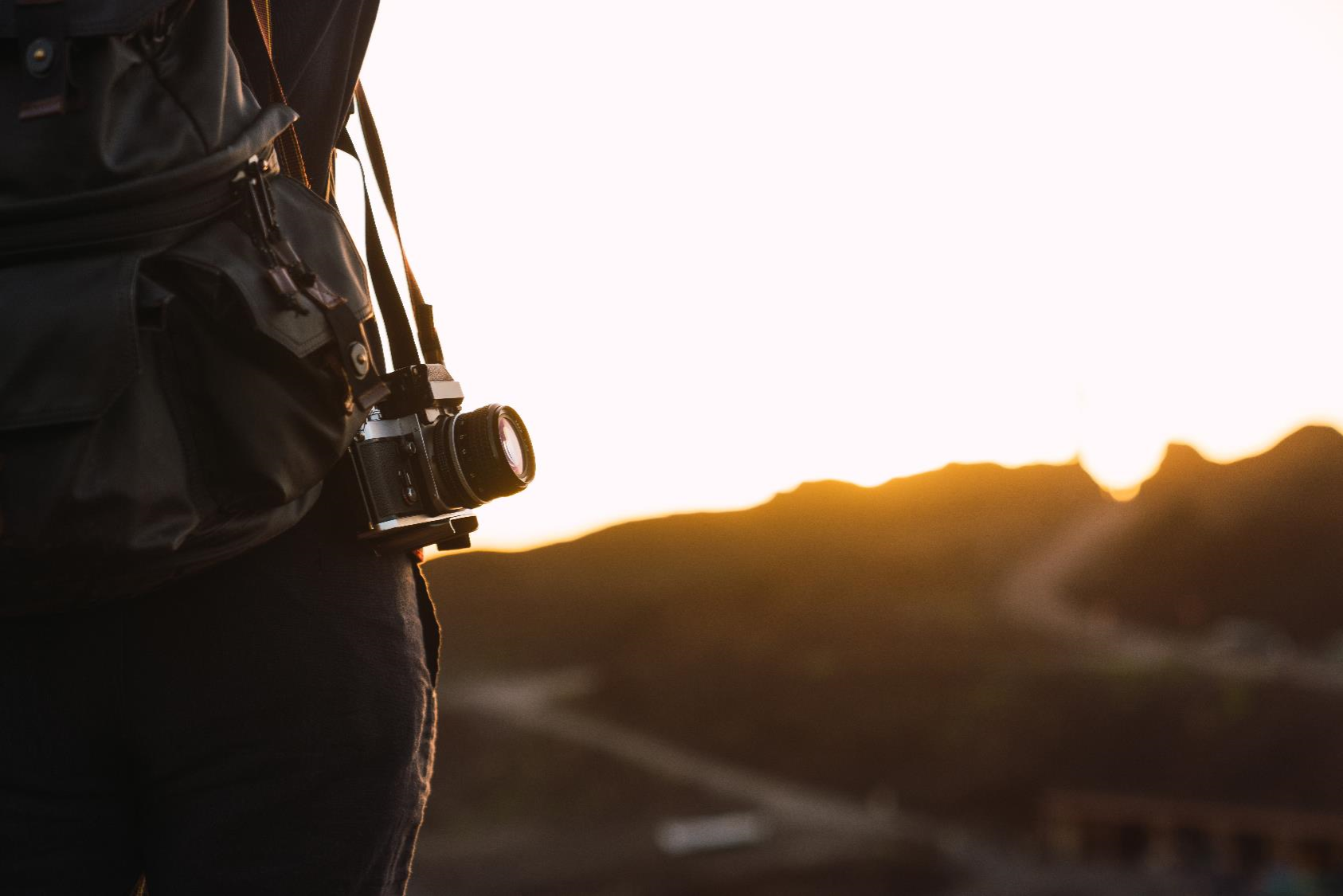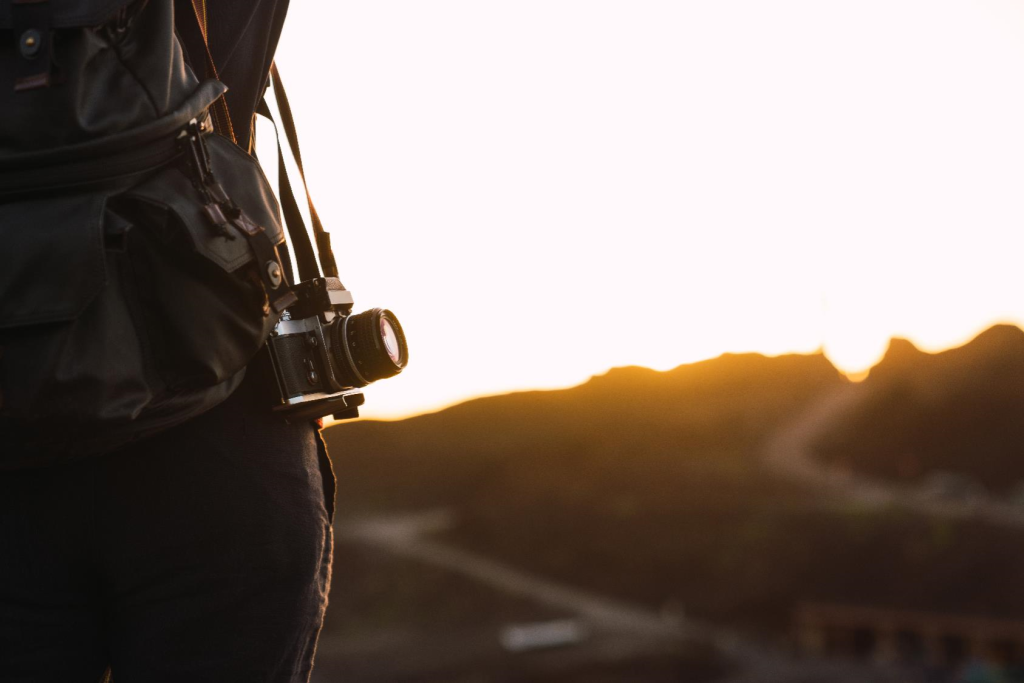 The most popular material used for hiking backpacks is polyester, nylon, and canvas. You can read the detailed pros and cons of each material here. 600D polyester is commonly used in backpacks.
The D refers to "Denier" which is the measure of a yarn size. It is calculated based on a specific length (9000m) of yarn. Simply put: the higher the denier, the higher the strength of the fabric.
While every material has its pros and cons if you're going for thicker material with a high level of water protection, then polyester or nylon with more than 600D is recommended. Let's look into each material.
Polyester
Polyester is popular for its comfort and practicality. It is easily one of the most commonly utilized fabrics for backpacks. 600D and 1680D polyester are famous among designers. 600D backpack is highly recommended as it's affordable, \"somewhat water-resistant\", soft on the hands, and durable.
| | |
| --- | --- |
| Advantages | Disadvantages |
| Eco-friendly | Absorbs oil and water quickly – the risk of possible stains |
| Retains its original shape for a long time | Can't withstand extreme and harsh weather |
| Soft on the hands | Heavy and rigid |
Nylon
Nylon is typically softer and has a shinier appearance than polyester. Regardless, most nylon materials tend to be stronger than polyester. Plus, they mostly feature water-repellent (DWR) coating, which prevents water from soaking through the bag. But once it's soaked through, it takes much longer time to dry than polyester.
Even though it has higher water protection than polyester, it tends to tear easily when punctured. But backing and coating make a huge difference. Pay attention to whether the backpack is coated with PVS, PU, DWR, or TPU Laminate.
| | |
| --- | --- |
| Advantages | Disadvantages |
| Lightweight | Easy to tear when punctured |
| Resistant to a wide range of temperatures & abrasion | Not breathable |
| Durable | Not eco-friendly |
How to Waterproof your Backpack?
We've learned that material and coating play the most important roles in the water protection of your backpack. However, since there's no magic to completely waterproof the backpack, we can try other protection methods. However, remember that some of these methods also don't guarantee 100% water protection.
Spray-on water repellant
You might already have a waterproofing spray if you're an avid outdoorsman. It's a spray to improve the water protection capability of the surface.
This method works well on a clean, dry surface – make sure to wash the backpack first. The second coating of the spray is optional after the first spray.
It's a common worry of people that the spray might affect the quality of the material by damaging it. So purchasing high-quality spray from well-known brands is essential.
Using a backpack rain cover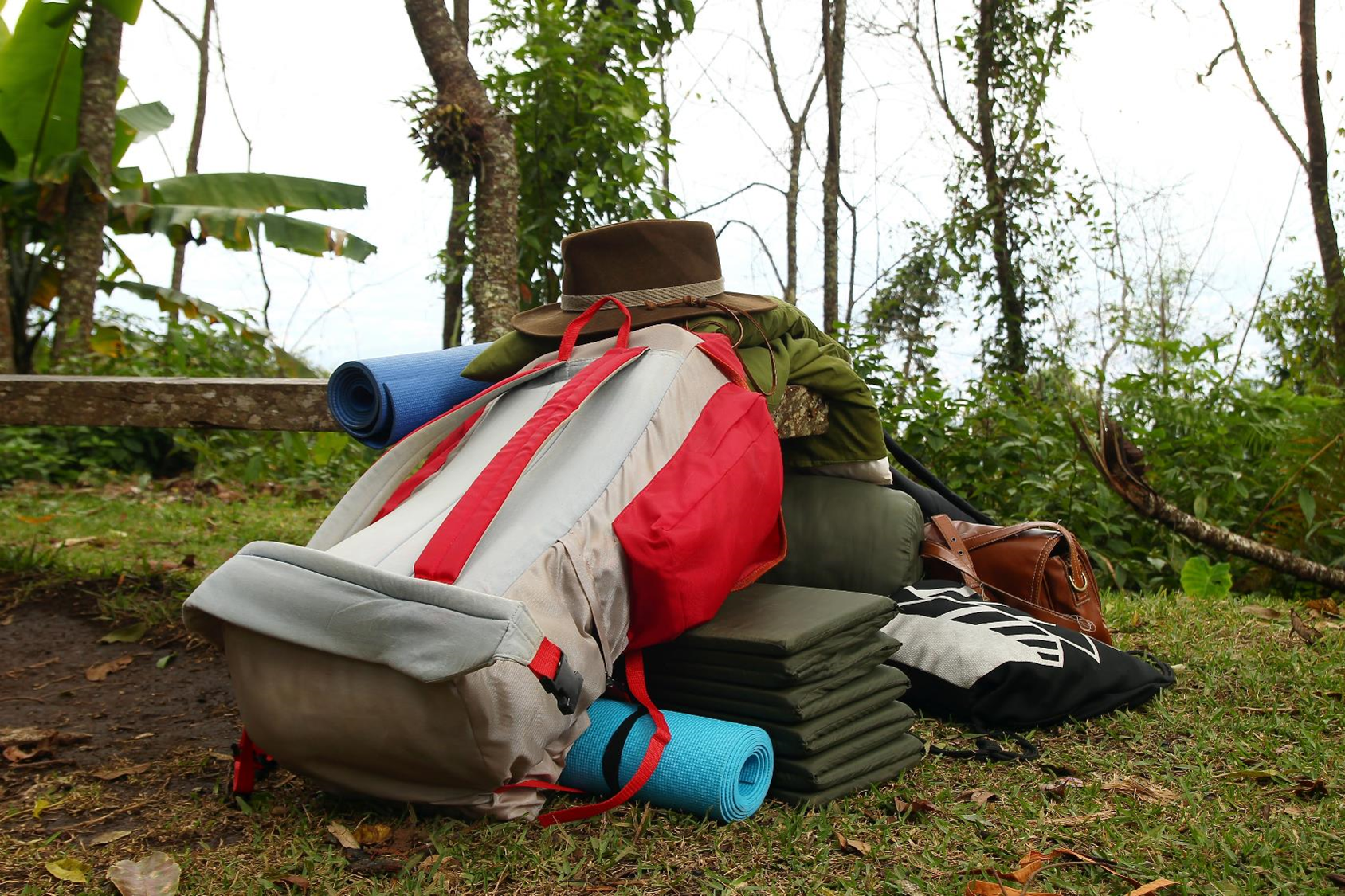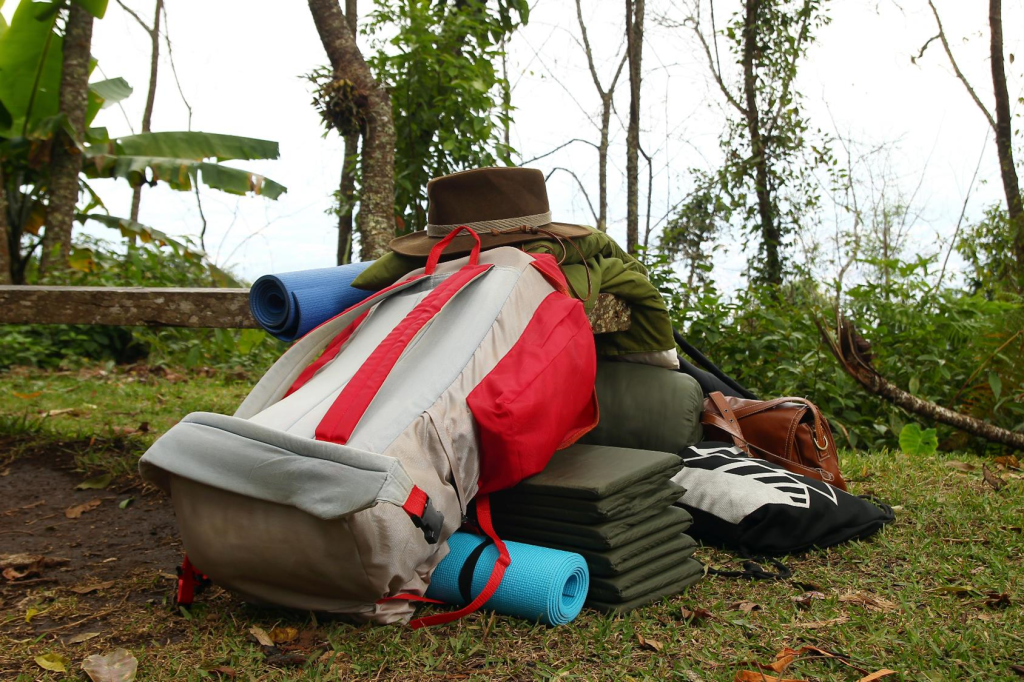 Rain covers are like plastic covers with an elastic trim that wraps around the surface of your backpack. The downside is that rain covers do not protect every inch of your backpack – the back panel tends to be left out. Plus, because they're thin, they're easily ripped.
However, the upsides are that they're lightweight and highly efficient. So make sure to ask the store if a rain cover is included with your backpack purchase.
Putting it in a dry sack
Compared to rain cover, dry sacks provide full protection for your backpack. A dry bag is a waterproof bag that is rolled shut at the top. It's a popular water-repellent method among hikers and campers.
There is a wide range of dry bags with different prices and materials. If you want guaranteed waterproofness, then I recommend going for a dry sack with thick material. Even though they tend to be on the pricier and heavier side, durability for decades is promised.
The Bottom Line
We've learned that no hiking backpack is 100% waterproof. But we can research and choose the right material along with the right coating and waterproofing methods for improved protection.
Combining all the above together is the best way to make your backpack \"waterproof\". For example, you can choose a 1000D nylon material with DWC coating, spray a water-repellent spray AND put it in a dry sack or rain cover, if that's not too extra for you.