A military backpack is different from an EDC backpack in its features, material, and size. This type of backpack must be on every hiker/camper who goes on long trips. However, size plays a crucial role in both storing all your gear and making you feel comfortable during the trip.
That's why we're providing a definitive guide to help you choose the military backpack with the optimal size to meet all your needs.
What is a Military Backpack?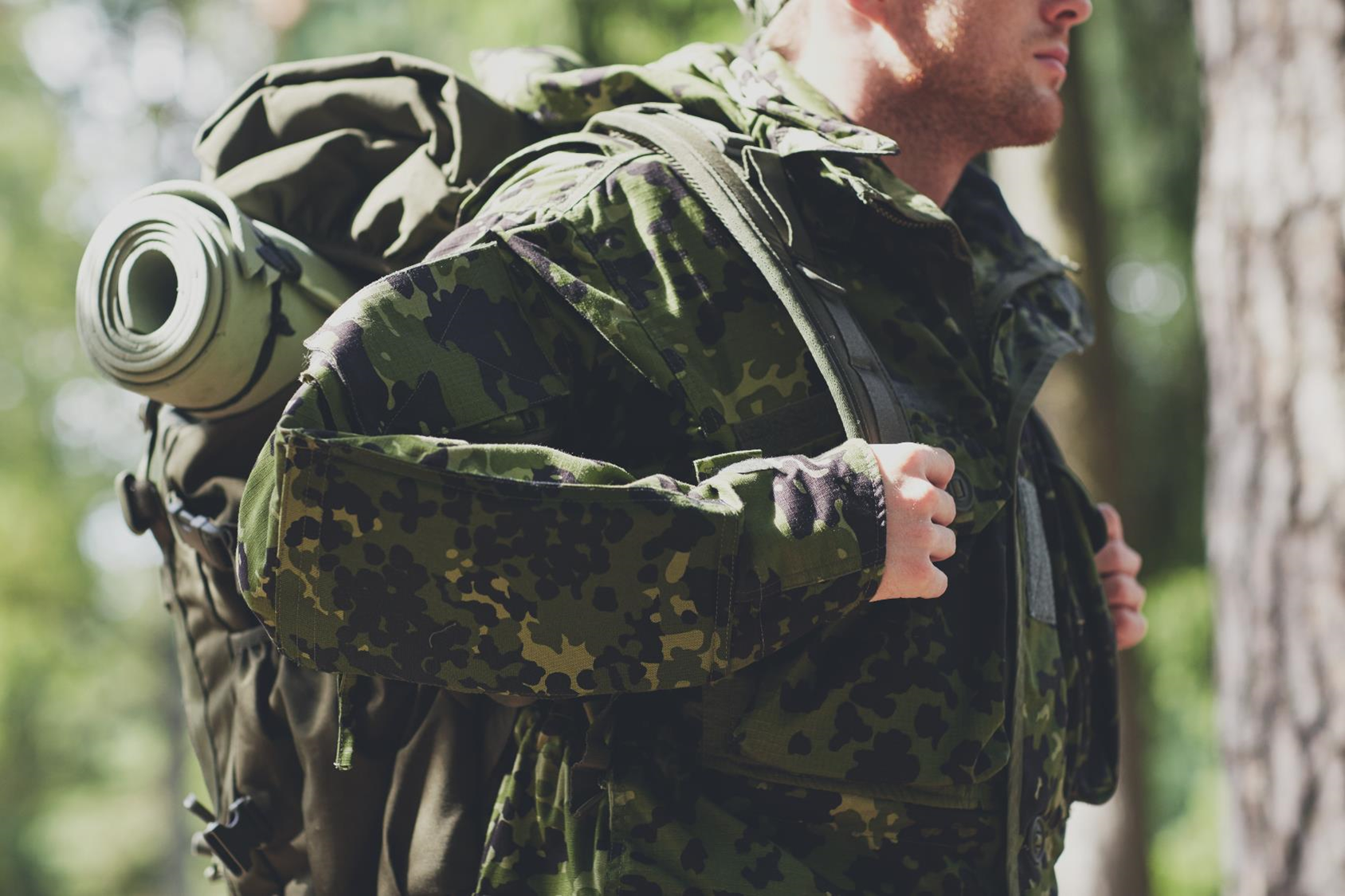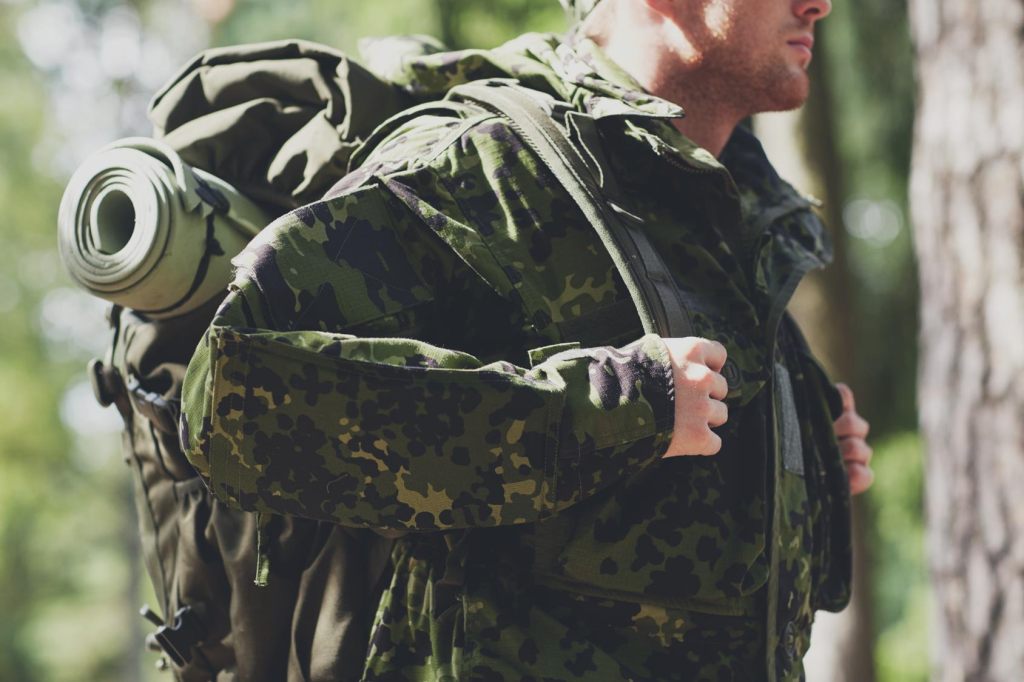 The military backpack is essentially a tactical backpack intended for outdoor use. Military backpacks are made with military-inspired utility in mind, making them the perfect backpack for hiking, camping, hunting, etc. They are initially designed to adjust the amount of equipment a soldier carries.
Military bags came as a great help during the American Civil War. At that time, Infantrymen used these bags to carry weapons or medical equipment. Since then, the improvement of military backpacks has never stopped. Today, you will find a myriad of great backpacks with different styles, colors, compartment designs, sizes, etc.
They also have a militaristic appearance, featuring colors like olive green, coyote brown, olive drab, and camouflage patterns. But these days, you can find a high-quality military backpack in the right size and in any color or pattern you want.
The Main Features of a Military Backpack
Military backpacks have features that originated in the armed forces. Unlike EDC backpacks, military or tactical backpacks put a much higher emphasis on functionality. Let's take a look at a few important features that are in every military backpack and why they're important.
MOLLE webbing
You will notice that most tactical gears have MOLLE webbing. MOLLE is also known as Pouch Attachment Ladder System or PALS, and it allows you to attach components to each other using a series of woven straps, creating an incredibly strong bond that won't fail.
MOLLE is short for modular, lightweight load-carrying equipment. a MOLLE backpack has a series of horizontal straps and includes attachments such as first aid kits, ammunition pouches, flashlights, etc.
Water-resistant material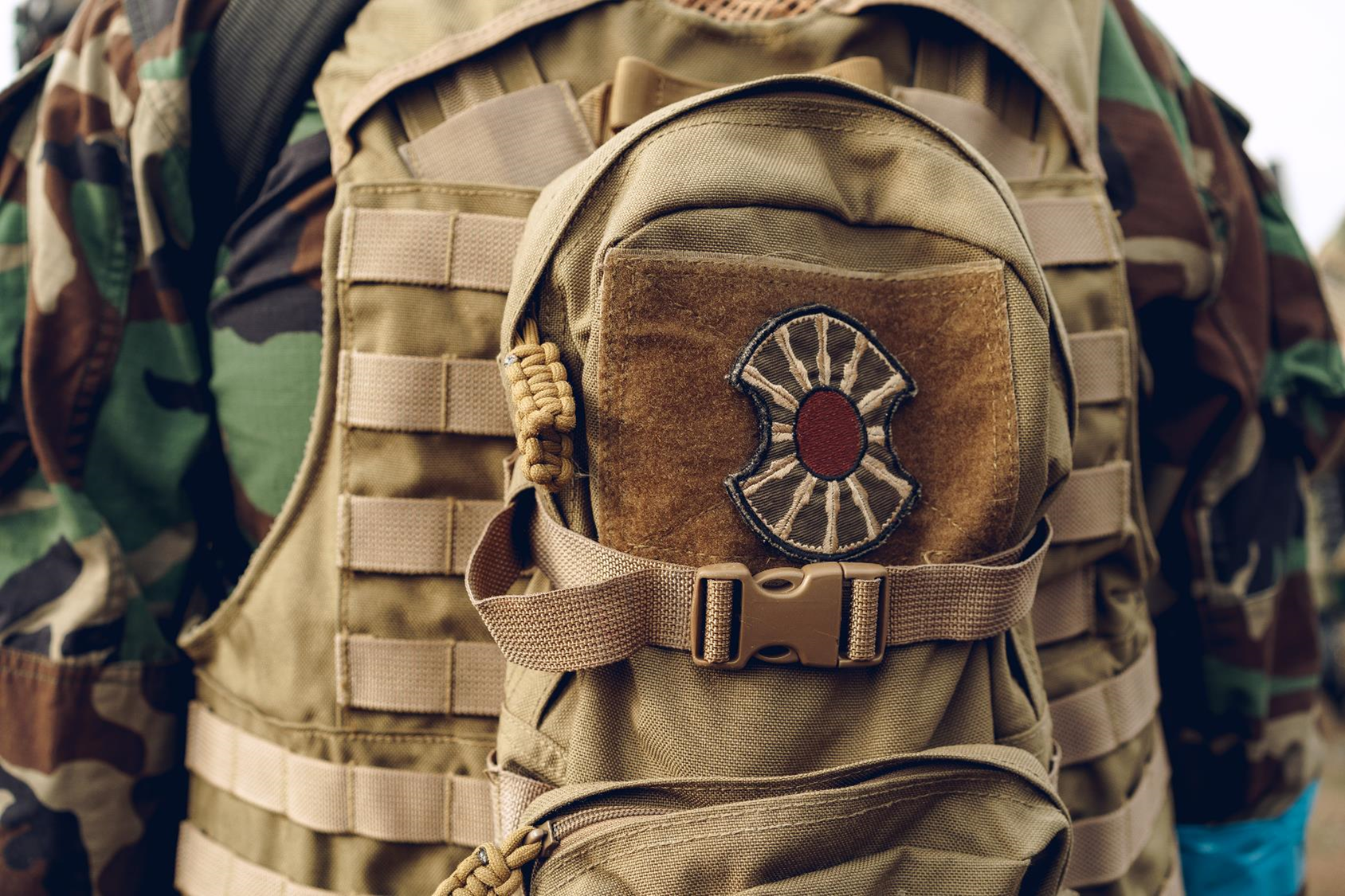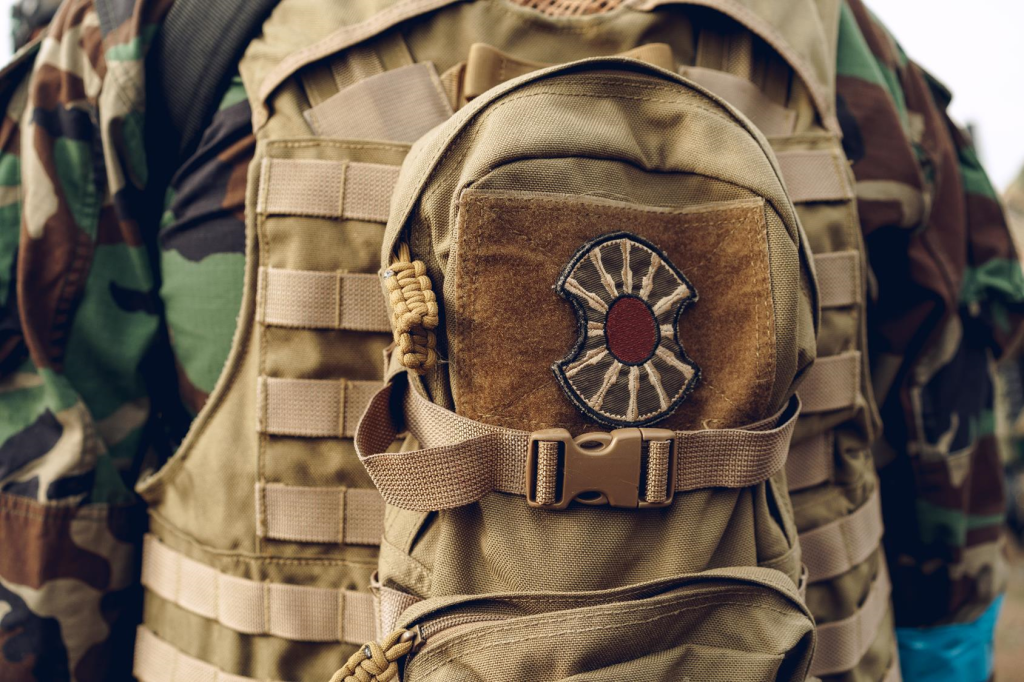 Most military or tactical backpacks are made from water-resistant materials. Nylon, canvas, and polyester. Each material has its pros and cons – but you can choose depending on how thick (based on the denier) the material is.
Read more: Are hiking backpacks waterproof?
Hydration packs
Being hydrated is vital when you're going on a long trip. Unlike regular backpacks, military backpacks come with a hydration bladder along with a drinking tube. Generally, a hydration bladder allows you to carry large amounts of water comfortably.
The Average Size of a Military Backpack
The size of a military backpack is mainly measured in two measurement systems: inches and liters. But you'll see liters are the most popular method. Overall, most tactical backpacks range between 40-60 liters.
The backpack is considered large when it holds 45 liters or more. People going on a multiple-day trip choose an extra-large military backpack that holds around 150 liters.
Tips for Choosing the Right Size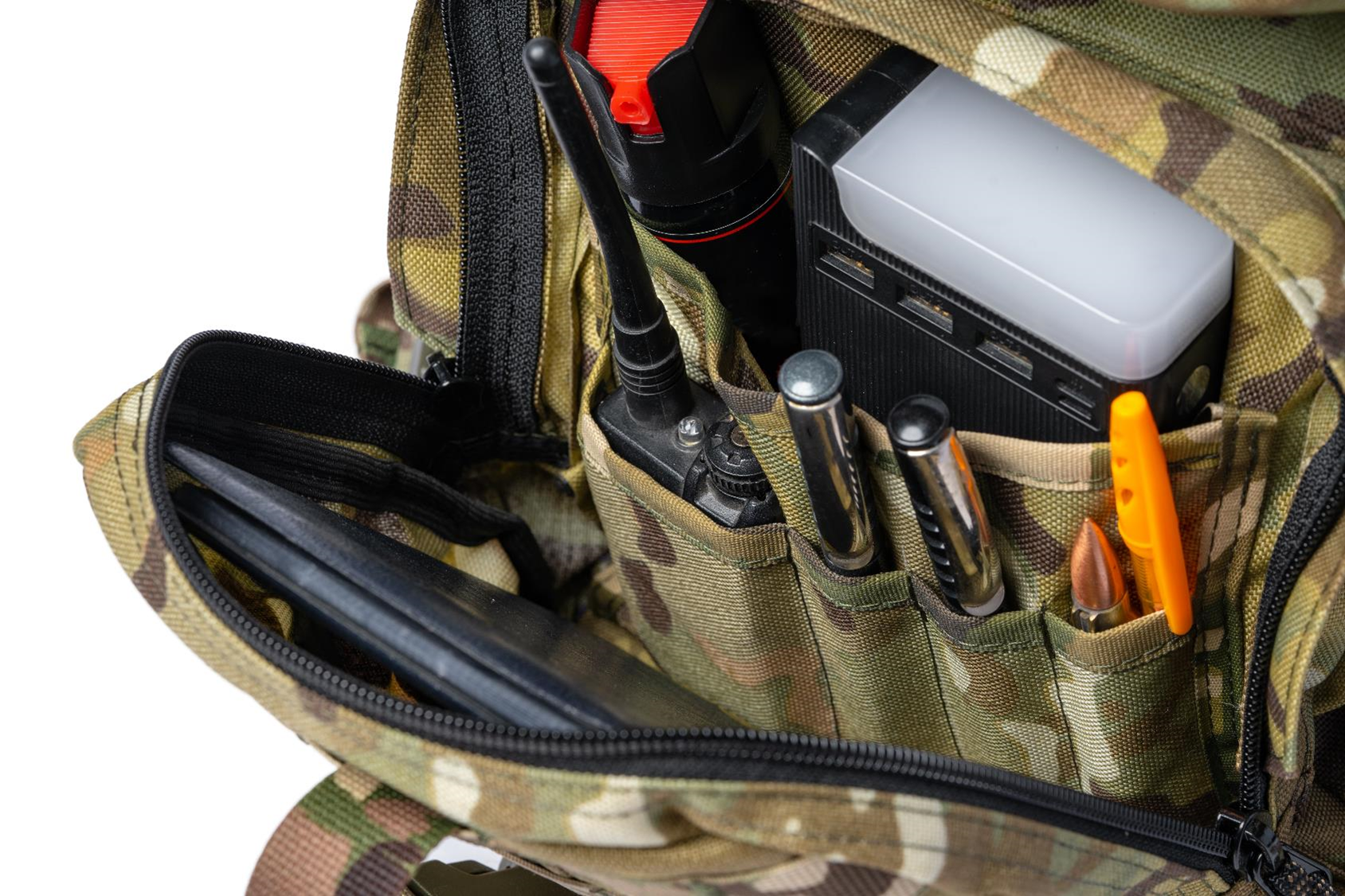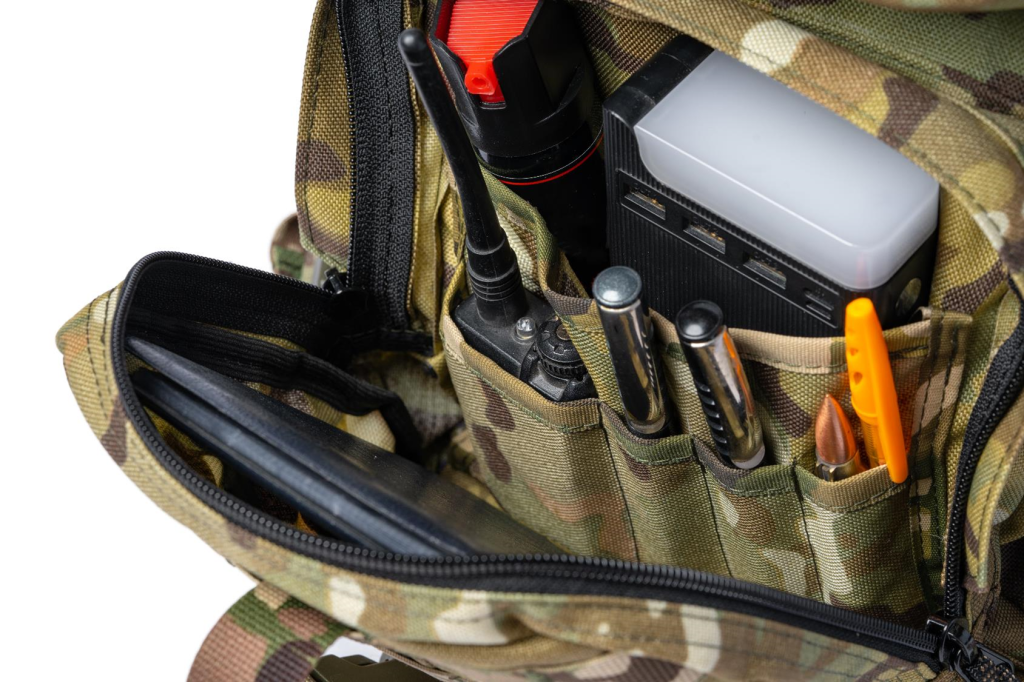 You ought to check how much volume the backpack can store, instead of looking at the overall dimension. The volume of an object is the measurement of its length multiplied by the measurement of its width and height. Small backpacks usually start at 5 liters, with larger ones of 60 liters and more.
It ultimately depends on how many days will you be traveling – affecting how much gear you will prepare for it. However, regardless of the number of items you're packing, always choose a backpack with multiple compartments. Multiple outer and inner compartments will help you stay organized whenever.
A backpack with the perfect size is built to accommodate all your tactical gear – and neither too big nor too small.
Lastly, pay attention to the load compartment features. Regardless of the size, litter, and material, it's no use if the backpack is not built in a way to help you feel comfortable. Some load compartment features to consider when purchasing:
Shoulder straps
Hip belt
Sternum straps
Frames
Compression straps
Rear loading straps
Side loading straps
The Bottom Line
In a nutshell, most military backpacks range between 40-60 liters as we've learned. But measuring it in only liters is not enough to choose the right backpack in optimal size. You should also carefully research the inner and outer compartments, load management features, etc.
Moreover, aside from choosing backpacks in their size (liters), choosing the right one based on the average hours or days your trip continues is also important.
If you are looking for backpacks for free, you can find special giveaways somtimes.