Fightfast TRS is doing a special giveaway promotion for this mean and badass-looking machete! If you are looking for a budget machete that can rip and tear through any dense forest, then give this machete by FightFast TRS a try.
Technical Specifications
Overall total length 20 inches
14-inch long and 3mm thick blade
Heat-treated blade steel
Full tang hand
Water-proof & shock-proof
Clip point sheath
Full and prompt refund (if not happy)
FightFast TRS Buccaneer Machete Review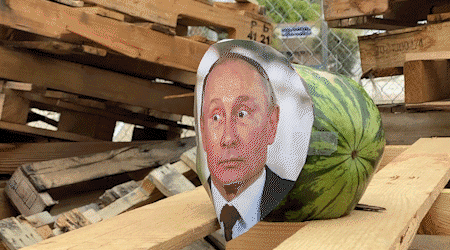 FightFast TRS in general offers really decent products for the price of just shipping and handling. While it's not necessarily high-end premium quality, usually they deliver on the important aspects of their products and the Buccaneer Machete is no exception.
The blade is durable and sharp and retains its edge quite well. How sharp you want it to depend on your sharpening skills, but being 3mm thick blade, you won't experience much bending from this all terrain chopper. It'll perform well when it comes to most utility tasks.
It's heat-treated stainless steel, meaning it's resistant to moisture and overall made to be more durable.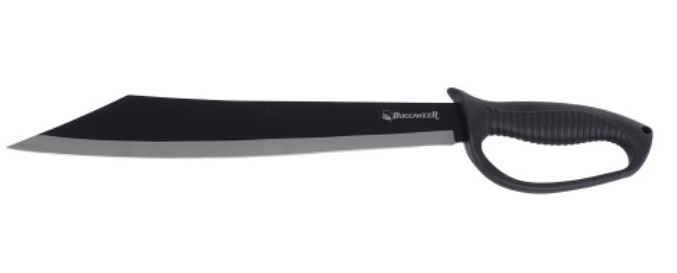 The blade is 14 inches and the machete is 20 inches in overall length, so it's a decent size with blade thickness.
I am usually very nit-picky about design, but compared to most other free products, this buccaneer machete is actually coated well and looks quite sleek with a curved blade, and looks something like a classic naval cutlass. The clip point profile makes it look like a very large know, but being a cheaper machete, it obviously does not have small attention to detail, but it doesn't look bad.

You get a free sheath that goes along with the machete too! Compared with Steel River machete, this actually looks like a sheath. Though it's made out of plastic, it at least will keep your machete in place.
My only issue is with the handle and grip. It's made out of cheap plastic "fiberglass reinforced Nylon". If you get sweaty, the handle can be slippery and it obviously doesn't look the most high-quality, but for something that's free, I can't expect finer grooves and textured rubber.
It is full tang, meaning steel is inside the handle, so even if the handle chips or cracks, you can use superglue or something and still have a functional machete.
Frequently Asked Questions
Here are answers to some common questions that people have about machetes.
What is a Machete? How is it different?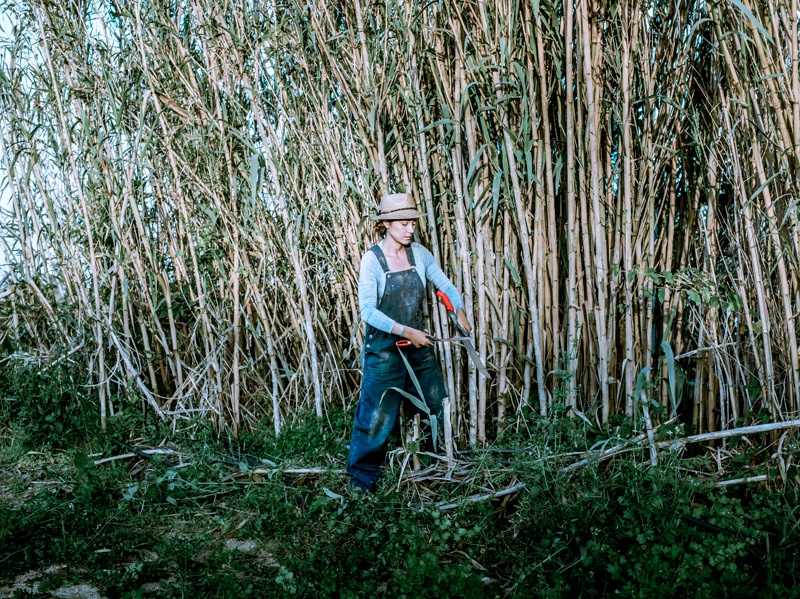 A machete is a large knife-like tool that is used for chopping plants and clearing bushes with raw hacking power. It is similar to a sword in many ways, but it is much shorter and has a wider blade. Machetes are often used in tropical countries, where they are an essential tool for farmers and gardeners.
The blade is wide and flat, making it ideal for hacking through thick foliage. Machetes are also used for self-defense in some areas of the world.
However, machetes can also be used for peaceful purposes, such as preparing food or amputating a limb in an emergency situation. Whatever the use, the machete is a versatile tool that has many uses in both rural and urban areas.
Is Machete Considered a Sword?
While machetes are not typically considered to be swords, they do share some similarities with these weapons. It could be equal parts short sword, but here are some similarities and differences.
For one thing, swords are typically much narrower than machetes, which gives them a greater degree of precision, and the handle material is made out of high quality, whereas the handle material on a machete is more or less primitive with a short handle length. In addition, swords are often heavier than machetes, making them better suited for thrusting and stabbing motions. While a machete is most often used for hacking and slashing through crops, jungle, and small trees.
Why Is This Machete Free?
Fightfast and TRS survival is a well-known reputable company that offers cool and interesting products for free as long as you pay for the shipping and handling.
What's great is that they offer a full refund in case you don't like your product, so there is nothing to lose. A satisfaction guarantee is one of their main principles.
I think they do make a slight profit even without a purchase price because the shipping costs tend to be a little higher than usual.