Are you looking for budget hiking and every day backpack? Then get this Evatac backpack free! While it's not for everyone, for someone who is on a budget or tight on cash, the Evatac assault bag could be the best choice.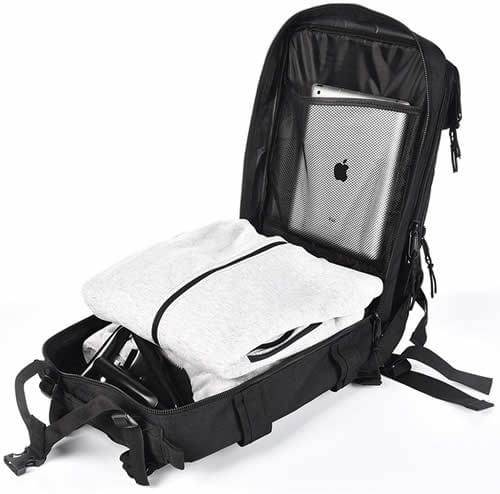 ​Portable but durable
​Premium 1000D Poly
​FAT Zipper™ Zips
​15 Separate Compartments
​Chest & Waist Strap
​Expandable Molle System
Waterproof Lining
For bigger sized fellows, the Evatac assault bag might be a little small. Anyone above 6 feet might find this a little on the smaller side. The weight and feel of the assault bag is very light, which does make it portable and easy to carry around in a luggage or what not, but it could be sturdier. There's not a whole lot of padding, but the stitching and fabric feels sturdy and tough.
There are 4 main compartments, so it's easy to separate what you will be putting in your backpack, and there are plenty of smaller pockets (MOLLE System).
If you don't know what MOLLE means, it stands for Modular Lightweight Load-carrying Equipment. As a "tactical" backpack you have compartments for putting in flashlights, survival knives, and other kits that you might need during a hike, trek, excursion within the Evatac assault bag.
How Comfortable & Durable Is It?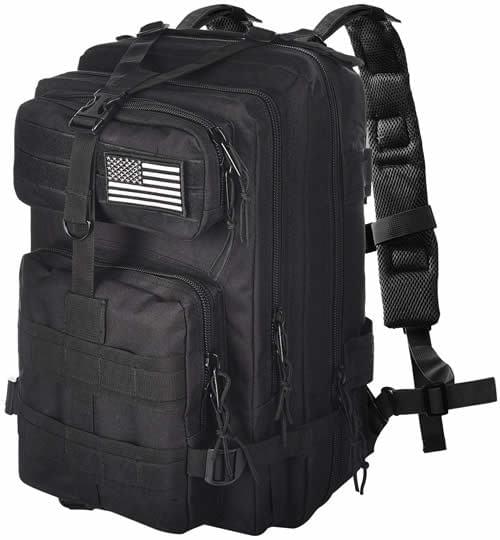 You do have chest strap and waist strap that help with sturdiness, but the padding on assault bag is on the minimal side. It could be a be little thicker, but you can't expect much from a free backpack… Wearing the backpack shirtless or with a t-shirt might get uncomfortable after a long hike or trek.
The nylon polyester look durable and the zippers are easy to unzip and zip, but the shoulder straps seem a little flimsy.
However for short excursions it seems fine.
How Much Storage Does It Have?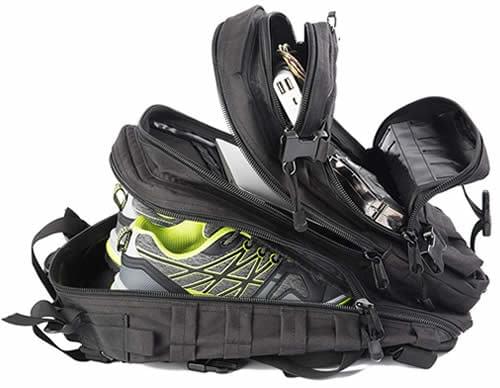 There are 4 main compartments to put away your stuff, but there 15 in total, mainly small zippers. You won't have trouble fitting in a laptop, shoes, thick sweaters, books, etc. It looks about 20L backpack, so the Evatac assault bag is fine for most everyday use.
Final Verdict, Is It Worth It?
If you have the money and are willing to spend $80 or $90 on something more sturdy and comfortable, then that's the better decision. The Evatac assault bag can't compete with other high quality bags that you actually pay for.
However, for a free backpack, the Evatac assault bag will deliver on most of the essentials. While the padding and straps could be better, you have enough room, space, and compartments for using it as a school backpack and short hiking trips. You can't expect a "ferrari" quality, but hey… free is free…
Frequently Asked Questions
Why is it free? What's the catch?
As part of a national awareness campaign, the Evatac tactical backpacks are being offered for free. In case of natural disasters or emergency situations, it doesn't hurt to be prepared for them. You can learn more from their website: https://www.vipsurvivalacademy.com/
Shipping can take 2 days to prepare with Fedex, but you should be able to receive your package within 5 business days.
Where is it shipped from?
The product will be shipped from Denver, Colorado.
Do you have to pay for shipping
As Ape Survival is not government funded, there is a small shipping cost. Otherwise, they'd be bankrupt if everything was free.
Other Giveaways