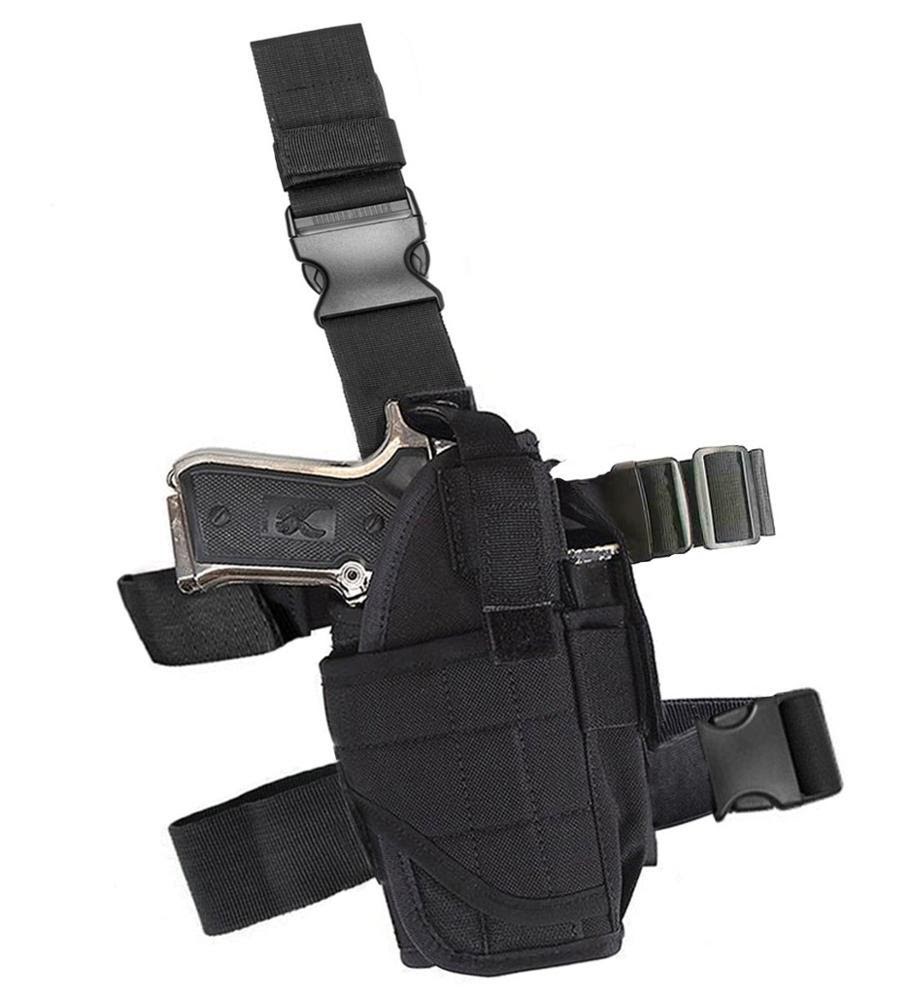 Universal Fit
Comfortable Material
Adjustable Straps
Yours FREE!!
Drop-Leg Holsters Review
These holsters feature a universal generic fit for multiple firearms of similar size handguns. They have comfortable material made from ballistic nylon, stiff, wear resistant, and thick enough to provide protection and comfort when worn for long periods.
They have fully adjustable leg strap with non-slip rubber lining and quick release buckle. One magazine pouch, with adjustable velcro strap. Retention system with additional velcro strap to secure weapon.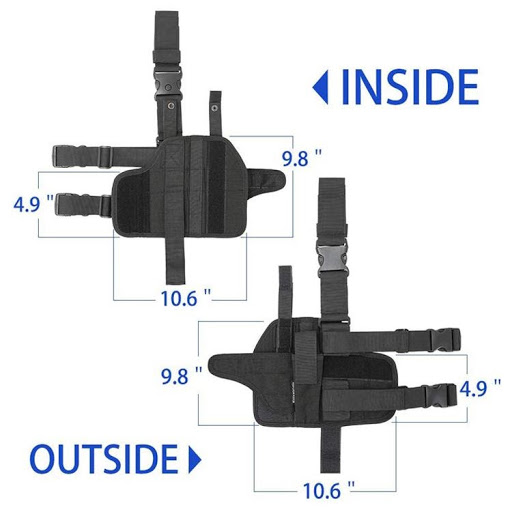 This is a neat and handy holster that is good for all experienced and beginner special operators. I think it's one of the better holsters in the market.