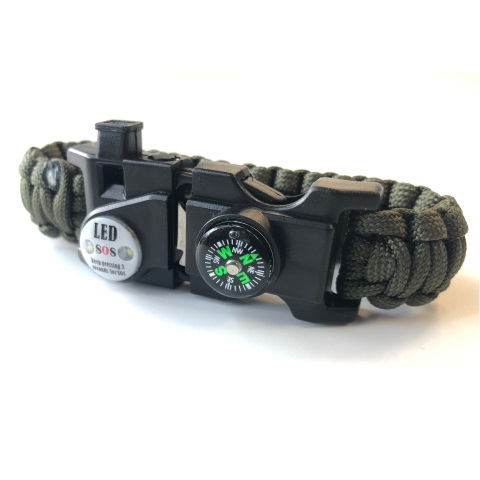 Comes with compass, lighter, whistle, lanyard, LED light and multi-tool.




The perfect gift for anyone who loves the outdoors.




Comes with all the necessary features you need to survive in the wild.

 
TACTICAL BRACELET X Review
This is a pretty useful bracelet that has multifunctional tools included.
It comes with various sizes and colors suit the preferences of the user. There are over 8 uses this bracelet that makes traveling outdoors and hiking much easier.
I think everyone can benefit from this bracelet in which you will always have a fire starter, a LED light to see and if in emergency, a whistle to call for help.
I don't think there is any other item as good as this one. It has everything you need to survive in any hike situation.