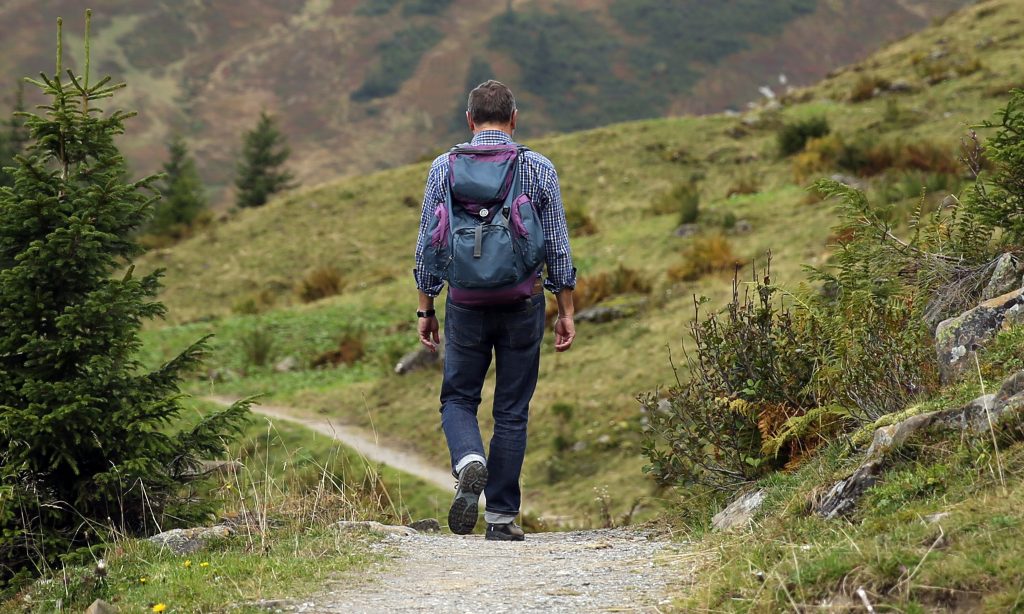 Choosing the right tactical backpack for your adventures hinges on one crucial factor: the materials used in its construction. In this article, we'll explore the pros and cons of different tactical backpack materials, empowering you to make an informed choice.
We'll cover everything from lightweight and durable nylon to robust Cordura, tear-resistant ripstop, and water-resistant polyester. We will evaluate each material's advantages and potential drawbacks, helping you find the perfect companion for outdoor escapades. Get ready to embark on your next adventure with a reliable and durable tactical backpack by your side!
Nylon Tactical Backpacks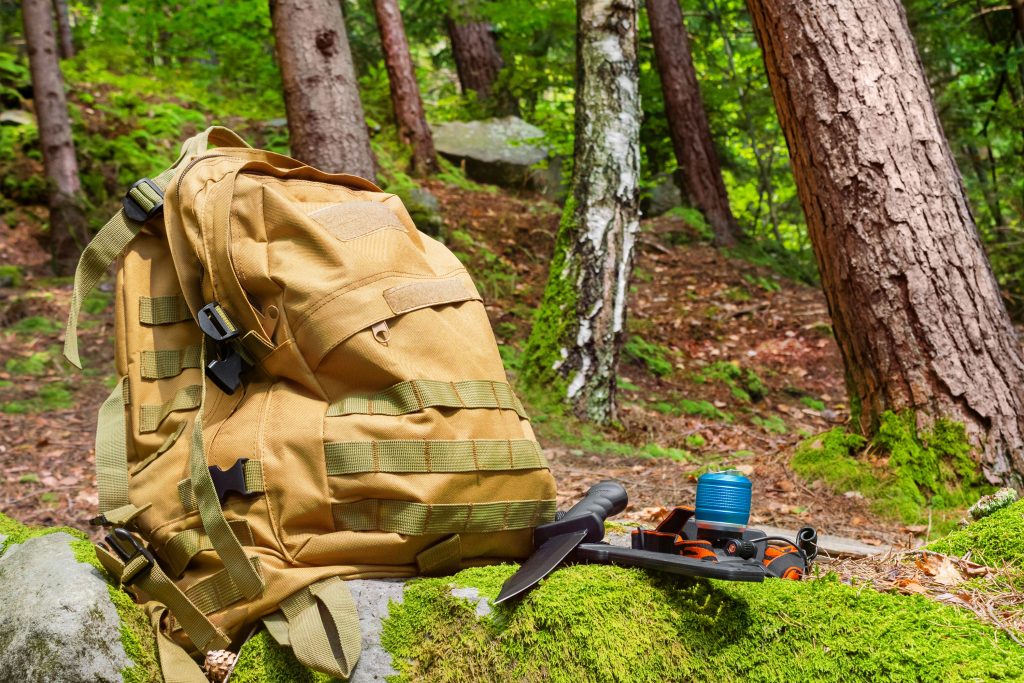 Nylon tactical backpacks have gained immense popularity among outdoor enthusiasts due to their lightweight design, durability, and water-resistant properties. Let's explore the pros and cons of nylon as a material for tactical backpacks. (Fun fact: Nylon was first used in toothbrush bristles before it became popular in textiles!)
Pros
Cons
Lightweight and easy to carry
Can be less resistant to extreme temperatures
Durable and resistant to abrasion
Prone to UV degradation with prolonged sun exposure
Water-resistant or waterproof properties
Some lower-quality nylon materials may have limited durability
Good strength-to-weight ratio
Nylon tactical backpacks have become a popular choice for outdoor enthusiasts due to their lightweight design, durability, and water-resistant properties. These backpacks are lightweight, making them ideal for extended hikes or long-duration outdoor activities. They offer excellent durability and resistance to abrasion, ensuring they can withstand rugged terrains. Additionally, nylon backpacks provide water resistance or waterproof properties, keeping your gear dry in wet conditions. However, it's important to note that extreme temperatures can affect their performance, and prolonged sun exposure may lead to UV degradation. Choosing a high-quality nylon backpack from reputable brands can help ensure optimal longevity. If you do a lot of hiking in unpredictable weather, I recommend the nylon material.
Read: Choosing the Right Tactical Backpack: A Comprehensive Guide
Cordura Tactical Backpacks
Cordura is another popular material used in tactical backpacks, known for its exceptional durability and resistance to abrasion. Let's explore the pros and cons of Cordura tactical backpacks.
Pros
Cons
Exceptional durability and abrasion resistance
Can be slightly heavier compared to other materials
Higher tensile strength compared to standard nylon
Limited water resistance (unless coated or laminated)
Resistant to tears, scuffs, and punctures
Higher price point compared to some other materials
Provides excellent protection for gear and equipment
The material's ability to resist wear and tear sets Cordura backpacks apart. Whether you're trekking through rocky trails or dense vegetation, Cordura's robust construction ensures your backpack remains intact. With a higher tensile strength compared to standard nylon, Cordura backpacks provide sturdy support for heavy loads and offer long-lasting durability.
While Cordura backpacks may be slightly heavier than other materials, their resilience and ability to protect gear make them worth the trade-off. Additionally, Cordura backpacks are available in various colors and patterns, allowing you to showcase your personal style. I usually choose Cordura materials when I'm looking for cool-looking backpacks.
Ripstop Tactical Backpacks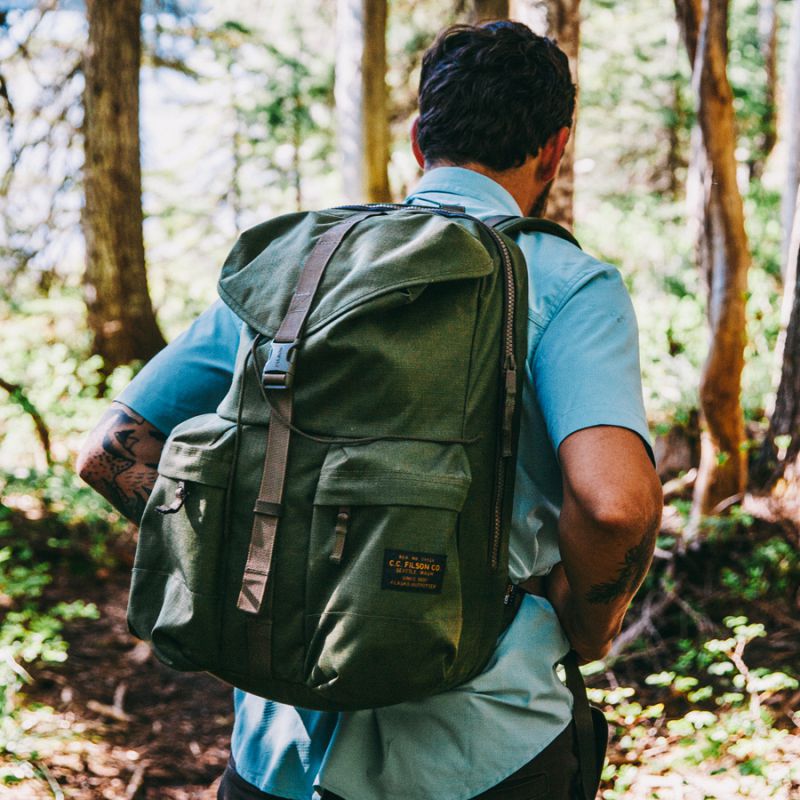 Thanks to their unique qualities, ripstop tactical backpacks are a standout option in tactical gear. Designed with a reinforced grid pattern that prevents tears from spreading, these backpacks offer exceptional tear resistance and durability, making them well-suited for rugged outdoor adventures.
Pros
Cons
Reinforced grid pattern prevents tears from spreading
Water resistance may vary depending on additional coatings
Lightweight and flexible, suitable for mobility
Not as puncture-resistant as some other materials
Offers good durability and strength
Despite their ruggedness, ripstop backpacks maintain a lightweight and flexible construction, allowing for easy mobility during your explorations. The material strikes a balance between strength and durability, providing reliable protection for your gear without compromising on weight. While ripstop backpacks excel in tear resistance, it's important to note that their water resistance may vary depending on additional coatings. However, if you're seeking a backpack that can handle demanding terrains, resist tears, and provide flexibility, a ripstop tactical backpack is undoubtedly worth considering.
Read: Finding the Perfect Capacity: How Much Do You Really Need in a Tactical Backpack?
Polyester Tactical Backpacks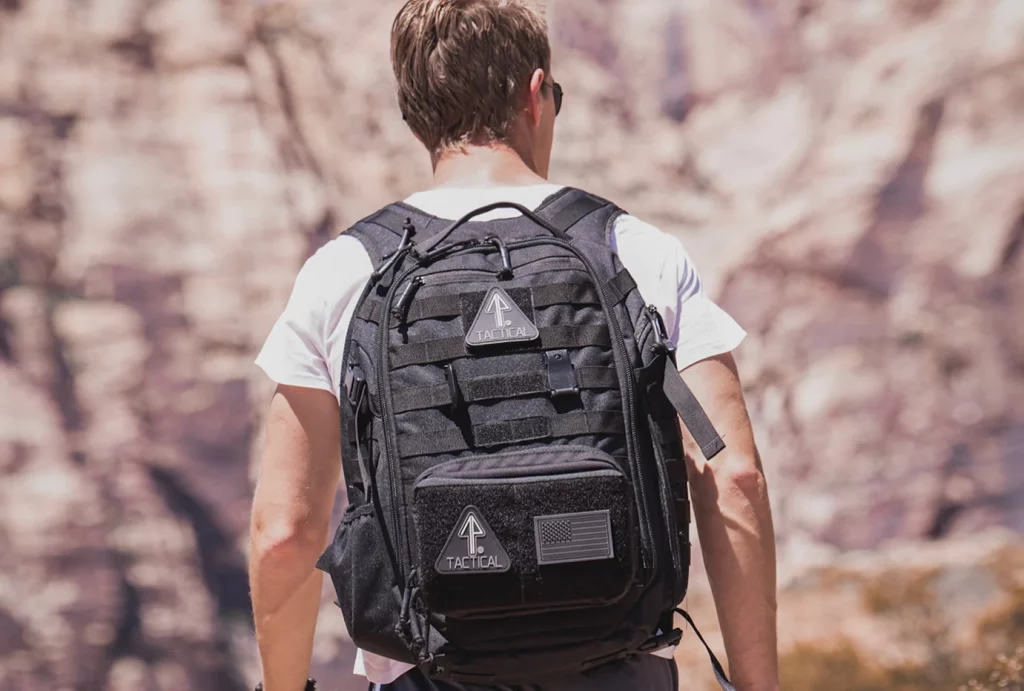 When it comes to evaluating tactical backpack materials, polyester has its own set of advantages and considerations. Polyester backpacks offer excellent water resistance and quick-drying properties, making them a reliable choice for outdoor enthusiasts who frequently encounter wet conditions. Their lightweight nature and resistance to stretching provide added convenience and ease during your adventures.
Pros
Cons
Excellent water resistance and quick-drying properties
Lower abrasion resistance compared to nylon or Cordura
Lightweight and resistant to stretching
Less resistant to UV degradation
Cost-effective option for tactical backpacks
Limited strength compared to some other materials
Good color retention and resistance to fading
Let's shift gears and talk about polyester backpacks. These guys are known for being easy on the wallet without skimping on practicality.
One thing I love about my polyester pack is how it holds onto its colors. After countless trips, it's still as vibrant as the day I bought it, which is more than I can say for some of my other gear.
But remember, nothing's perfect. Compared to tougher stuff like nylon or Cordura, polyester packs might not be as resistant to scrapes or UV damage. And they might not be quite as strong.
That said, if you're looking for something that's water-resistant, dries quick, and is budget-friendly, a polyester tactical backpack might just be your new best friend for your outdoor escapades. Just make sure to treat it with a bit of care, and it'll serve you well.
Final Thoughts
In conclusion, we have explored the various tactical backpack materials and their respective pros and cons. Nylon backpacks offer a lightweight and durable option with water-resistant properties, while Cordura backpacks excel in exceptional durability and abrasion resistance. Ripstop backpacks stand out with their tear-resistant qualities and flexibility, while polyester backpacks offer water resistance and cost-effectiveness.
When choosing a tactical backpack material, it is crucial to consider your specific needs and preferences. Think about the activities you'll engage in, the environments you'll encounter, and the gear you'll carry. If you prioritize lightweight design and water resistance, nylon or polyester may be suitable choices. For those seeking ultimate durability and protection, cordura or ripstop materials are worth considering.
I hope the article helped you to make an informed decision and find the perfect tactical backpack that will accompany you on your outdoor adventures for years to come. Remember, your backpack is not just a storage solution—it's a reliable companion that will support you in conquering new challenges and experiencing the great outdoors to the fullest.