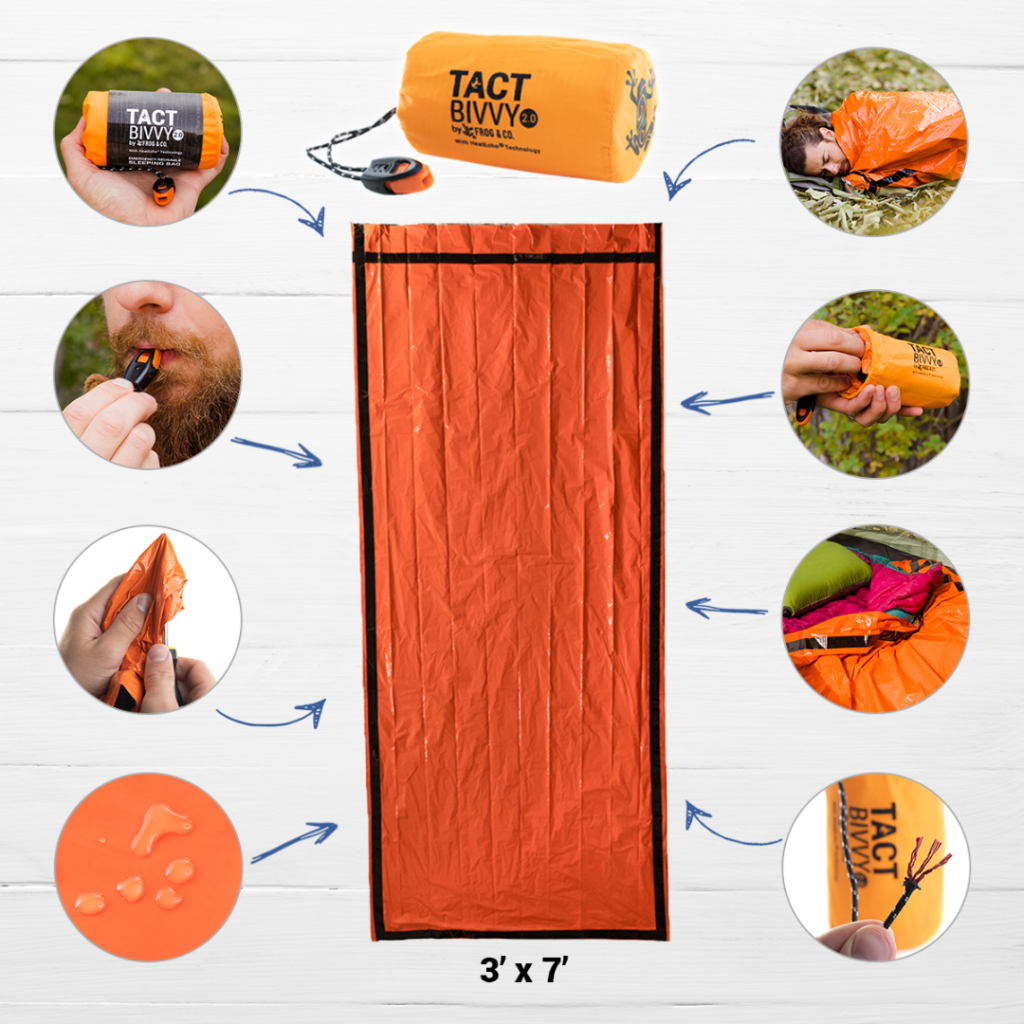 Special Features:
Super Durable: It is made from the Frog &CO's exclusive HeatEcho® material.
Waterproof & Windproof: It keeps rain and winds out, effectively protecting you from the elements. 
Super Easy to Use
Super Lightweight & Compact: Weighing only 4.8 ounces and fitting in the palm of your hand it'll literally never weigh you down.
Ultra Warm: Because it reflects 90% of your body's heat back to you it will absolutely keep you warm in the brutal cold.