Where To Get It?
Survival Frog is having a special deal & promotion. You can get free hiking equipment to go along with your lantern as well as free shipping on qualifying purchases.
If you are an avid outdoorsman, then you will need this solar rechargeable lantern!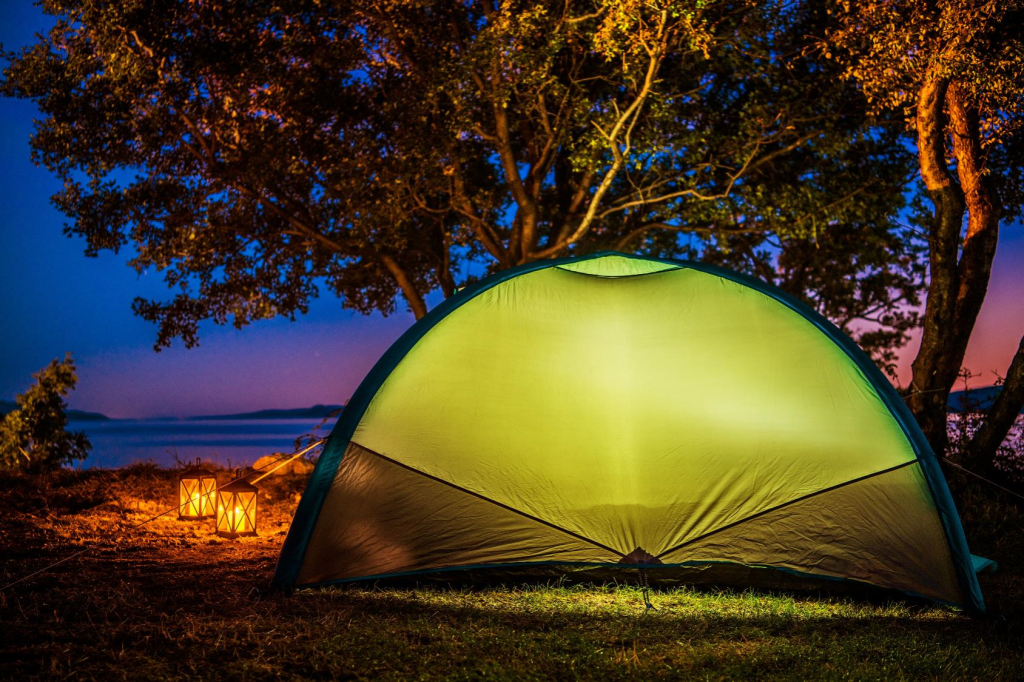 Free Offer Details
Clear finish, cool white LEDs
4 Light modes: low, medium, high, 1-sec flashing
Lasts up to 24 hours on a single charge
Waterproof packs are flat, shatterproof
Lighter than most mobile phones
Portable & light (~120 grams 1/4 pounds)
Withstands 150 lbs of pressure
How Bright Is It?
It's 75 lumens, which means it is enough to light up a medium-sized camping tent or an outdoor patio table. While there are lanterns with higher lumens, the biggest advantage is the solar power capability and portable and compact this is.
The Luci Solar Air is pretty comparable to their other products when it comes to functionality and brightness.
It has 4 modes:
Low – It's good for reading a book or if you don't want to disturb people around you.
Medium – This is bright enough for a small tent / to preserve the battery.
High – When you want full brightness to see things in a ~6 feet radius.
SOS – If for whatever reason you need to make a distress signal for people to see.
Durability and Quality
What's great about this product is the water and dust resistance. It floats in case you drop it in water and is nearly waterproof. The lantern can work in most conditions from temperatures ranging from 15°F – 122°F (-10°C – 50°C).
While you don't want to be dropping it on jagged edges or cutting it, it is shatterproof and resistant to shock in case you drop it. Regardless, you get a 1-year warranty with the product.
Batteries and Charging
There are no chords and wires, which makes it very light and portable. You can even fit it in your pocket while deflated.
To get a full charge simply face it towards direct sunlight for 7 hours and you have enough usage for 24 hours. In case it's rainy or cloudy, you still have enough reserve battery to last you for a few days during your hiking excursions.