Steel River Original
Durable Black Aluminum Frame
Contoured & Tapered Comfort Grip
Total Length: 14 in.
Total Weight: 12 oz.
100 Blinding Lumens
Durable Glass Breaker Tip
Flashing LED Strobe
Steel River Torch/Baton Review
Batons are widely used as self-defense weapons. And flashlights are incredibly useful in emergency situations too. So this EDC tool offers both benefits of them: Durable Torch + Baton made of steel river.
The body & frame are made of solid aluminum, making it durable. The weapon is solid and heavy enough to tackle down any attacker, but surprisingly lightweight to carry around. It's also because the baton can be folded down to half of the extended size.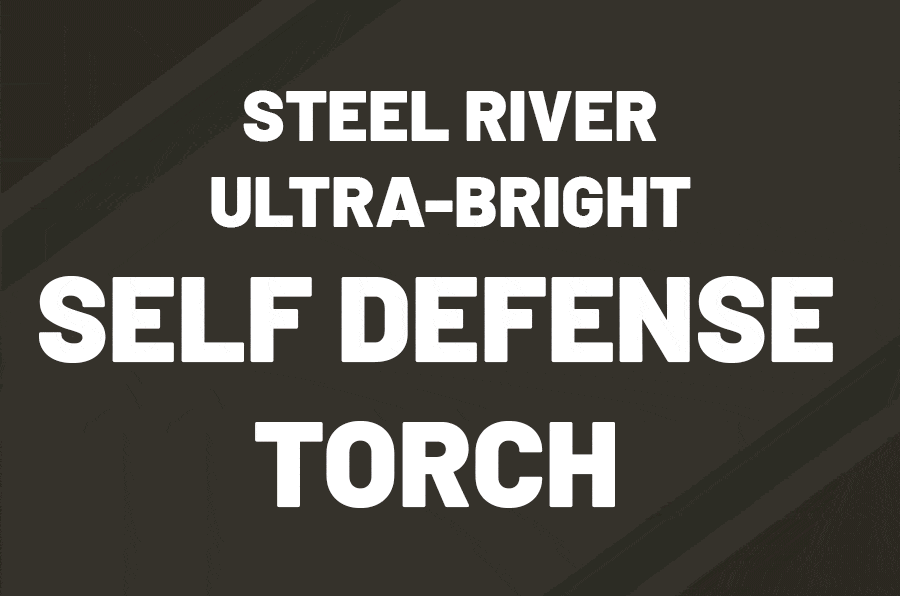 The SOS or LED strobes are perfect for emergency situations. Plus, the tip of the baton can be used to break glasses. The tapered grip provides a firm grip, even when your palms are wet or sweaty.
Overall, it's a great EDC tool for self-defense and emergency. I would love to give this to my close ones as it's a practical item to keep or carry around.