Lethal Reinforced Steel Blade
Textured Grip For Improved Handling
Wicked Fast Blade Release
7.5 Inch Total Length
Integrated Belt Clip
Steel River Midnight Black Stiletto Review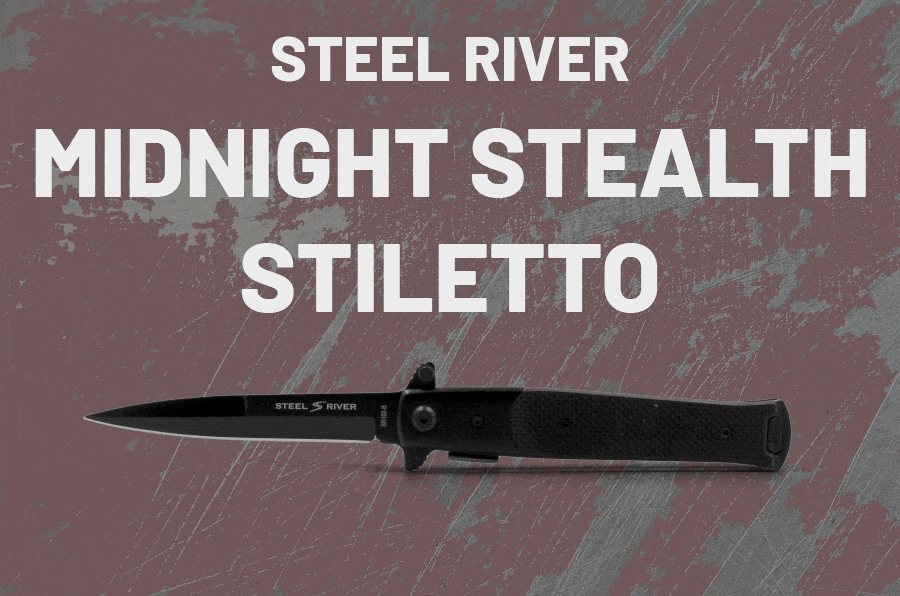 Steel River company is having a promotion for this stiletto and giving away samples.
If you like more of a tactical stealthy design, the black finish and coating give it a discreet and sleek feeling to it.
The spring is strong and quick, making it a cool switchblade for a fast draw. Overall the build and design is very similar to their Pearl White Stiletto.
Some additional features include a belt clip if want to clip to your pants or jeans. And the grip is textured, meaning it's not as slippery, and even in wet conditions you can hold onto it without losing your grip.
It's a cool and a cheap gift for any stiletto or knife enthusiast. The Midnight Black Stiletto can also function as a handy everyday carry knife in case of self-defense and emergency situations too.