As an avid outdoor enthusiast, I've always been on the lookout for gear that not only serves its purpose but also stands the test of time. One of the bags I've really come to love is this Free DIY Hub Military-Standard Tactical Backpack, and I must say, it's definitely a good offer worth checking out. But first, I'll take you through the ins and outs of this backpack – giving you an honest review.
DIY Hub Military-Standard Tactical Backpack Review
First and foremost, the appearance of the Free DIY Hub Tactical Backpack is truly striking. It comes in a stylish military black color that not only adds a touch of sophistication but also exudes ruggedness.
Whether you're heading to the shooting range, or airport, or simply using it for everyday commuting, this backpack makes a statement. However, this bag could be too big for daily use like school or work. Plus, the tactical design may not blend well in formal settings.
Even though the glossy surface makes it look a bit cheap without much texture, functionality-wise it is water-resistant, and the bag is a decent backpack with some cool features.
Sufficient Storage Space
With a generous 35 liters of storage space, the Free DIY Hub Tactical Backpack is a true storage powerhouse. It allows you to easily store and access all your outdoor essentials whenever and wherever you go. Whether you're packing for a weekend camping trip, a day at the shooting range, or a gym session, this backpack's storage is more than enough.
Durable Buckles and Straps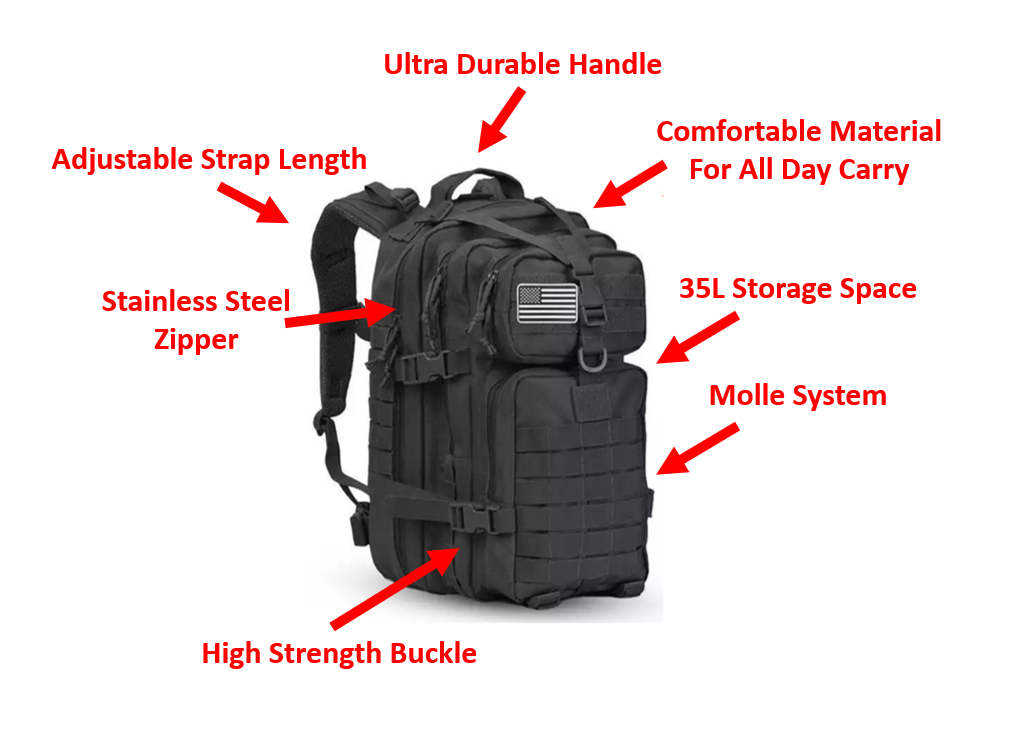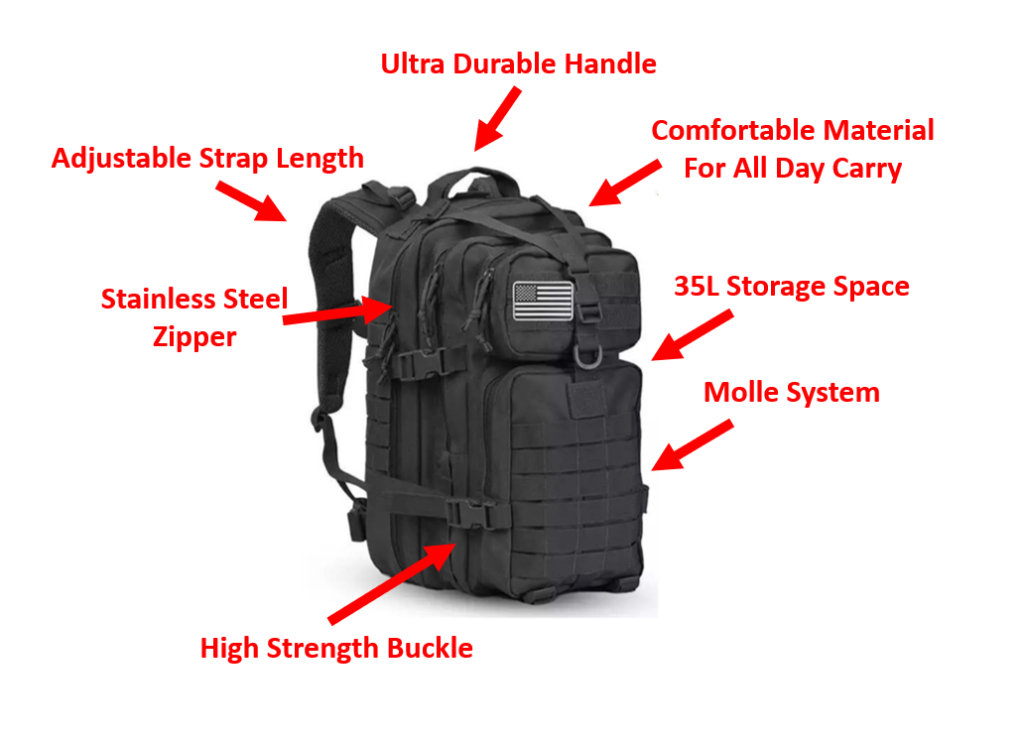 The buckles and straps on this backpack are not just for show. They are built to last. If this bag can sustain military usage, there's absolutely nothing it can't handle. I've found these buckles and straps to be incredibly reliable, even in the most demanding situations. Whether I'm carrying heavy gear or just a few essentials, I know that this backpack can handle the load without a hitch.
Adjustable Strap, Detachable Hook
Carrying comfort is often overlooked, but not with this backpack. It features an adjustable strap that allows you to customize the fit to your liking. The detachable hook provides added flexibility, allowing you to carry it any way you want, for any period of time. I've found this feature particularly useful during long hikes when I need to switch between carrying styles for comfort.
Conclusion – How to Get This Bag for Free?
In conclusion, the Free DIY Hub Military-Standard Tactical Backpack offers an impressive array of features that cater to the needs of outdoor enthusiasts and everyday users alike. Its stylish appearance, durability, ample storage space, and versatility make it a compelling choice for a wide range of activities. While some users may find certain design elements or the black color less appealing for specific situations, the overall package makes it a reliable companion for outdoor adventures and daily life.
The offer is currently free on The DIY Hub's official website. All you have to do is pay for the shipping and handling. Some people wonder why this completely normal is being distributed for free – it's usually because some businesses earn money through the shipping cost only. So it's all up to you to make the purchase or not. However, I would say it's a good deal as you can get your own Military-Standard Tactical Backpack for the cheapest price possible.