One Size Fits All (Up To 2 Meters)
Keeps You Warm In Extreme Weather
Super Lightweight, Fits In Your Pocket
Bright Orange Colour
DIY Hub Emergency Sleeping Bag Review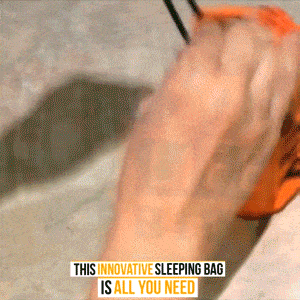 This is a free promotional offer from DIY Hub that could come in handy if you are going camping in cold places!
It's very light and portable, almost fitting someone's palm.
This is tear, water, and wind-resistant, so even in wet and cold extreme weather, you can use this. Who knows, in case of a survival situation, this will get you out alive.
Even if you are tall, there is plenty of room. With a length of up to 2 meters or 6'7″, it will almost fit everyone. Stay warm this winter season, and try it out or give it someone who might need it!