If you're a knife enthusiast, a survivalist, or simply someone who appreciates quality craftsmanship, the TRS Commando will likely be an exciting addition to your collection. Drawing inspiration from the Vietnam SOG blade – a knife renowned for its ruthless efficiency in covert operations during the Vietnam War – the TRS Commando manages to merge historical significance with contemporary innovation.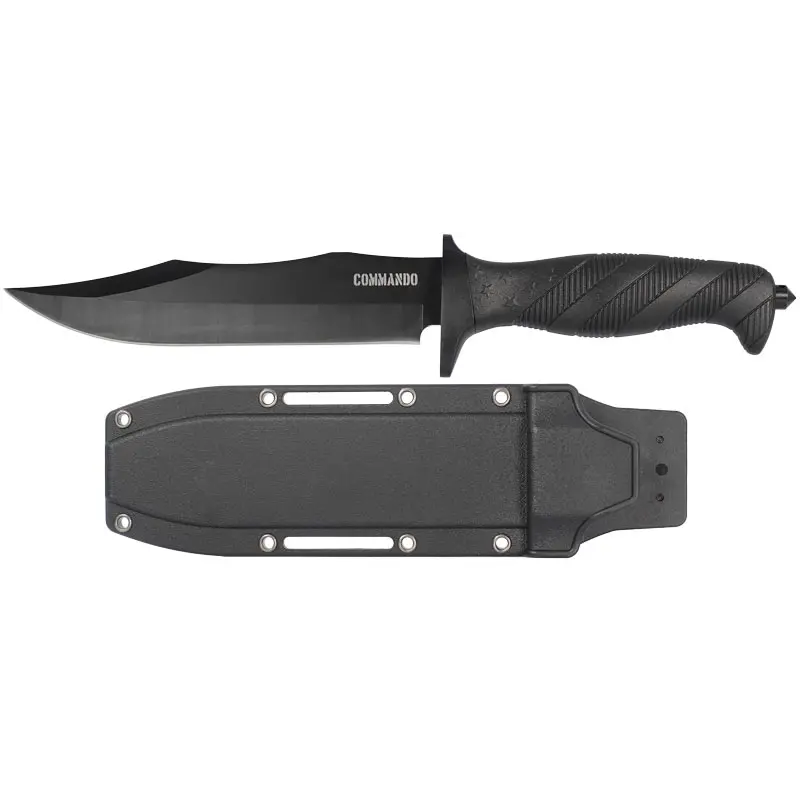 Right out of the box, the sheer size of the TRS Commando impresses. At nearly 12.5 inches in total length, and with a 7-inch blade, this is certainly a knife that demands attention. The blade, crafted from 3Cr13MoV stainless steel, feels sturdy and well-made. The thickness (3.4 millimeters) further ensures its resilience, while the clip point profile offers exceptional penetration power, making it versatile for various cutting tasks.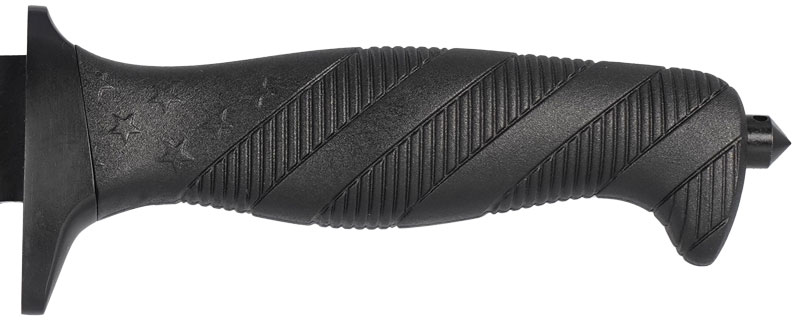 A significant enhancement from the original Vietnam-era SOG blade is the handle. TRS has upgraded from the traditional leather handle to a more weather-resistant glass-reinforced nylon handle. This modification not only improves the durability but also ensures a comfortable, secure grip in various conditions, be it wet, muddy, or even when wearing gloves.
The TRS Commando also boasts of a full tang blade, meaning the steel runs all the way through the handle and terminates as a handy glass breaker. This solid construction is expected to withstand extreme punishment without snapping, providing reliability in tough circumstances.
Another notable feature is the black oxide finish on the blade, which not only enhances its aesthetic appeal but also ensures excellent corrosion resistance and minimizes glare, keeping the covert nature of its original design.

The knife is paired with a modern, glass-reinforced hard nylon sheath that perfectly complements the Commando's durability. The custom-fit design allows for a quick draw, ensuring the knife is secure yet accessible when needed.
In terms of value, the TRS Commando is being offered for free as part of a promotional campaign, with the customer covering shipping and handling fees. For a knife of this build quality and design pedigree, that's an incredibly attractive proposition.
However, it's essential to remember that this knife, with its size and design, is not a toy, but a serious tool meant for those who understand its purpose and potential.
The TRS Commando perfectly balances classic design and modern improvements. Its toughness, coupled with its rich historical background, makes it a valuable asset for any knife enthusiast or outdoorsman. Whether you plan on using it on your camping trips or showcasing it in your man cave, the TRS Commando is a noteworthy piece that's bound to spark conversation.