You might have heard of My Crisis Gear, Crisis Gear, MCG Tactical products floating around social media, and their free offers. Let's explore how legit these offers are and things to be mindful of.
Who is My Crisis Gear
My Crisis Gear Tactical is an online shop/brand that sells "tactical" products. Products range from flashlight, to scopes, laser sights and backpacks. Their catalog is quite empty, but they mainly do free product giveaways and offers.
Free Offers & Giveaways
Why Are They Free?
While 'My Crisis Gear' may advertise certain products as 'free,' it's worth noting that they might still derive some profit by incorporating elevated shipping costs. Furthermore, their promotional strategies often involve the collection of customer data, which can subsequently be used for future up-selling or the offering of new products.
Compared to some other shady brands, they are quite upfront about the costs for their products and don't seem to have much trial subscription offers, but it's always best to check for any other fees and subscription services.
My Crisis Gear Reviews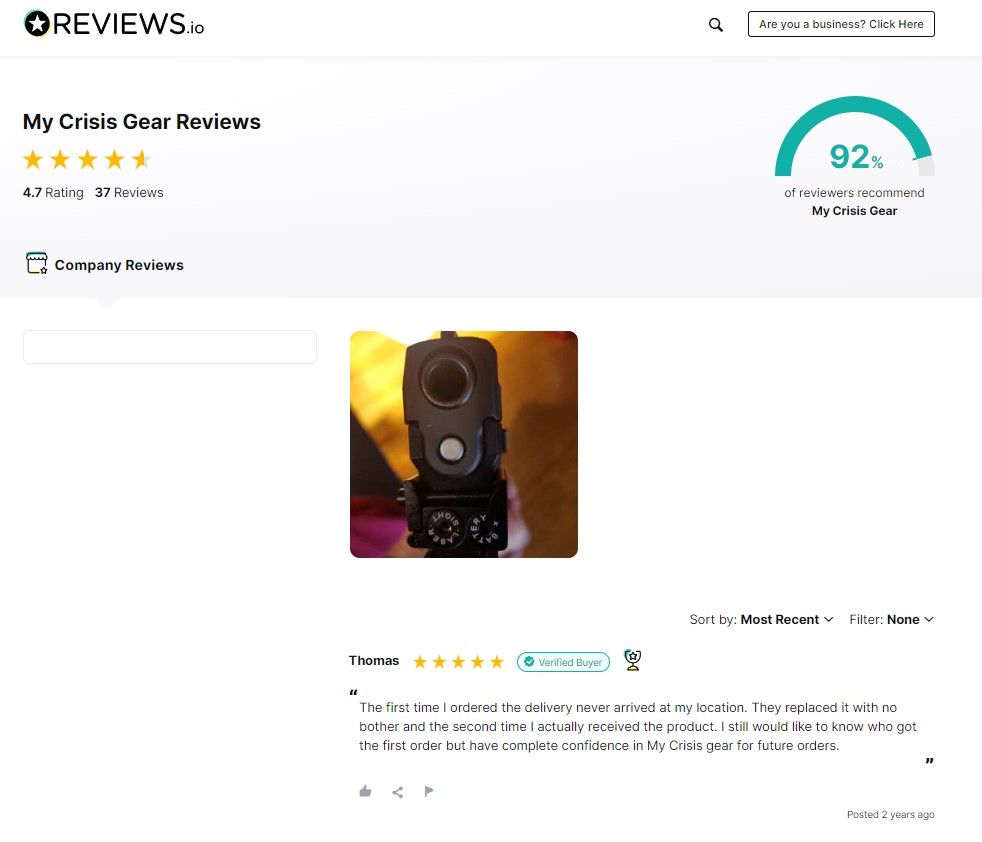 Overall, the reviews varies greatly depending on where you read the reviews. Some are great while some are bad.
Mainly the bad reviews are from shoppers who didn't cancel their subscription service and got charged for it.
So I would suggest always knowing what you are signing up for and checking all the fees when ordering any product even if it's "free". For safe measure, you can use a one-time debit card or a virtual card.
Frequently Asked Questions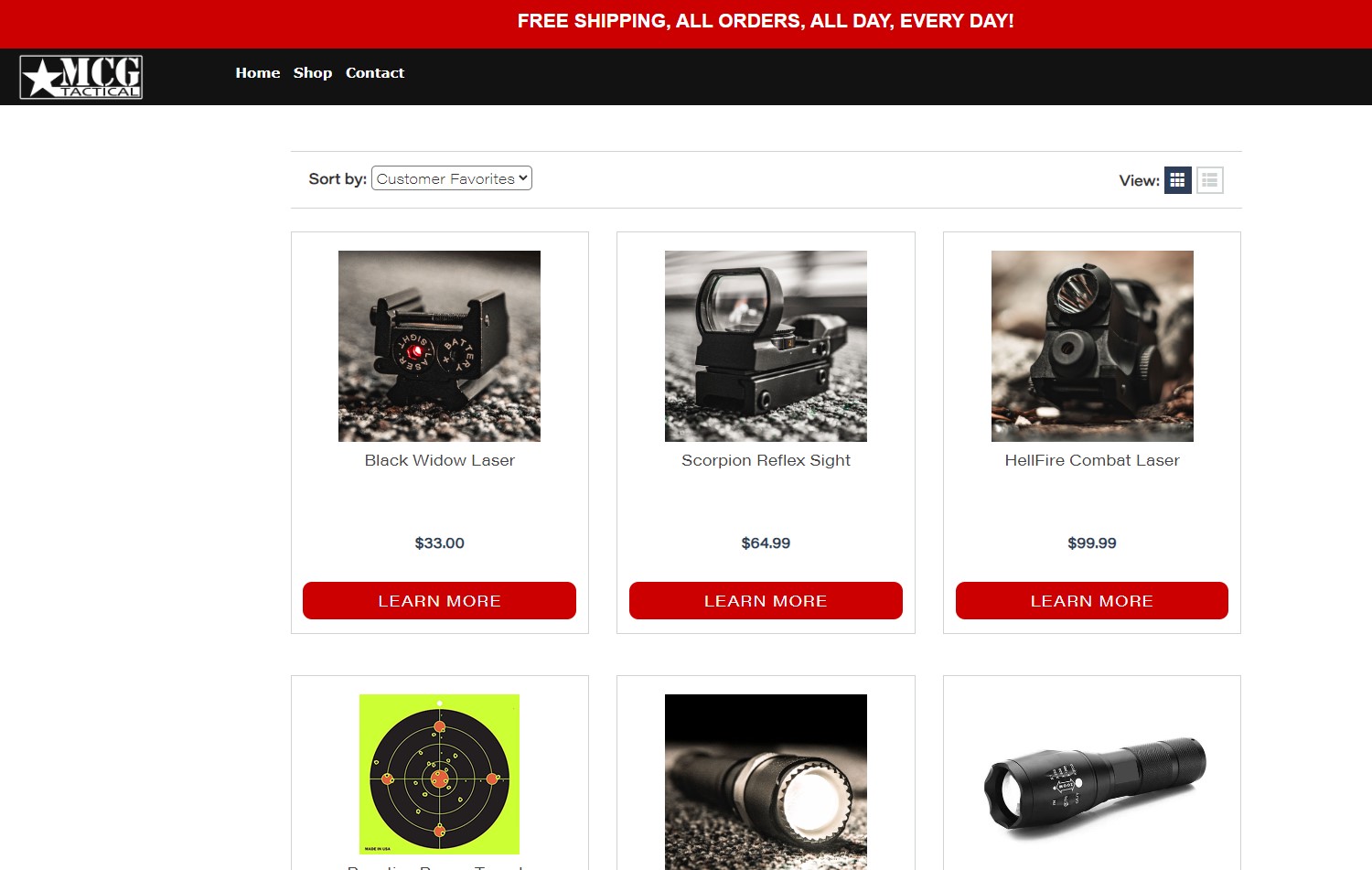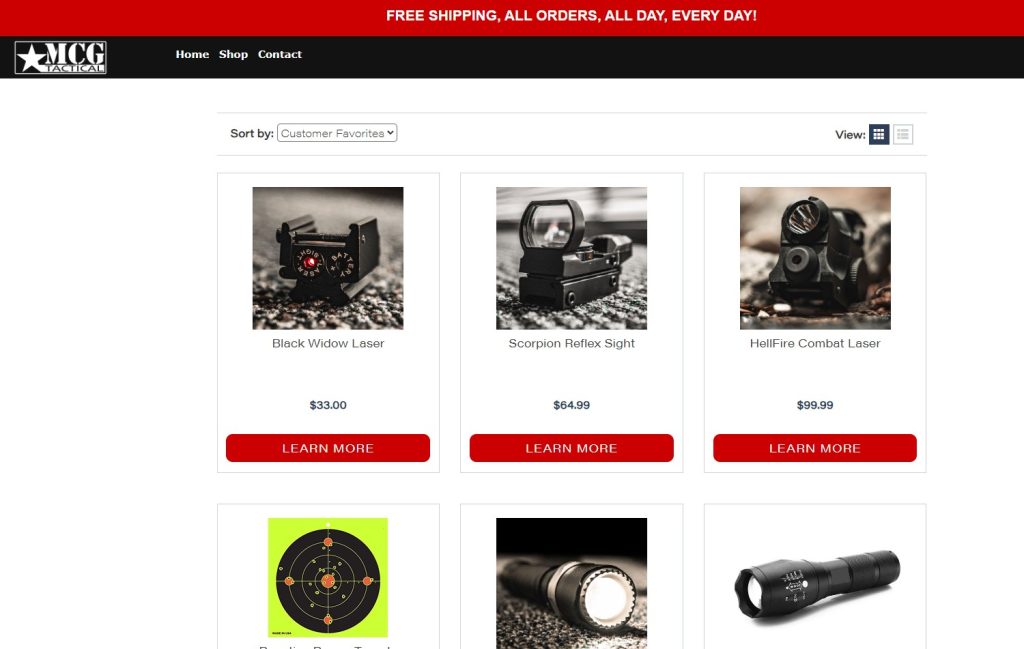 Here are some other FAQ people have about My Crisis Gear.
How to check My Crisis Gear's order status?
After your product is shipped, you should receive a tracking number along with the necessary details, but there have been reports of some individuals not receiving it and having to contact customer service as a result.
Tactical USA customer service number
Is Tactical USA a scam?
A recurring concern that often arises pertains to their subscription service. Some uninformed customers inadvertently overlook the option to uncheck additional add-ons and subscription services when making a purchase.
It is highly advisable that when placing an order, you carefully review the fine print, terms of service, and other relevant details, especially if you intend to take advantage of their free giveaway offers.
Where are they located?
According to BBB:

Location of This Business
14121 W Highway 290 Bldg 2 Ste B, Austin, TX 78737
Headquarters
710 Century Parkway, Allen, TX 75013-5380