14-in-1 Multitool

Ready for Anything
Comprehensive Tool
Lightweight and Portable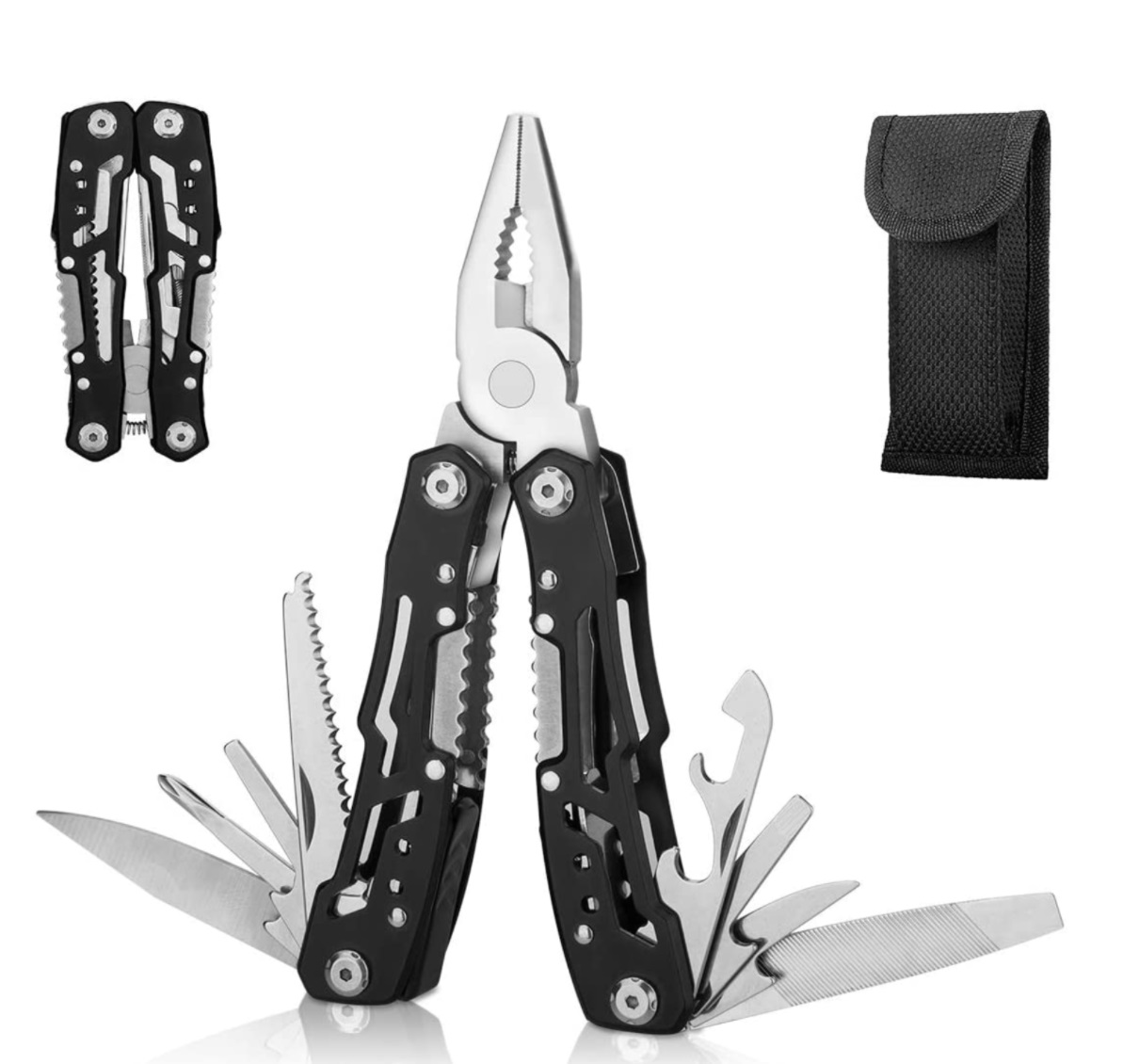 Big Multi-tool Review
When you are ready for anything, You never know when you need a screwdriver, plier or knife, etc. This multipurpose tool is a great choice for users to carry in pocket, which is easy to get the right tool in any time.
With side lock design, every tool and knife ( except the pliers heads ) will be locked when fully open.
Multitool with 14 function including pliers heads (long nose pliers, round nose pliers, cutting pliers), sharp knife, philips screwdriver, slotted screwdriver(S), serrated knife, hook remover, double-sided file, slotted screwdriver(L), small scraper, slotted screwdriver(M), can opener and bottle opener.