Fully adjustable

Does not restrict movement
Keeps firearm directly in front of you
Perfect for left or Right hand shooters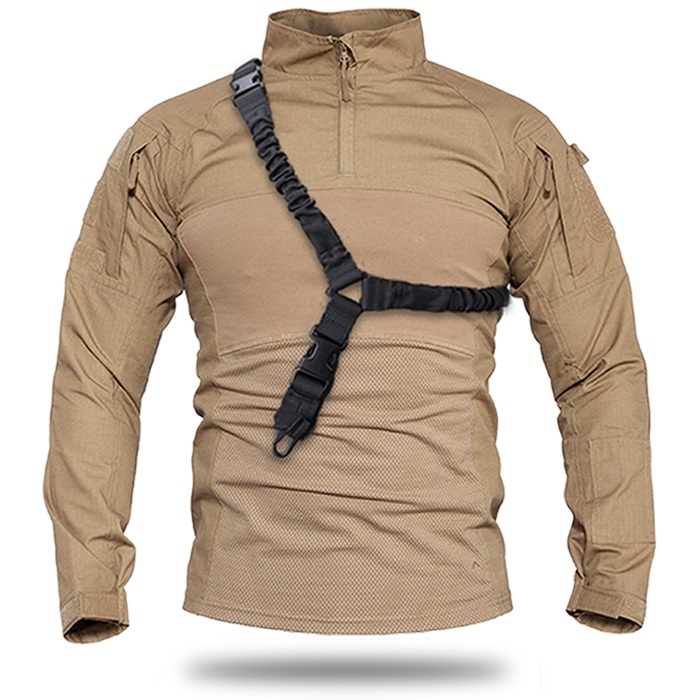 JStonewell Single Point Sling Review
Sling that is used for gun owners who are both left handed or right handed. It has a heavy duty bungee that is strong enough to carry most guns in front of you.
This is a decent sling to carry guns and it's not to bad in terms of how well it can manage to hold well for both right and left handed people.
It is very durable and is made to last a long time.