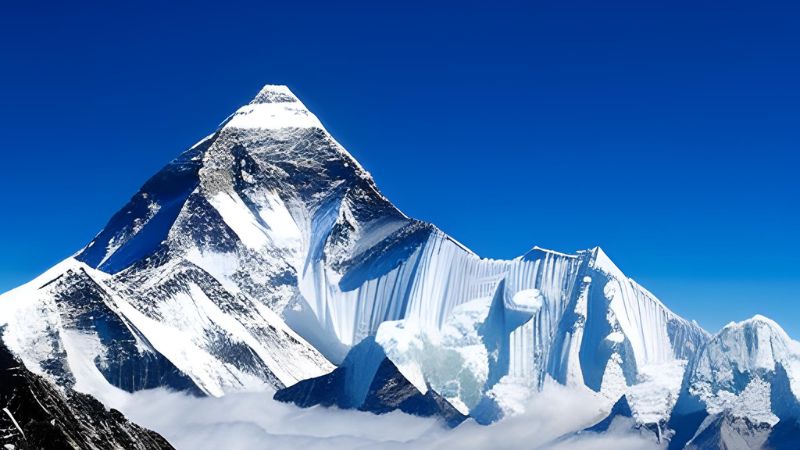 Rising majestically above the clouds at an astounding 8,848.86 meters, Mount Everest holds the title as the highest peak in the world. For many, conquering this formidable giant represents the ultimate test of human endurance, a once-in-a-lifetime adventure that few can boast of achieving. However, climbing Mount Everest is not just a physical and mental challenge; it also requires substantial financial planning. Understanding the costs associated with this daring endeavor is a crucial first step for any aspiring climber.
The Cost Factors
Climbing Mount Everest is a complex expedition, with many different elements contributing to the overall cost. These include:
A. Permit Fees
The Nepalese government charges a fee for the privilege of climbing Everest, which varies according to the climbing season. Last I checked it was $11,000 per climber.
B. Expedition Organizers
Expedition organizers play a crucial role in facilitating a successful climb of Mount Everest. They are responsible for providing services like transportation to the base camp, catering, equipment, guide services, and handling emergency situations. They coordinate all logistical details, leaving climbers to focus on acclimatizing and preparing for the climb.
When choosing an expedition organizer, there are several factors to consider. These include the organizer's reputation and track record, the ratio of climbers to guides, the services included in the package, and the cost of the expedition.
As per the data of 2023, the cost to hire an expedition organizer can range from $32,000 to $200,000 depending on the services and level of luxury provided. The average price for an expedition to Mount Everest in 2023 is $58,069, and the median price is $50,000
C. Guides and Sherpas
Guides and Sherpas are invaluable to a Mount Everest expedition. They provide expertise, guidance, and help with acclimatization, ensuring that climbers have the best possible chance of reaching the summit and returning safely.
Guides are typically experienced mountaineers who have climbed Everest multiple times. Sherpas, native to the region, are renowned for their climbing skills, knowledge of the mountain, and ability to perform at high altitudes.
By law, every foreign climber in Nepal is required to hire a local Sherpa guide. The cost of these services is typically included in the package provided by the expedition organizers. The cost can vary depending on whether you choose a logistics-only service (for experienced climbers) or an all-inclusive expedition.
D. Equipment and Gear
The harsh and unpredictable conditions on Mount Everest demand top-quality, reliable gear. This includes clothing for extreme cold, climbing gear like crampons and ice axes, camping gear such as tents and sleeping bags, and safety equipment like harnesses and ropes.
The cost of gear can range from a few hundred dollars for basic items to several thousand for high-end equipment. Rental options are available, but it's recommended to invest in personal gear for safety and comfort.
E. Travel Expenses
Traveling to Everest Base Camp (EBC) on one's own can cost up to $10,000, which includes the cost of a Nepali visa ($125) and necessary immunizations ($225), and the cost to fly to Kathmandu, which can range from a few hundred dollars.
F. Insurance
Mount Everest climbers are required to purchase several permits, including a $11,000 permit from the Nepali government and a $600 permit from the Sagarmatha Pollution Control Committee (SPCC). Additionally, climbers need to purchase a $4,000 insurance policy.
In Conclusion
The cost charged by the operator you choose will depend on their reputation. However, reputations are often based on worth and it is always better to take the advice of experience while taking on such an expedition.
The total cost is not fixed and depends on a lot of factors. You will need to do proper research about what they are offering and for how much before you make your decision.
That said, the expense is completely worth it when you compare it to the sense of achievement you achieve.