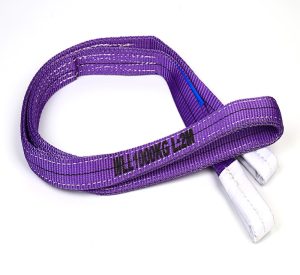 Free Offer Details
Can easily attach to any gun with
standard sling swivel or sling end plate
For AR-15/M16 you can use QD End
Plate With Push Button Swivel
Perfect for left or right-hand shooters
​Fully adjustable to however you like
​Highly durable and versatile sling
​Durable metal buckle
​​Adjustable length from 25 to 37
Hawkeye Sling Review
This Sling is a well-known left or right-handed deluxe tactical single point for featuring three quick-connect buckles and steel spring clips.
The sling also has a heavy bungee shock cord inside the web tubing and will absorb the shock of firearms bouncing when not shouldered.
A Metal spring-loaded clip can be quickly attached and detached to a sling loop on a firearm. You can quickly detach the sling from the firearm via any of the three quick connect buckles and quickly re-attach the sling back onto the firearm.
According to the purchasers, it is fully adjustable to fit any type of body and doesn't create an uncomfortable feeling. The length can also be adjusted.
Even though it is lightweight, the attachment of your weapon will be very sturdy and robust. When needed, it's also easily converted to a double-shoulder sling. Versatile, yet very simple to use.