How To Get it For Free?
MyTacticalPromos is having a giveaway for durable Tent Light. This tent light can simplify your journey as it's easy to use, lightweight, compact, durable, and bright.
If you want to get in this offer, you can do so on their website!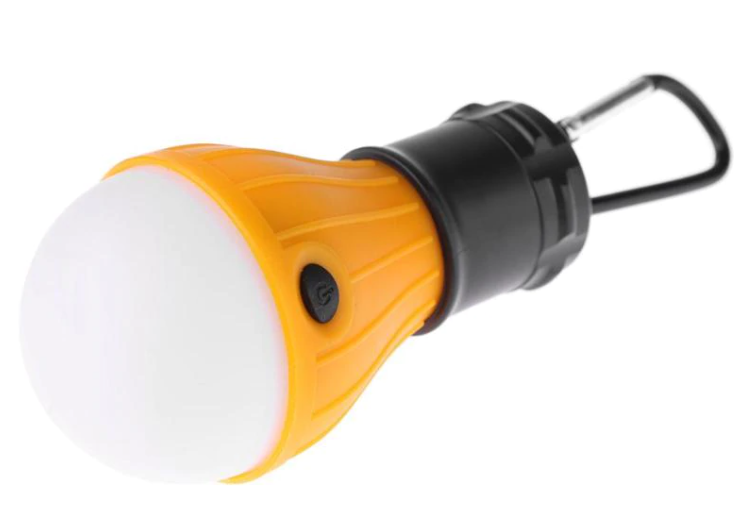 If you love outdoor adventures like me, you must be looking for convenient, high-quality tools that will simplify your journey. You can find a lot of good deals, and even free giveaways from our website.
When you're traveling or camping for few days, setting up a tent to spend the night, tent light is definitely a must-have. It is way more efficient and helpful than flashlights or headlights. Whether you're looking to prepare dinner, clean up afterward, or just want to play cards, the way you need to light your area changes. If you are not sure about what type of tent light is more convenient and durable, this portable tent light by MyTacticalPromos is available to test out by you for FREE. There are several special features that make this tent light stand out:
Bright but Comfortable: Using 150 Lumens brightness. Bright enough for camping and other outdoor use. The lampshade is matte, providing soft and comfortable lights.
Ease of Use: We know the importance of being able to hang it easily, so hanging hook is designed to hang it in a tent or outside branches, or hand it to your backpack when hiking.
Lightweight and Compact: This handy camping lantern is only 75g after you input three batteries. Super compact for a camping trip.
Durability: Made by ABS plastic, sturdy for normal camping hiking, and emergency. Light up to 10 hours with full battery capacity (AAA batteries not included)
Is it Bright Enough? How Bright is 150 Lumens?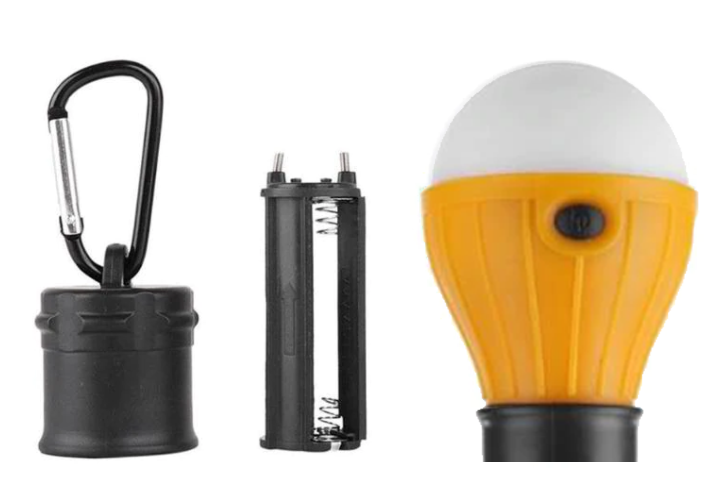 You might be wondering what do 150 lumens mean, and if it is enough to see everything clearly in your tent. From my experience, a 45 lumens flashlight is bright enough to see more than 20 yards away things. Therefore, 150 lumens is way more than enough light for a tent. Even outdoors, you can see more than 120 meters distance with 150 lumens light. However, even though it seems super bright, it is not blinding bright. It is soft to your eyes.
How Long Do The Batteries Last?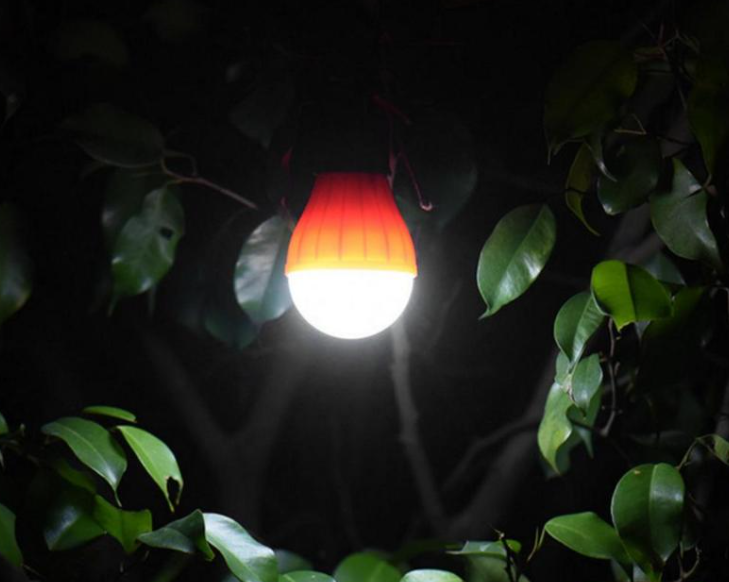 As you've probably read from the features, when you are using the full battery capacity (AAA batteries not included), it can light up to 10 hours. One of the purchasers used one of the light bulbs on a 3-night backpacking trip, and batteries have lasted the entire trip! So if you are going on a trip for few days, you need not worry about running out of battery.
Final Verdict, Is It Worth It?
It might seem much like other camping or tent lights, but there are more amazing qualities that you should consider. Since it is specifically built to be used as a tent light, the brightness and battery capacity are exceptional compared to other lights. However, you can also use this tent light for everyday life. These days, every household should keep at least one high-quality, and versatile light.
Since it is a free product, you shouldn't expect a quality of 40-50$ tent lights. Even though the quality is just as good, you get what you pay for.
If you already know what type of tent light you are looking for including the material, usage, and specific brand, etc, then you might just go for that. But there are many people who do not know where to start, and risking money for lights we have never used is not such a good idea. So I personally think it is an amazing offer to take. You don't have to spend a single penny, but still get to have your own high-quality, versatile tent light for your adventures.
Frequently Asked Questions
Why is it free? What's the catch?
You must be wondering why they are giving away this high-quality tent light. They are doing this giveaway as part of their MyTacticalPromos awareness. Another reason why they're doing the giveaway is that once you realize their fine quality and value, it's very likely that you come back for more awesome products.
There are only 500 tent lights available to be given away. Therefore, you can still catch the offer if you hurry.
Do you have to pay for the shipping?
There is a small shipping cost.
What if you are not satisfied with the product?
After the purchase, if you are not satisfied with the product for any reason, there is a 30-day satisfaction guarantee. Just contact them, and they will help you solve any issues.