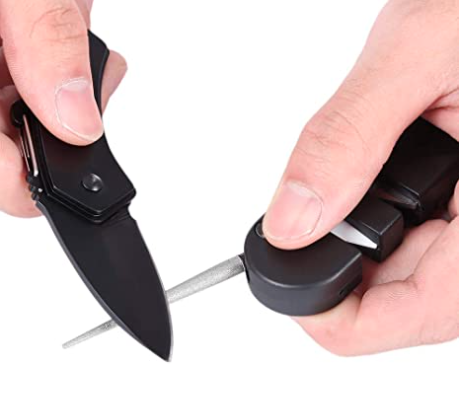 Can I use this for serrated knives? Yes! There is a tapered round diamond-coated rod for sharpening serrated and standard edges.
​Is there a guarantee? Yes! I 100% Guarantee that you'll love this Tactical Knife Sharpener, and if it doesn't live up to your liking, please send it back for a FULL refund!
Can I use this on a Karambit Knife? Sure, can! If the Karambit has a narrow enough edge then this could be an ideal way to sharpen a curved blade.