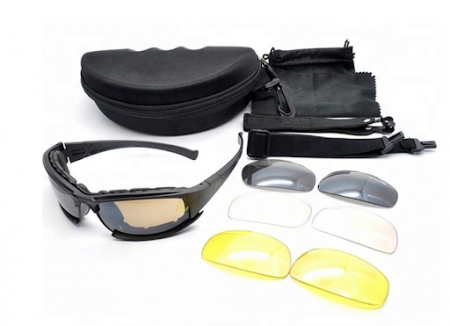 Durable Glasses For Shooting, Sports & Outdoor Activities
Comes With 3 Different Lenses For Any Setting & Brightness
Yellow Nighttime Lens Great For Reducing Glare & Improving Vision
Microfiber Cleaning Wipe Included
Head Strap Included
Carrying Case Included
The special feature of these glasses is that you can change the lenses for different occasions. It's easy to change the lenses in a few seconds. 
It comes with 3 different lenses for any setting and brightness.
1. The clear lens can help you protect your eyes while keeping your vision clear. It is great for indoor settings and shooting ranges.
2. The tinted lens is can function as sunglasses in daytime settings.
3. Lastly, the yellow lens is perfect for nighttime driving/reducing artificial lights and glare. 
The material is plastic, so it might not be as durable as other high-quality tactical glasses. But since other necessities are included (head strap, case), it should be used for a few years if used carefully.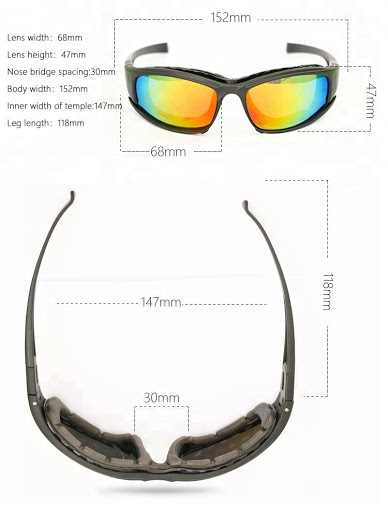 Just like how swimming goggles protect your eyes from water, these glasses are padded to protect your eyes from dirt and debris. 
And you can use them not only outdoors, indoors, but also when you're skiing or running because there's a head strap to keep it in place. A microfiber cleaning wipes and carrying a case are also included.
In terms of the design, it looks cool and tactical, but if you're interested in simple and minimal design to use daily, you should go for other alternatives.