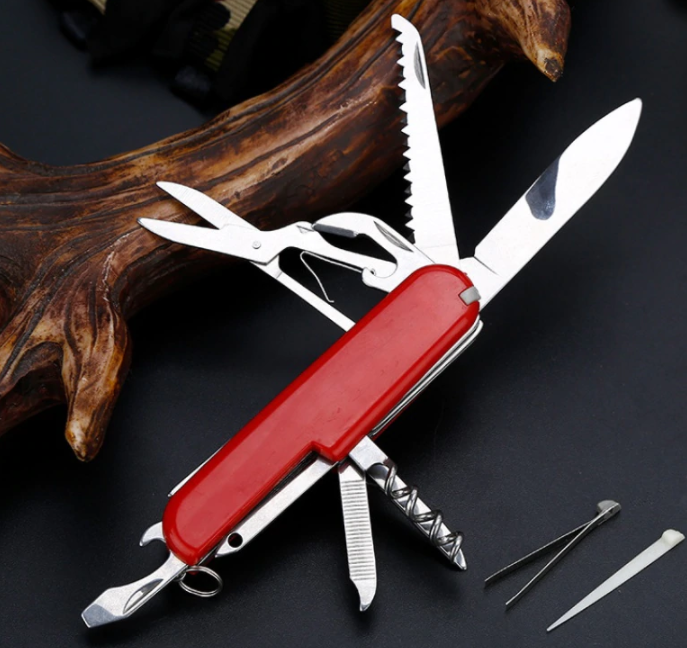 Special Features
Easy to use: Small design allows for easy everyday carry. While still having all the tools you could ever want.
Compact multitool: Ideal for rugged outdoorsy types, with essential implements that maximize usefulness while keeping bulk to a minimum.
11 Tools In One: Large and small blades, corkscrew, and cap lifter with screwdriver and wire stripper, reamer, key ring inox, tweezers, toothpick, scissors, and multi-purpose hook/parcel carrier.