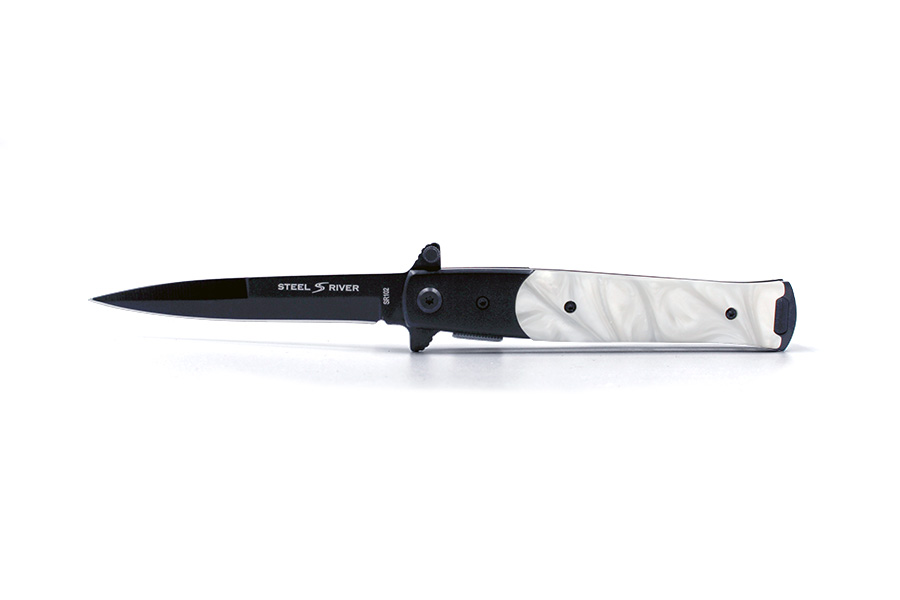 The Deadliest Blade In History
3.5″ Black Coated – Stainless Steel Blade
5″ Black Polished Steel Handle
Incredibly Fast Opening Mechanism
Spring Assisted Stiletto
Belt Clip
Liner Locking System
Extremely Sharp / Lethal
Sleek & Easily Concealed
Why Get The Pearl Stiletto Knife?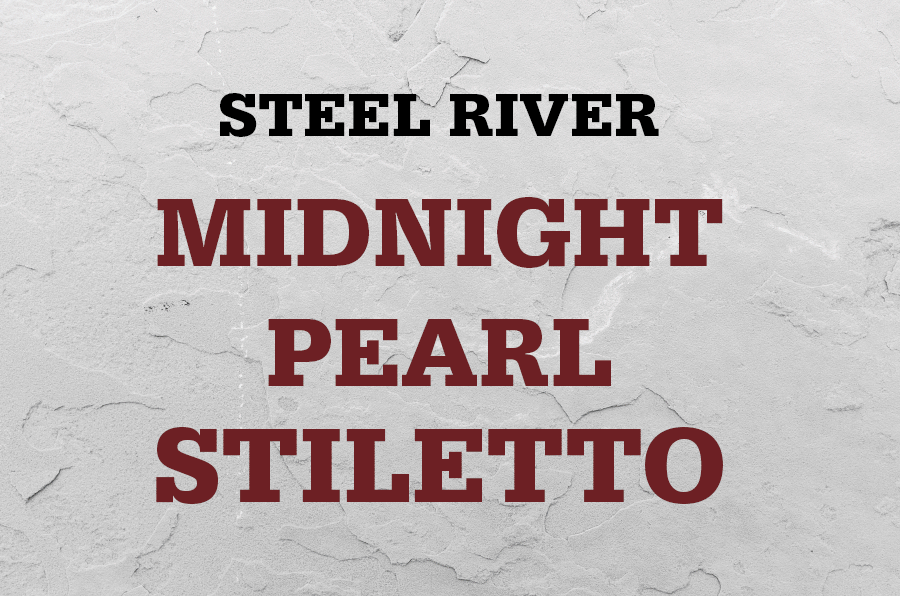 The Steel River Stiletto is a great EDC knife that has a very unique and cool design. The handle has a pearl finish, making it look elegant and classy.
Unlike the Colossal Fixed Blade, it has a discreet appearance when folded and even comes with a belt clip. In case you need to use it, simply take it out and press the spring lock to unfold it.
It's an inconspicuous knife that is great for cutting every day objects like paper, rope. In the case you need to use it for self defense, it's decent for thrusting and stabbing as well.