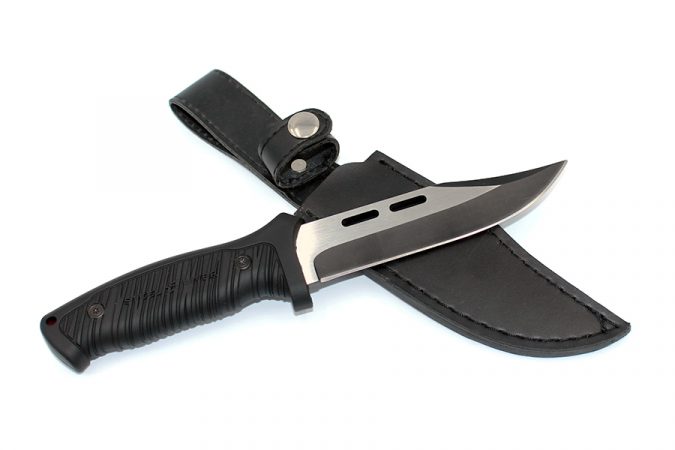 Steel Trail Point Fixed Blade
Total Length – 10.5 Inches
Extremely Durable
Blade Length – 5.5 Inches
Total Weight Without Sheath – 9.5 oz
Sheath With Belt Clip Included
Rubber Grip for Enhanced Handling
Why Get The Colossal Fixed Blade?
This is a great knife if you are going camping or an outdoor excursion. Compared with EDC pocket knives, a fixed blade is better suited for batoning wood, cutting through tough materials, and the grip / handle is much sturdier.
The blade itself is made out of ceramic coated steel, which will easily slice and cut, and the rubber handle will allow for a sturdy and tight grip even in wet conditions.
5.5 inch blade is decent for most things. It's not too big nor too small. And you get a sheath to go along with it.
Fixed Blade vs Folding
You can read more about it here, but in short, fixed blade lasts longer and is a sturdier. In case of self defense, cutting, and slicing, it is overall a lot better than a folding knife, but you don't have the advantage of portability.