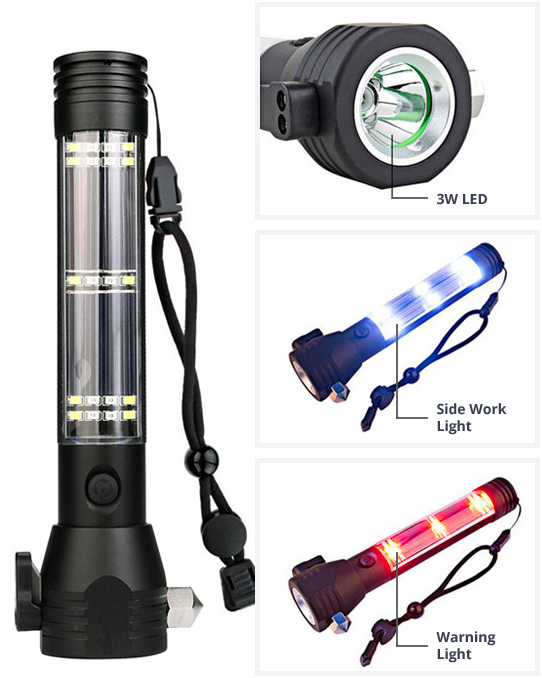 A High-Power LED Flashlight
A Seat Belt Cutter
A Window Breaker (Hammer)
A Power Bank (USB Charger)
A Worklight (10LED)
An Emergency SOS Light
A Powerful Magnetic Mount
An Outdoor Compass
50ma Solar Cells (Backup Solar Charging)
Roadside HERO Review
Roadside hero is an emergency multifunctional purpose flashlight.
With over nine uses, it is no wonder that this flashlight is very popular. It is solar powered with a panel already attached inside of the flight light making it one of the most essential tools for during an emergency.
It is also a kind of power bank as there are USBs attached to the flashlight to power up your small electronic devices for safety. This is great for an emergency when you need to call for help.
In any kind of accident, there is a belt cutter and a small hammer or window breaker at the bottom to smash out of the car windows in case one is stuck.
There is a magnet attached to the bottom which makes it attachable to anywhere in your vehicle. The LED lights on the Solar cell has emergency flashers to let other drivers known your presence or if you are in need of help.