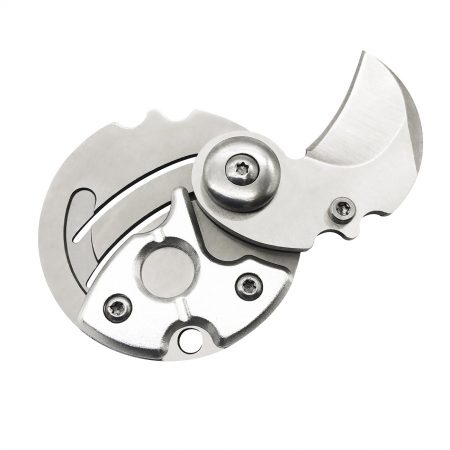 Material: Stainless steel-made blade, sharp and solid.
Handy to use, easy to folding and unfolding.
Meet most of the daily needs about knives and scissors – open amazon carton, cut the small rope, etc.
Creative design coin shape folding knife, perfect for daily life.
Unique coin style design, pocket size.