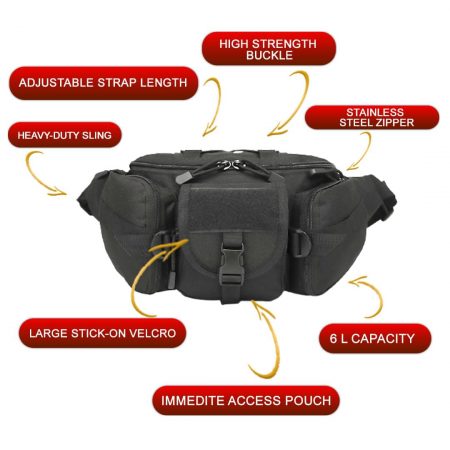 Stylish Black Tactical Belt Bag (CanBe Used As Sling, Front Or Back Waist Pouch Too!)
Made Of Ultra-Durable Hooks, Straps, Handle… There's Really NoTearing This Bag Up!
Perfect For Travel, Outdoor, Indoor, Sports, Gym, Every Day, Range, Heavy-Duty Usage
Military Standard Tactical Belt Bag Review
Who says belt bags are not for men? This military style belt bag is practical and functional for a lot of occassions. From simple every day use, outdoor excursions, to paintball / softball events, this tactical belt bag is very versatile.
Not only that, it is also a good bag to have for travelers. It's easy to stay organized because of the many compartments and pockets.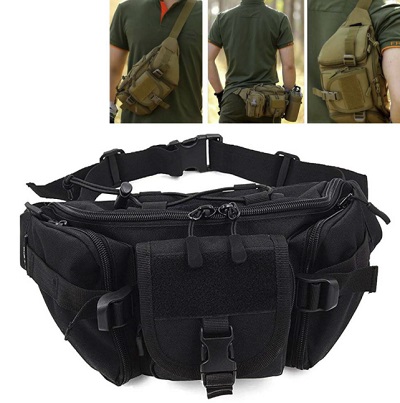 The storage space is about 6 Liters, so passport, telephones, chargers, water bottles etc can all fit in this compact bag.
If you prefer, you can sling it over your shoulder, wear it on your hips, so it's quite versatile as to how you can wear this.
I do however think it would have been nicer if it had some trim or some accent colors to give it more style, but expect too much from something that is free.
The material looks to be made from Polyester Nylon, which is a tough and durable material, but not the most comfortable on the skin. However, as long as it works and doesn't tear, I don't mind.