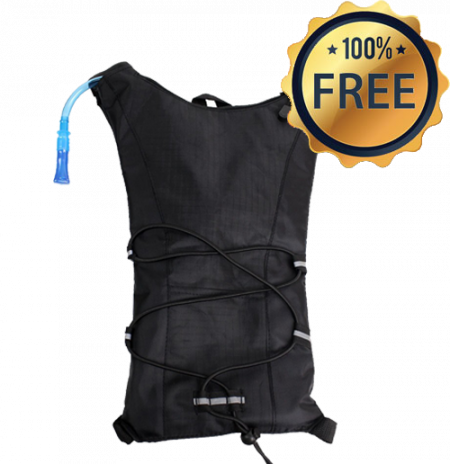 Where To Get It Free?
Lightweight: (weighs 26 ounces)
Comfortable: Ergonomic design and a soft, breathable mesh pad that keeps your back cool and dry.
Adjustable Shoulder Straps, Waist Straps & Chest Straps
Holds 3 Liters Of Liquid
Water Bladder Keeps Liquid Cool For Up To 4 hours
Bladder Stays Secure During Hikes, Bike Rides & Long Runs Without Bouncing
100% Leak-Proof
BPA-Free, Taste-Free & Odorless Hydration Bladder To Keep You Hydrated All Day
Easy To Refill, Clean & Dry.
Size: 16.5 x 9.1 x 2 inches.