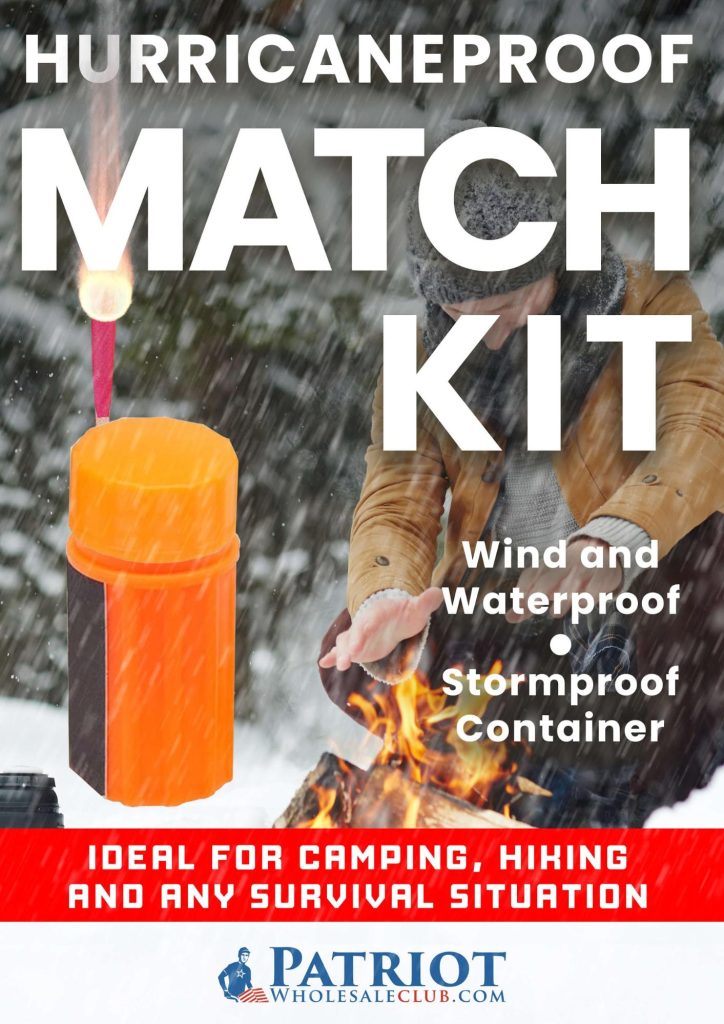 Why Is It Special?
Completely Waterproof: Even Lights When Wet And Stays Lit Under Water!
Completely Windproof: Matches Stay Lit Even In 100 MPH Wind!
Burn "Forever": Well, they burn far longer than regular matches. 20 Second burn time Helps You Light Anything You Need With 1 Match!
You'll Get a FREE Copy Of "The First 72 Hours"!
With this Match Kit, you can Light A Fire under Any Conditions!