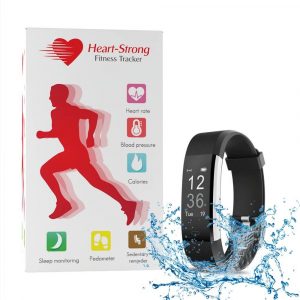 Makes Personal Fitness Recommendations Based Upon Your Needs…
Helps You Lose Weight Via Smart Programming…
Automatically Monitors Your Sleep Patterns Which Improves Energy Levels…
Track Your Daily Steps & Walking Distances…
Know How Many Calories You Burn Daily…
There are many free fitness tracker options out there. One popular option is the free fitness tracker from Heart Strong.
This free fitness tracker is easy to use, and is a great option for those who want to keep a tab on their exercise routines.
This measures energy expenditure and calorie intake, and is great for beginners and intermediate users alike.