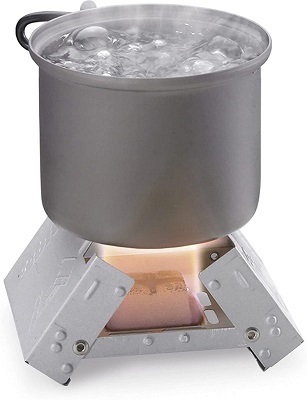 Weighs only 3.7 ounces! Light as a feather!
Ideal for hikers, campers, travellers etc.
These incredible boxes are small, light portable, and ideal to throw in the back of the car or back pack!
Get yourself out of any Jam! Start a fire, boil water, roast marshmallows, etc…
Fits perfectly into any travel bag, suitcase, or even a briefcase for easy portability.
Esbit Pocket Stove Review
If you are looking for a stove that can fit on the palm of your hand, then try the Esbit Pocket Stove! While this is available on Amazon, you will have to pay around $20 including the shipping costs and product, but through their promotional offer, you could get the Esbit Pocket Stove for more than half the price.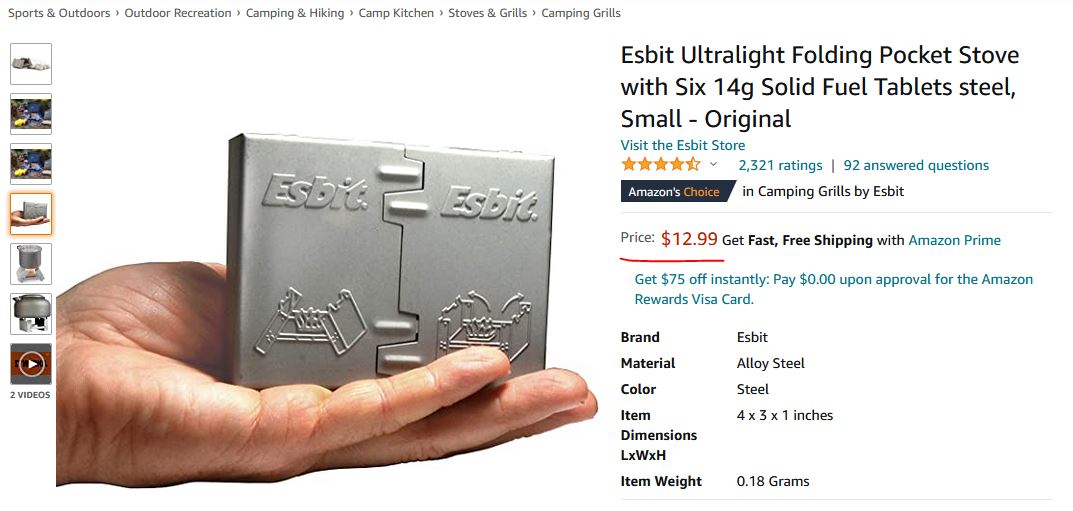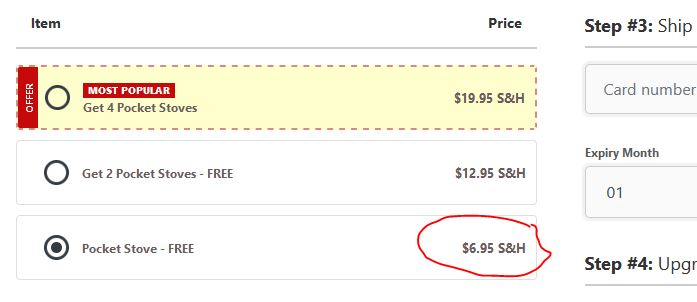 This is perfect for outdoor and camping enthusiasts who want something portable and handy. You don't have to go through all the effort to chop wood and get a firewood going just to get a cup of coffee or a tea.
You can simply fold this stove, put the square fuel block, light it, and viola, you have a mini camp fire to some eggs, bacon, or prepare something hot to drink.
Besides the functional use and how easy it is to set it up and light up, I love the portability and minimalism of this pocket stove. You can basically carry it around with you in your back pocket.