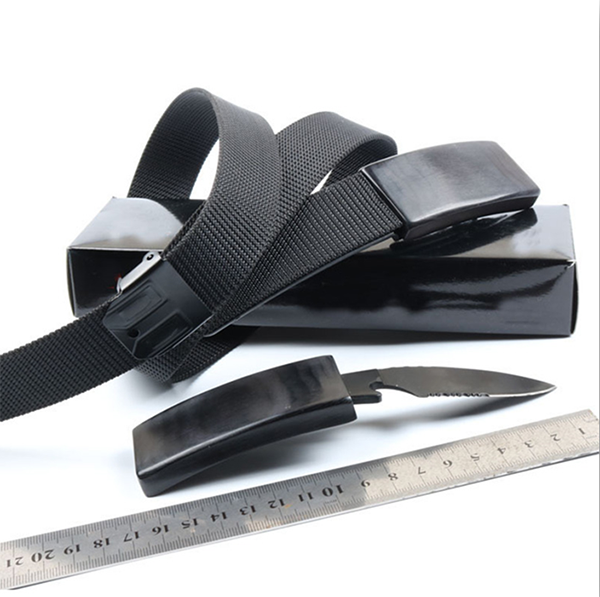 Why Choose It?
Fully adjustable fits size 24 to 47.
The blade length is 6cm or 2.36 in.
Multi-Functional serrated and razor blade
It's easily and quickly accessible, always at your fingertips, the blade can be drawn in a split second!
Strong enough to hold up your heavy-duty pants while also carrying other gear attached to your knife belt.
Perfect for your survival gear collection.
 Fully concealed.
It even has an extra thick blade shaft.