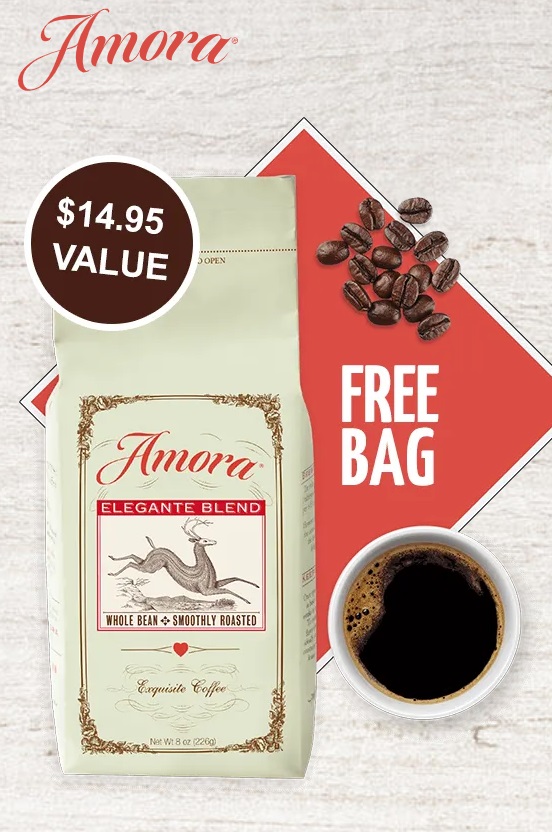 Free $14.95 Bag of Amora Coffee
Amora Coffee is having a special giveaway on its coffee blends and offering 1 FREE bag of coffee for anyone who is insterested.
Choose from 10 delicious coffee blends, including our four original blends, four flavored blends, cold brew and espresso available in ground, whole bean, regular and decaf.
If you choose to become a  member,

 

they will continue to deliver freshly roasted coffee to your door.  Plus each month with some wonderful gifts to keep your coffee fresh. 

 

Free Gifts include:  Free Coffee Scoop, Free Canister, and More Free Coffee Mugs!