Knives are one of the most essential things you should own. Not only you will need a knife for utility use on a daily basis, but you will also need a high-quality knife for camping. Camping knives are essential if you regularly travel to hike, camp, hunt, and generally spend a lot of time in the wilderness.
This article, not only you will know more about camping knives, but you will also get to know the reason why you should own a camping knife and what are the different types of camping knives.
What is a Camping Knife?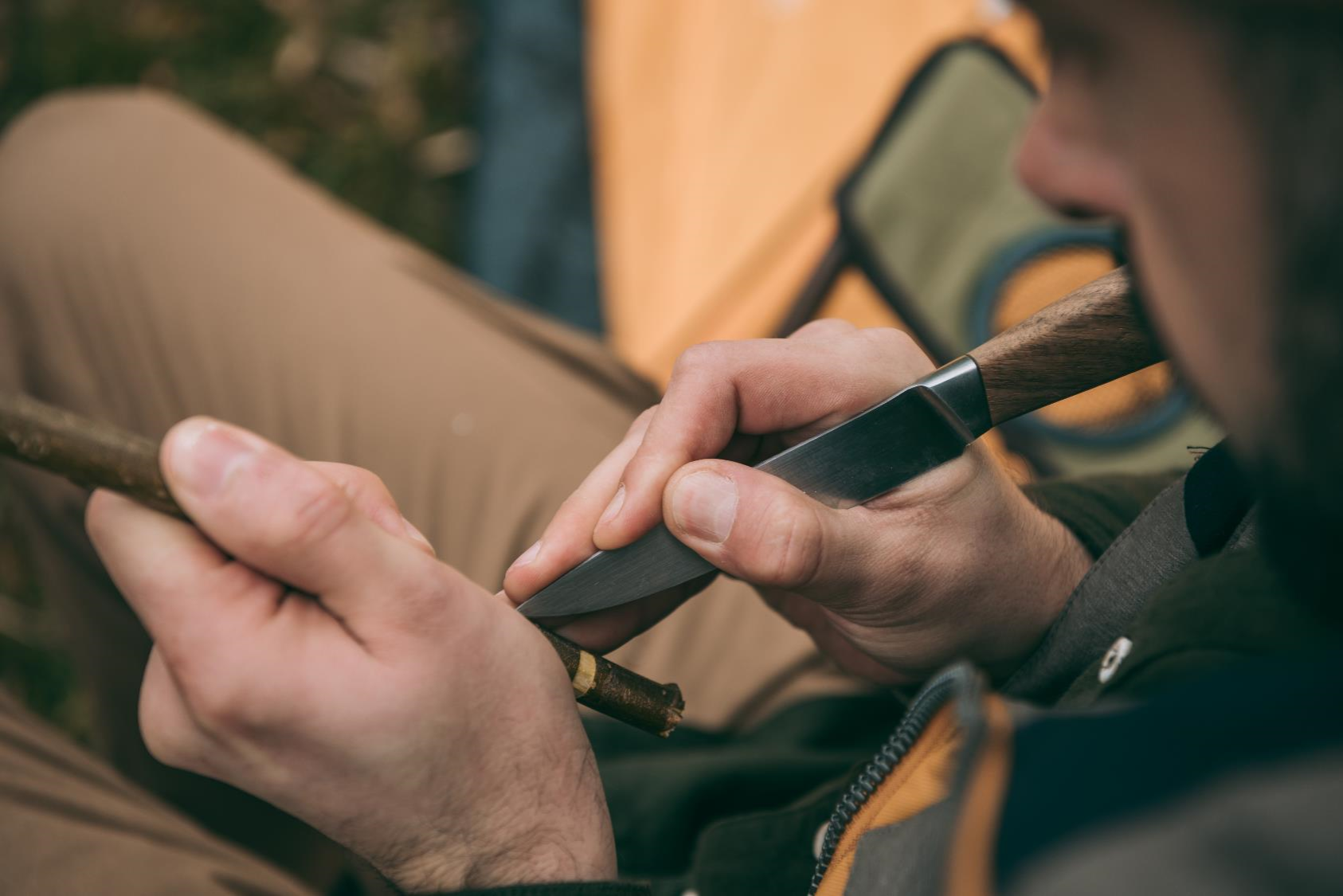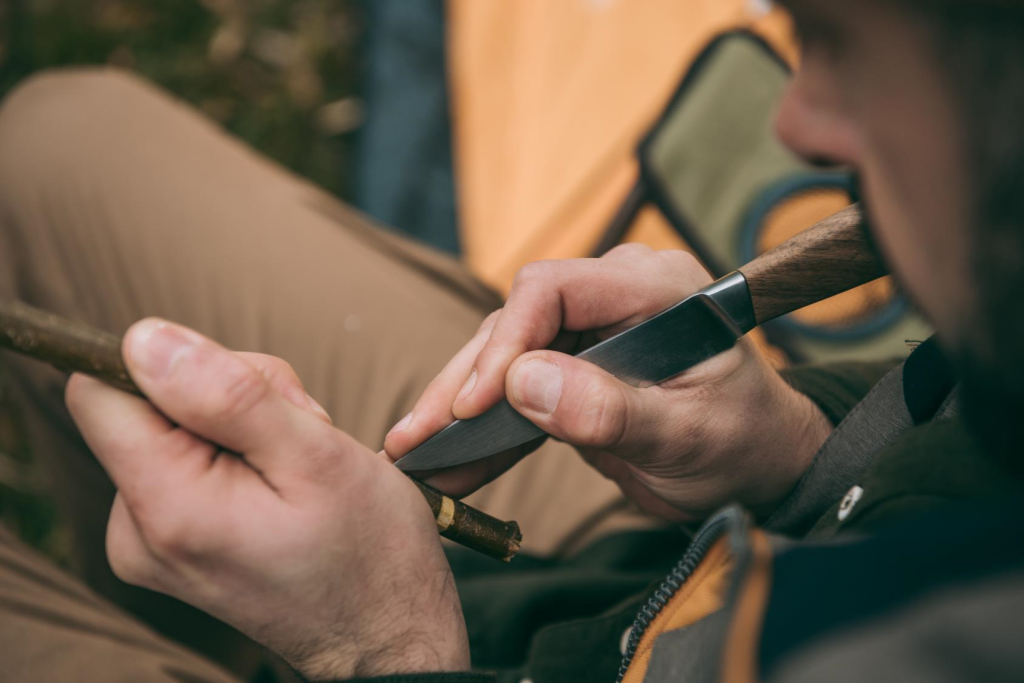 Some people think that all tactical or camping knives are similar. However, most knives differ based on their use, purpose, shape, design, and so on. As you can easily tell from the name, a camping knife is a knife you bring on your outdoor adventures, especially camping. It is usually tougher and heavier than a regular survival/hunting knife.
A knife is a must-have tool if you are going on an outdoor trip. What makes the camping knife more special is its amazing quality and versatility. Since you will be using the knife for various different things including fire preparation, food prep, hunting, and self-defense, your camping knife should be one of the best ones in terms of multi-functionality and quality. It should be convenient, and easy to carry and use. Plus, it should feature one of the sharpest blades without a doubt.
A proper camp knife should have a blade no shorter than 8 inches and no longer than 10. Nine inches is considered just about the suitable length. Moreover, it should be a little heavier and wider than other regular knives.
Why Do You Need a Camping Knife?
You must be wondering why exactly you should own a particular type of camping knife. Could not it be just a simple knife we use every day? The answer is no. Simple knives we know can not satisfy our needs in the wilderness. Camping knives are built to help you survive in a variety of situations, so you will definitely need a camping knife.
1. First of all, when you have to hunt for food, you will need a good knife with a sharp blade. Camping knives can cut through animal skin and meat without much effort. Not only that, but you can also use a knife to cut vegetables as well. Canned foods are one of the most popular foods. You can open a can without any can opener when you have your camping knife.
2. Secondly, when you are building your shelter, you will need a camping knife for cutting ropes. Regardless of what type of shelter you are building, a camping knife is enough to cut any tough or difficult materials. Plus, some knives feature essential tools including a compass, fire starter, etc.
Different Types of Camping Knives
1. Multi-functional
Multi-functional knives are one of the most popular types of camping knives. Since camping knife is all about taking on various different tasks, featuring multi-functional tools can be incredibly helpful. There are different versions you can choose from as well: a knife with a fire starter, compass, glass breaker, scissors, and more. Or perhaps you can get an all-in-one knife!
2. Folding Knife
Some people know them as pocket knives. During camping, you'll most likely carry your knife around on a daily basis. Folding knives are easy to carry around as they are small and lightweight. However, since there are moving parts, it breaks easily. So make sure to choose one that's tough and reliable.
3. Machete
To understand it easily, a machete is like the opposite of folding knives explained above. As Expert World Travel Explains, A machete is like a combination of a survival knife and an ax with the blade edge as a cutter and the weighted upper blade giving you force to chop. It allows you to slash, chop, split, hammer, and more.
4. Survival
Buil
Built to help you survive in the wilderness, this type of knife is strong, tough, and lasts longer. You can many survival knives with versatile features too!
Most survival knives usually have fixed blades. So if you're going to be carrying your knife with you all day long, getting a durable sheath is crucial. Knives that come with their own sheath ensure your safety while making it easier to carry around.
5. Dagger
A dagger is a knife with a very sharp point and usually two sharp edges, typically designed or capable of being used as a thrusting or stabbing weapon. There are many daggers or combat knives designed to be used as EDC or camping/hiking knives. They are also strong and reliable while helping you tackle different types of tasks. But most people use a dagger as a hunting knife.
Lastly, whichever knife you choose, make sure you are comfortable and confident using that knife for various tasks. Small details matter when it comes to the knife. So pay attention to the blade, handle, shape, size, material, and more when you're purchasing a tactical knife or camping knife.
Article of interest: Get knives for free