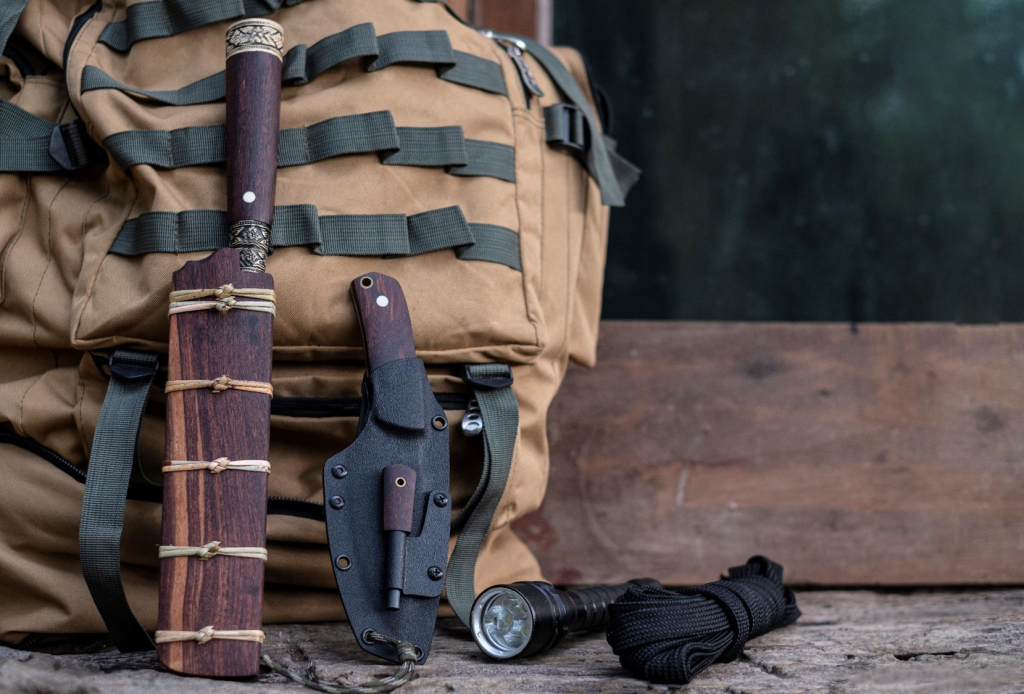 Here are some military survival knives that are being offered for free by different companies and brands. Make sure to double-check the info before making a decision; here are some interesting offers online.
Evatac Rescue Knife
The Evatac rescue knife is a great survival knife that comes with a sleek black finish. Besides just a sharp edge, it comes with other cool tools that will come in handy in emergency situations.
It's light, portable, and easy to carry, making it one of the top choices for this recommendation.
Specifics:
Ultra Sharp Drop Point Blade
​Spring Assisted Folder
​Integrated Belt Cutter
​Emergency Glass Breaker
Tough ​Meaty 1/8″ Blade
​Ergonomically Designed
​Perfect EDC Defense Tool
​Stainless And Rust Proof
USMC Neck Knife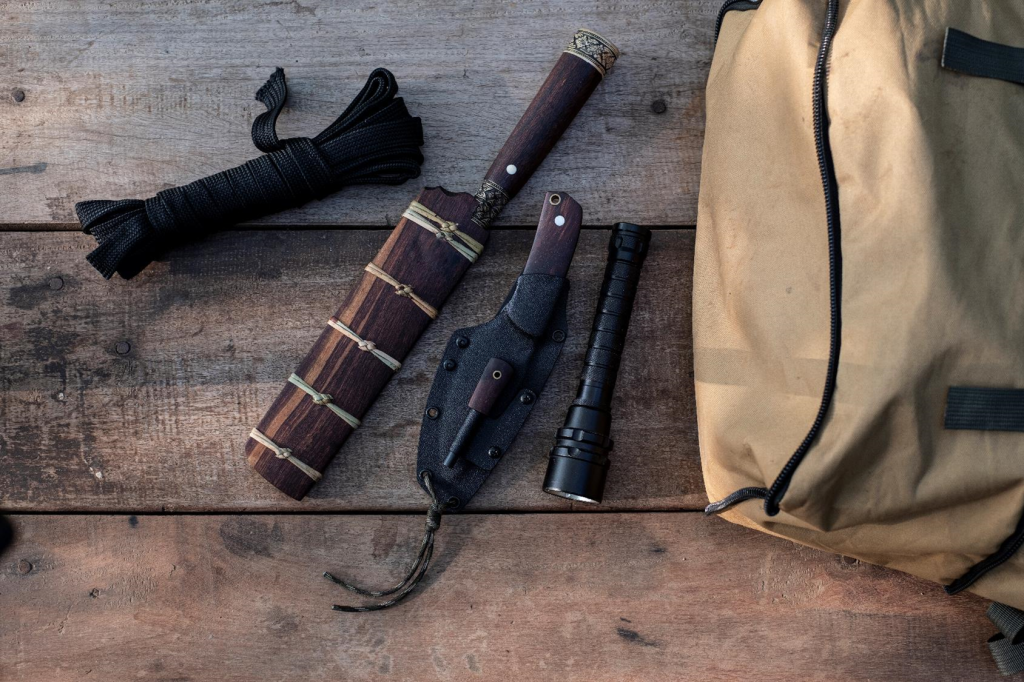 If you are looking for something that is specifically military oriented, then try this neck knife. It goes well with green, brown, and military-colored shirts.
I personally think wearing it around your neck is rather annoying, but if that's something you prefer and would like to swagger in style, then try it out.
Specifics:
Razor Sharp Blade
​Partial Blade Serration
​Discreet 4″ In Length
Quick Access Neck Chain
​Blade Cover Included
​Perfect EDC Knife
​Stainless And Rust Proof
Steel River Colossal Knife
The Steel River colossal knife is a little bit sturdier and has some weight to it. It comes with a sheath, so you can equip it on your pants.
For heavy-duty usage, it is a better-suited survival knife as it's thicker, but the design doesn't have the military/tactical element.
Specifics:
Steel Trail Point Fixed Blade
Total Length – 10.5 Inches
Extremely Durable
Blade Length – 5.5 Inches
Total Weight Without Sheath – 9.5 oz
Sheath With Belt Clip Included
Rubber Grip for Enhanced Handling
Black Rhino Folding Survival Knife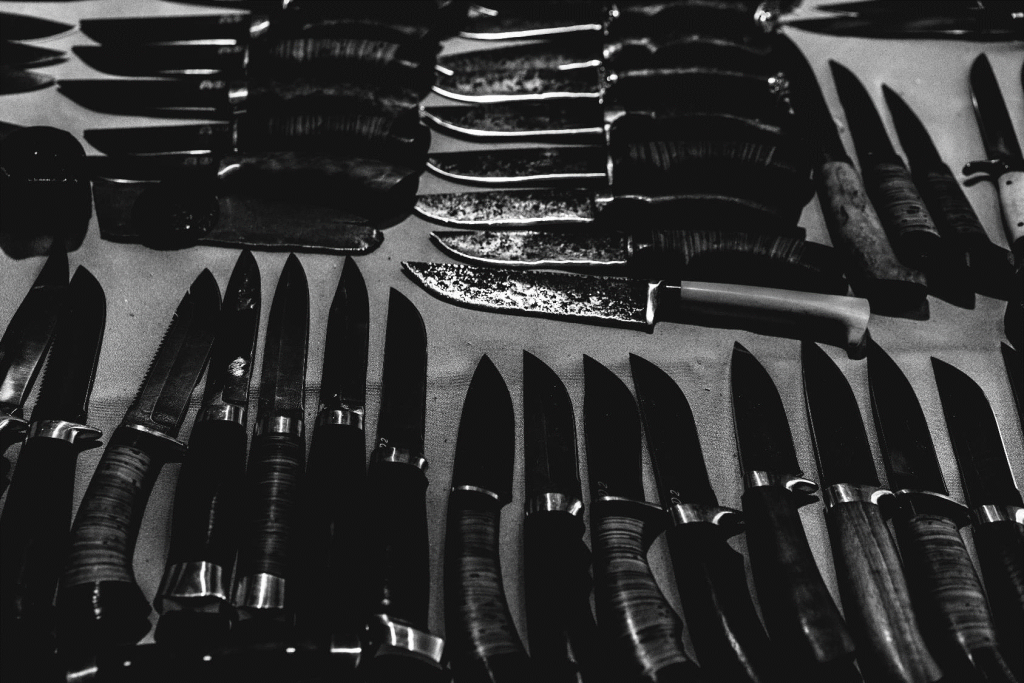 The Black Rhino survival knife has a minimalist, but tactical design.
The material and frame for this knife are durable, but what sells it is how it looks. It's clean, reliable, and will get the job done in survival situations.
Specifics:
Tough-as-Nails 8Cr13MoV steel construction
Scary sharp 2.5 drop point with ambidextrous thumb studs
Overall length 6.5 in
Weighs only 2.9 ounces
Deep-Ride Pocket Clip
Anodized Liner Lock
Evatac Combat Dagger
For self-defense and cutting purposes, the Evatac Combat Dagger might be a better choice. The sheath is not made of the best material, but the knife's edge is very sharp and specifically designed for cutting.
Specifics:
Symmetrical Double Edge Blade
​Overall 9″ In Length (23cm)
​4.7″ Blade & 4.3″ Handle
​Stainless And Rust Proof!
​Matt Black Finish
​Extremely Sharp Out Of The Box!
​Effective Fighting/Defensive Knife!
​Extra Wide Double Guard
​Comfortable Rubberized Handle
​Palm Swell Grip
​Brass Lanyard Hole
​Boot/Belt Sheath Included!
And lastly, we have the Those Who Served Survival Knife.
The building is not necessarily military style, but the artistic depiction of the soldiers pays homage to those who served in order to protect our freedoms.