As the candle is practically our daily use, we always choose wisely what type of candle to place in our house. However, the lighter of the candle is as important as the candle's. Since nobody likes to smell smoke left from lighting a candle with a match, you should choose the lighter wisely.
Most candle lighters or matches run out easily. Plus, they don't usually work effectively. Therefore, the ideal lighter you should be looking for must be able to last longer, safe, flameless, lightweight, and waterproof if necessary. That's why electric lighters are a huge trend nowadays.
To help you find the perfect lighter for candles, we have gathered the best-quality electric plasma arc lighters with incredible features. All of them are waterproof, rechargeable, lightweight, and feature their own unique designs. I'm confident you'll find your ideal lighter from here. Keep on reading!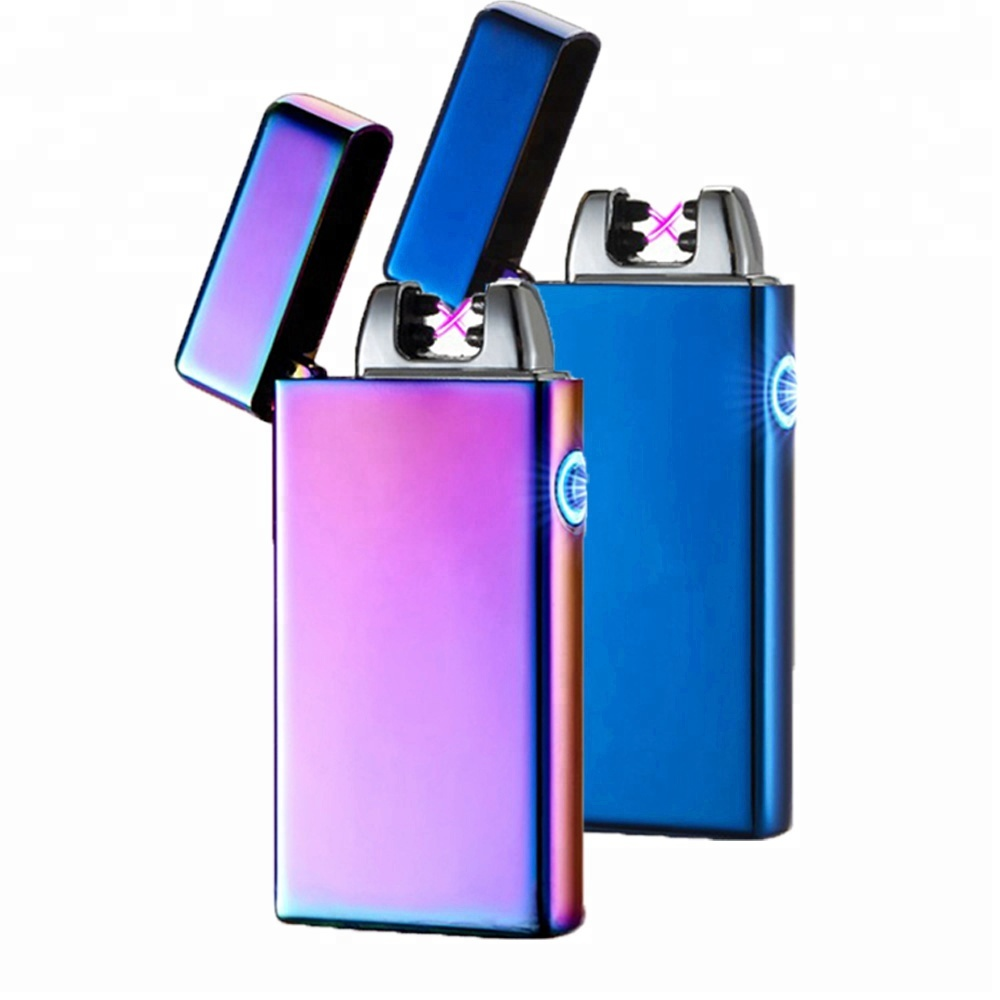 1. Tough Tesla Lighter
Our first recommendation is unique when it comes to its history. This Tough Tesla Lighter is said to be Nikola Tesla's brilliant idea and was made with such revolutionary technology. The newest model we're seeing here is called Tough Tesla 2.0 which is a \"Dual Arc\" lighter. You'll be amazed to see its incredible features.
This Tough Tesla "Dual Arc" lighter is one of the most durable and long-lasting candles you can find! Why? Because the tough, military-grade exterior & rubberized plastic makes it nearly indestructible. To use it, all you have to do is just press a button. Easy as that.
Battery capacity: 220 mAh
Input: DC 5V 0.25V
Weight: 1.8 oz.
Dimensions: 2.7 x 1.9 x 0.7 inches
After you've ordered the product, if you're not satisfied for any reason, they offer a 100% money-back guarantee. The reason is unimportant, that's why it's called the 6 Month "Any Reason" Refund Guarantee.
Best Features:
It Never Fails in Brutal Winds: This lighter is windproof and fires up anything that's flammable in the strongest of winds. It's because of the unusual top-facing "Dual Arc" design. You won't have to continually flick your lighter when you're trying to light a candle outside.
Completely Waterproof: The zinc alloy casing is covered with rubberized plastic. And the wire safety latch ensures the dampness stays out. It still worked beautifully after being soaked in water for weeks and submerged 30 meters below the surface. You will be able to light the candles while relaxing in a bath or in a pool.
Gets Charged Quickly: This Tesla Charger gets charged in just 2 hours and can be used 300 times before its next charge. I'm pretty sure my candles will burn out first before the lighter runs out. It comes with a convenient recharging cord you can use with any USB power source.
Smoke & Flame Free: It produces neither smoke nor glaring flame. Plus it doesn't use toxic fuels, so it's also safer for you and better for your health!
2. Plasma Torch Lighter
The next plasma torch lighter is famous for its unique and cool design. If you've been looking for a lighter with awesome style while also featuring high quality, it is the best option for you. The best thing is that this lighter comes in an elegant gift box, so a lot of the purchasers actually bought it as a gift.
Dual arc beam
LED battery indicator
USB charging interface
Dimensions: 1.37 inches x 2.75 inches
After you've ordered the product, if you're not satisfied for any reason, they offer a 30-day 100% money-back guarantee. Plus, the product is completely free, you only have to cover the shipping fee. There is limited stock, so grab yours while it's still available!
Best Features:
Power Indicator & Long Battery Life: Upgraded 4 LED battery lights to display different power level statuses, which can remind you to recharge it in advance. Plus, the high-quality battery cycle lasts 600~700 charges. Imagine how many years you will be using it!
Arc design & Quality: Dual arc lighter is 5 times faster than a single arc electronic lighter. Moreover, it uses high-quality zinc alloy and high-temperature resistance ceramic plates. Therefore, you can be confident that it's safe and durable. You can light your candles in a few seconds effortlessly!
Perfect Gift: It comes with an elegant gift box that looks incredibly cool! This is probably a perfect gift for anyone on any occasion!
Safe & Durable: The lighter uses plasma tech so that you don't have to worry about harmful chemicals. The plasma lighter contains a large capacity battery that can be used more than 200~300 times ignitions after fully charged.
3. SurvivaLighter
Here is another genius invention of Nikola Tesla that blows my mind. This SurvivaLighter is originally made for military purposes, and as you can see from the name, it's mostly used for survival purposes. But that doesn't mean you can't use it as a candle lighter.
The design is unique, and perfect for men. Not only you'll be lighting your candles with it, but you will use it for dozens of other purposes as it's super versatile!
Best Features:
LED Flashlight: SurvivaLighter has a powerful LED flashlight built into the bottom of the lighter housing.
Durable: As I've mentioned above, the durable and long-lasting features are the must-have features of any lighter you'll buy. SurvivaLighter is tough and high-quality enough to be used in any environment.
Easy and quick charging: There are several situations in that electricity is cut off, and you're in need of a candle. What if your lighter is not charged at that time? Don't worry, there is a SurvivaCharger, which is a solar charger accessory that plugs into the SurvivaLighter's USB port. Within 10 minutes, the lighter will be charged to the fullest.
If you're not planning to use a lighter other than to light candles, it might not be the best option for you. But for people who are going to take advantage of its versatility, they are currently having a sale! So jump on this incredible offer while it's still available!
4. Plasma 'Arc' Lighter
Our last recommendation is a great lighter for candles. However, just like the previous three, it's also versatile enough to be used anywhere. First of all, I'd like to point out the design. I mean, it's so unique and convenient to hold as you can see.
Plus, there is a protective lid. It's simple to use as well. You should just flip back the locking clasp, press the release, and the spring-assisted lid pops open, starting the fire.
3.75 inches x 1-inch diameter
Weight: Less than 2 ounces
Water-resistant and non-slip exterior
Bright 100 Lumen LED flashlight
Best Features:
Windproof and Waterproof: It must have become almost cliche to you that the lighter is waterproof. But they ran it underwater for ten minutes and yet it still instantly ignited a piece of paper with no problem at all.
Compact and Lightweight: The design itself almost proves that this lighter is lightweight and compact.
High-quality: The Pyro is a durable high-quality zinc alloy dual arc lighter. Plus, the high-temperature ceramic plate safely contains the 2000-degree plasma stream.
There are only 500 lighters available for this market test they're doing. You'll also be getting free shipping and handling AND a 100% money-back guarantee if you're not satisfied. But I think it's highly unlikely that you'll be unsatisfied with this incredible lighter.