There are 2 essential tools that you must have during camping. These are a knife and a way to start a fire. It seems pretty obvious as most people remember to take these things with them. But the problem is, they fail to purchase the best quality.
That's why we are introducing the 4 best electric plasma arc lighters that can satisfy your needs while traveling in the wilderness. They are all durable, lightweight, convenient, flameless, safe, waterproof, and dustproof. Keep on reading to choose the perfect one for you.
1. Tough Tesla Lighter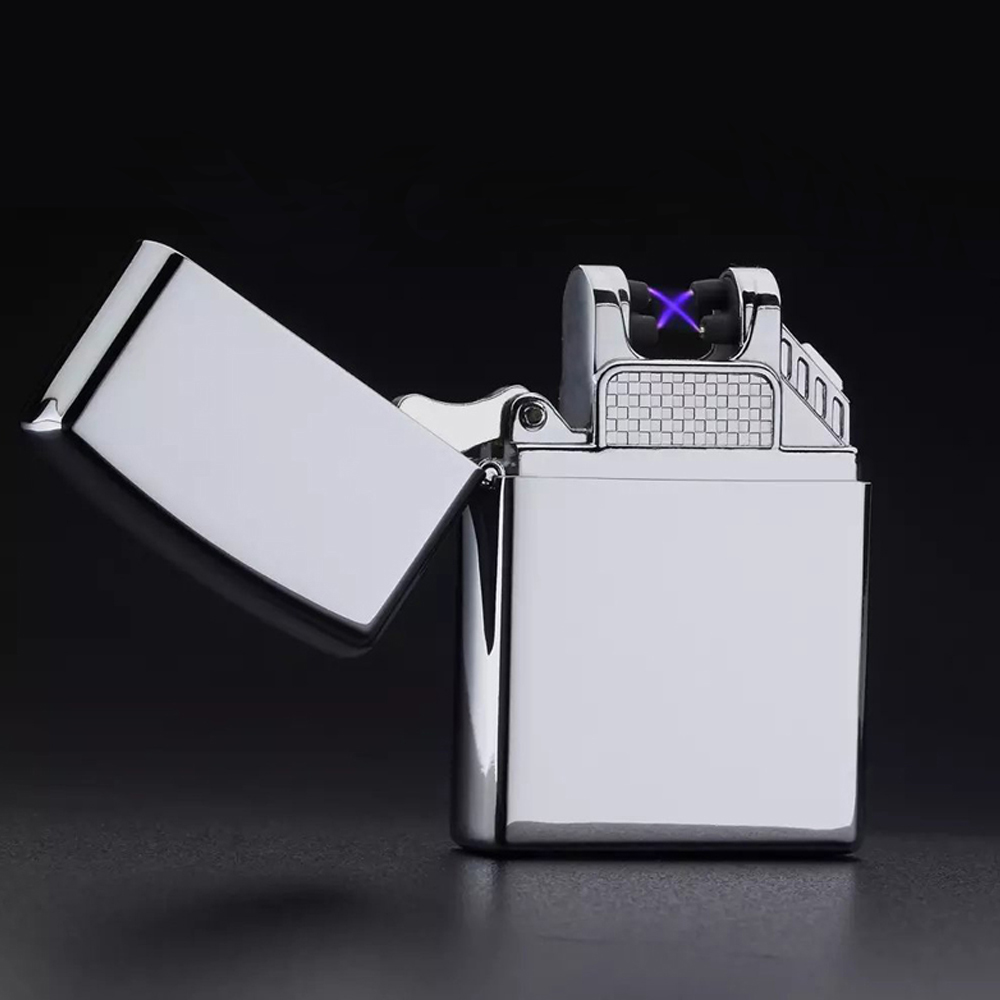 As you can easily see from its name, it is such a tough and rough lighter, perfect for camping. You can use it for cooking food, heating your shelter, signaling for help, and lighting up the darkness.
Battery capacity: 220 mAh
Input: DC 5V 0.25V
Weight: 1.8 oz.
Dimensions: 2.7 x 1.9 x 0.7 inches
Best Features:
Works as a Self-defense Tool: This lighter also has a tiny, but powerful 120-decibel whistle you can use to signal for help. You'll be heard for miles around.
Lanyard Cordage: Your lighter comes with a removable Lanyard that is 17 inches of ultra-strong cordage with a built-in easy-release buckle.
Built-in Flashlight: You can use it while searching for tinder or signaling for help. There are three modes: bright, ultra-bright, and flashing.
Waterproof and Windproof: This lighter is windproof and fires up anything that's flammable in the strongest of winds. Plus, the zinc alloy casing is covered with rubberized plastic. And the wire safety latch ensures the dampness stays out.
2. Plasma Torch Lighter
If you want not only a high-quality, rough, and safe lighter, but also features a cool and beautiful design, it's the best option for you. Moreover, it has a more long-lasting battery which is important when it comes to camping for several days.
Dual arc beam
LED battery indicator
USB charging interface
Dimensions: 1.37 inches x 2.75 inches
Best Features:
Power Indicator & Long Battery Life: Upgraded 4 LED battery lights to display different power level statuses, which can remind you to recharge it in advance. Plus, the high-quality battery cycle lasts 600~700 charges.
Windproof & Flameless: Arc lighter is a rechargeable electric lighter that requires no flame and no butane, and it's weather-resistant.
Safe & Durable: The lighter uses plasma tech so that you don't have to worry about harmful chemicals. The plasma lighter contains a large capacity battery that can be used more than 200~300 times ignitions after fully charged.
Arc design & Quality: Dual arc lighter is 5 times faster than a single arc electronic lighter. Moreover, it uses high-quality zinc alloy and high-temperature resistance ceramic plates.
3. SurvivaLighter
This SurvivaLighter is originally made for military purposes. As you can see from the name, it's mostly used for survival purposes which is why it's the perfect lighter for camping.
Best Features:
Windproof and Waterproof: There are lots of windproof lighters there, but all of them require fossil fuels to work. Fossil fuels are cumbersome to carry, highly flammable, bad for the environment, and evaporate easily. Since the SurvivaLighter is 100% electric, and its flame is actually a plasma arc, and will stay lit even underwater. How cool is that?
Features its own charger: Sometimes you might have to camp for several days without electricity. But there is a SurvivaCharger, which is a solar charger accessory that plugs into the SurvivaLighter's USB port. Within 10 minutes, the lighter will be charged to the fullest. Imagine that you'll be able to charge it with just solar energy!
It is said that SurvivaLighter is the 'Alpha Male' of the lighter world. It's a rough, tough, rugged essential tool that you simply can't miss especially when camping.
You can learn more about SurvivaLighter on the website as there is some interesting experiment made to test its quality of it.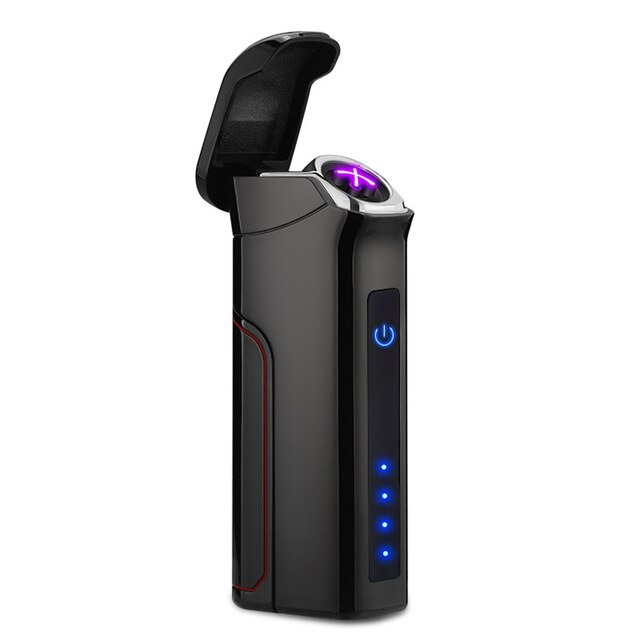 4. Plasma 'Arc' Lighter
It is said to be an amazing breakthrough in electronic ignition technology as this Pyro Arc Lighter generates a 2600-degree plasma-type electric stream. That's hot enough to instantly ignite a campfire, a barbeque, a candle, light a cigarette, or whatever you need, whenever you need it regardless of the weather.
3.75 inches x 1-inch diameter
Weight: Less than 2 ounces
Bright 100 Lumen LED flashlight with 3 modes
Weatherproof
Best Features:
Weatherproof: Both the flashlight and lighter as a whole is protected from wind and water. The quality case construction and the o-ring seal give this an IP67 rating, so it's very effective at preventing dust, dirt, and moisture from seeping into the unit.
Compact and Lightweight: It is crucial for the lighter to be lightweight while having a long-lasting battery for camping. This lighter satisfies both needs. It can fit in your pocket comfortably as you'll feel as if there's nothing!
High-quality exterior: The flat black water-resistant non-slip exterior is high-quality and beautiful. No matter how much you use it, the unit itself will remain cool to the touch.
There are only 500 lighters available for this market test they're doing. You'll also be getting free shipping and handling AND a 100% money-back guarantee if you're not satisfied. But I think it's highly unlikely that you'll be unsatisfied with this incredible lighter.