If you are low on budget but need a camping knife, then try these free and cheap survival knives.
Free Evatac Rescue Knife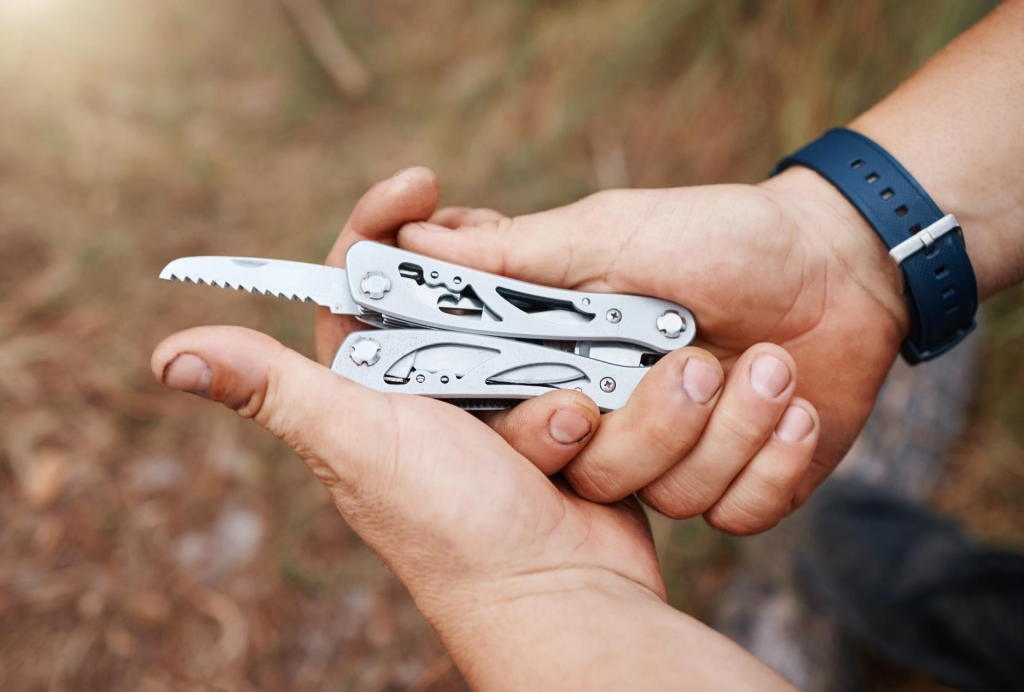 The Evatac Rescue Knife is one of the best free EDC pocket knives you can find online. It's sleek, durable, and feels comfortable in one's hand. It's perfect for most camping essentials.
Why Get It?
Ultra Sharp Drop Point Blade
​Spring Assisted Folder
​Integrated Belt Cutter
​Emergency Glass Breaker
Tough ​Meaty 1/8\" Blade
​Ergonomically Designed
​Perfect EDC Defense Tool
​Stainless And Rust Proof
You have two choices to choose from when it comes to design.
A) Patriot edition with the American flag or B) Shadow tactical black.
Free Swiss Army EDC Camping Knife
However, if you are looking for a knife with multiple functions with a lot more things you can do with? Then maybe this Free Swiss Army Knife is for you.
It's very portable and you have plenty of tools to choose from. From cutting something to opening beer bottles, to scissors, you name it. You have pretty much everything you need in this tiny thing.
Why Get It?
Easy to use: Small design allows for easy everyday carry. While still having all the tools you could ever want.
Compact multitool: Ideal for rugged outdoorsy types, with essential implements that maximize usefulness while keeping bulk to a minimum.
11 Tools In One: Large and small blades, corkscrew, cap lifter with screwdriver and wire stripper, Reamer, key ring inox, tweezers, toothpick, scissors, and multi-purpose hook/parcel carrier.
Measures one by 0.7 by 3.6 inches (W x H x D) with a three-ounce weight and polished Cellador handle
This is more suited for hikers and climbers. You can use it as a clip to lock ropes or convert it into a knife. You have 2 small screwdrivers in case you need them.
Why Get It?
Unassuming Discreet Design
Razor Sharp SS Blade
Perfect Survival & Defense Tool
308 Die-Cast Alloy Frame
Contoured For Comfort & Grip
Philips & Slot Screwdriver
Bottle Opener
Perfect EDC Defense Tool
Stainless And Rust Proof