While military backpacks might seem like a very specialized type of backpack, they can also be great short-trip hiking backpacks. Here are the main reasons why.
Why Buy Military Backpacks For Hiking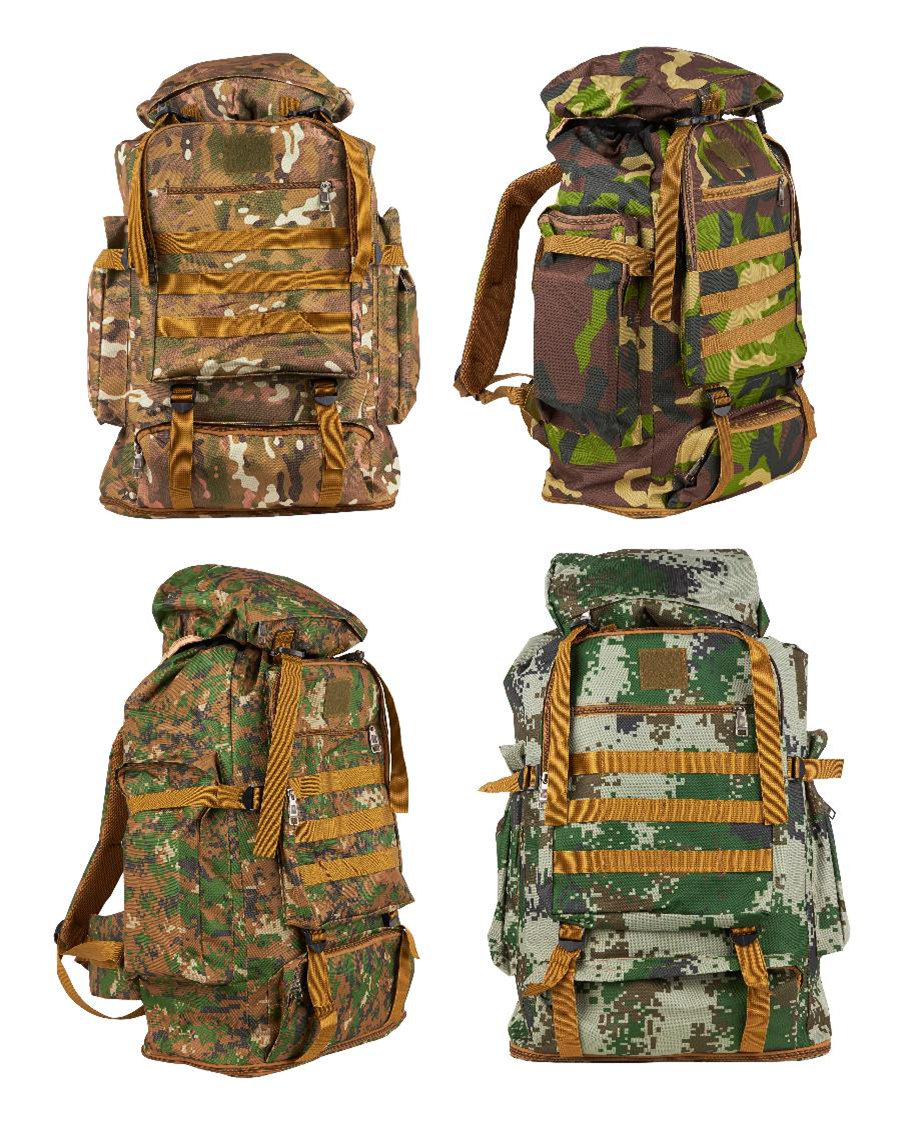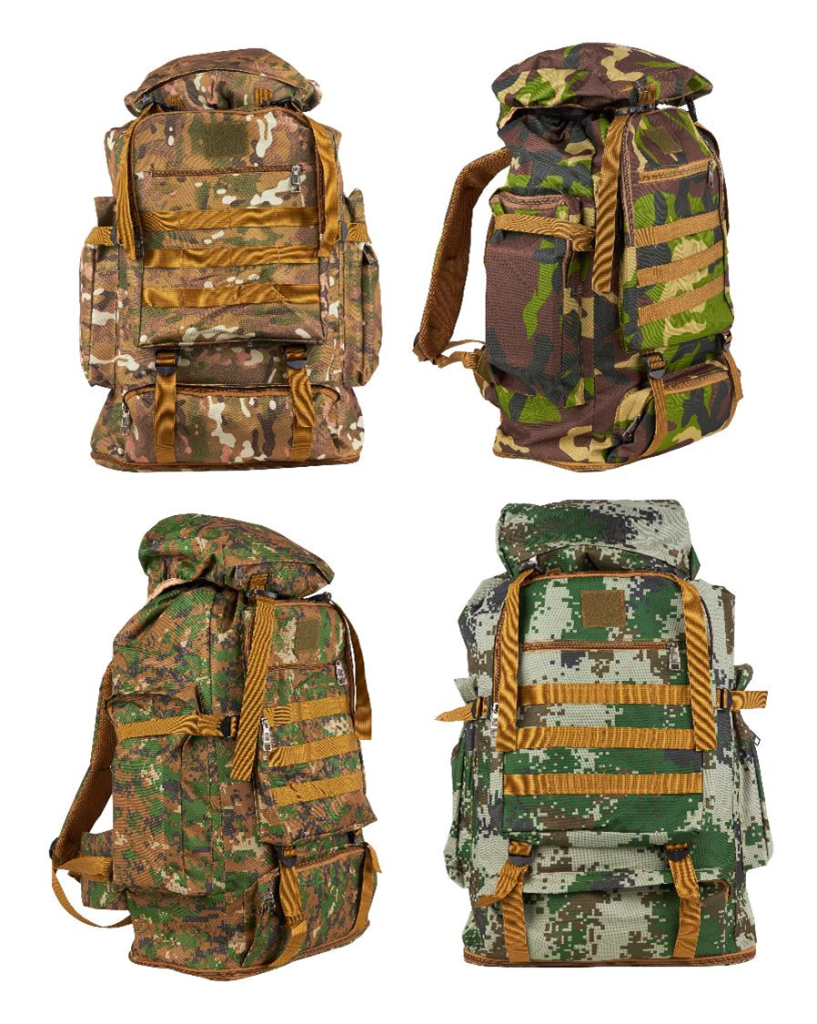 The most important aspect of military-inspired backpacks is their functionality. It may not necessarily look pretty, but when it comes to practicality you have a lot of advantages.
Military backpacks have these advantages:
MOLLE system for compartmentalizing and attaching gear and equipment
Better use of space due to its shape and design
Durable and tough, which can help withstand the elements
Snug fit and comfortable with extra padding
You can use military backpacks for everyday use besides hiking
"Free backpack" you might be interested in:
​Portable but durable
​Premium 1000D Poly
​FAT Zipper™ Zips
​15 Separate Compartments
​Chest & Waist Strap
​Expandable Molle System
Waterproof Lining
MOLLE System
The U.S. military made a lot of improvements in their backpack during the 1990s, one of which was the MOLLE system.
It allows you to carry your gear and equipment without compromising their functionality and efficiency.
MOLLE allows you to compartmentalize your belongings in well-organized and safe compartments, which is great if you will be carrying electronic equipment that is fragile.
The highlight or the discerning feature is the straps on the backpack. You can store away knives, and flashlights, use them as a gun holster, attach a first aid kit, etc.
The material is usually durable nylon and can withstand quite a bit of beating.
If you like hunting or need a hiking backpack that is action-oriented, then a MOLLE system would be a great fit.
Big and Spacious
Compared to other types of hiking backpacks that are focused on visual appeal, military backpacks are mostly geared toward efficiency. A military backpack makes the most out of what is given.
Usually, tactical bags will be boxy, square, or rectangular in shape which is great for maximizing overall space. However, how big the backpack is will depend on your preference and the size you choose.
Usually, for short hiking purposes, 40L backpack will do, but for a short day hike, 20 Liters is also big enough.
Durable and Tough Material
The quality of the material and military backpack will obviously depend on pricing, but even cheaper ones are made usually made out of Nylon or 600D+ Polyester which is cheap but durable. They are resistant to tears, cutting and resistant to water.
Some higher-end backpacks even have ballistics Kevlar, which is resistant to cuts. Also, high-quality military backpacks will have some form of cushioning inside and out which helps with absorbing shock.
This is especially important if you have electronic equipment. Your backpack needs to be water and shock resistant.
Comfortable Fit & Padding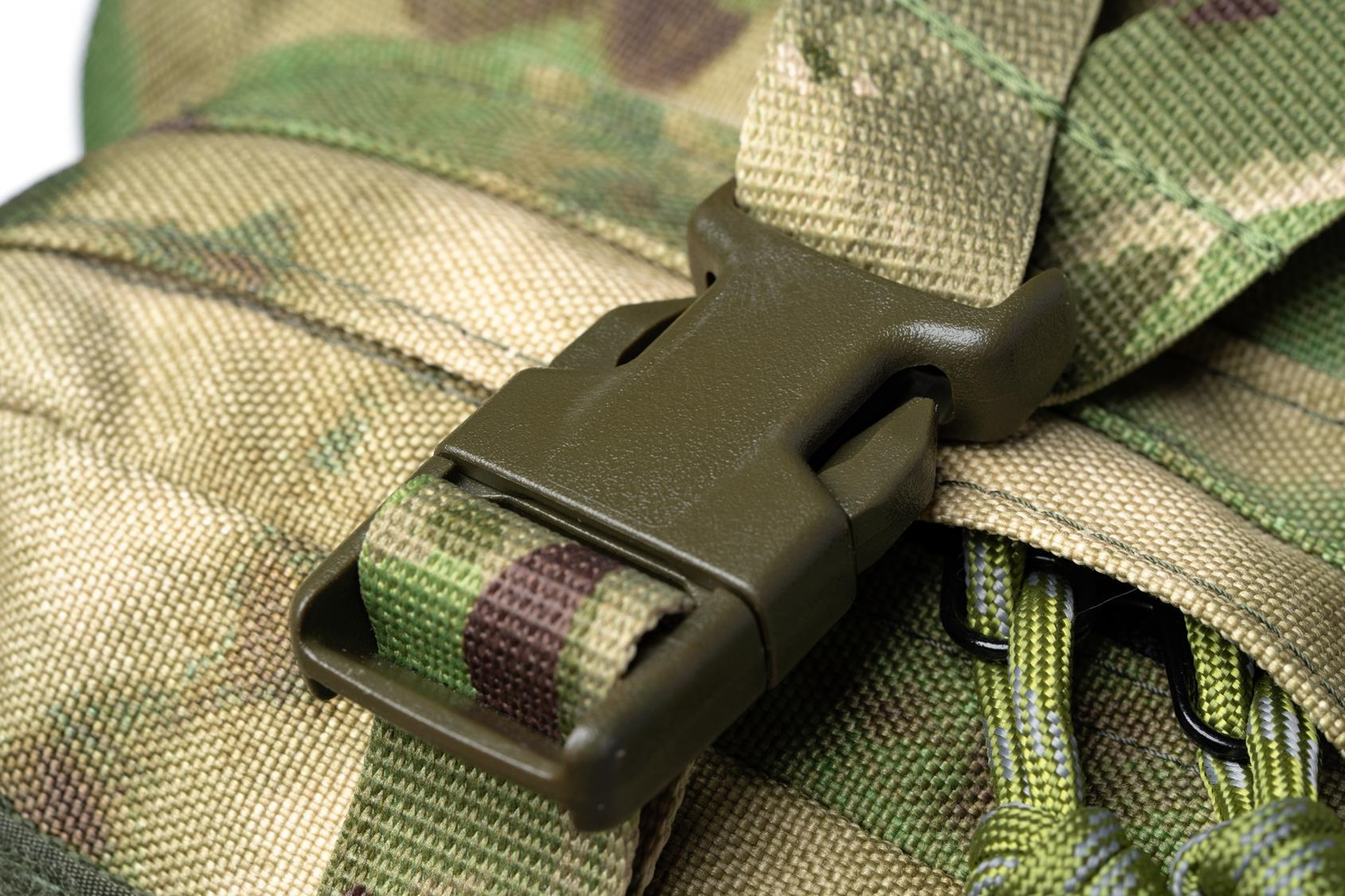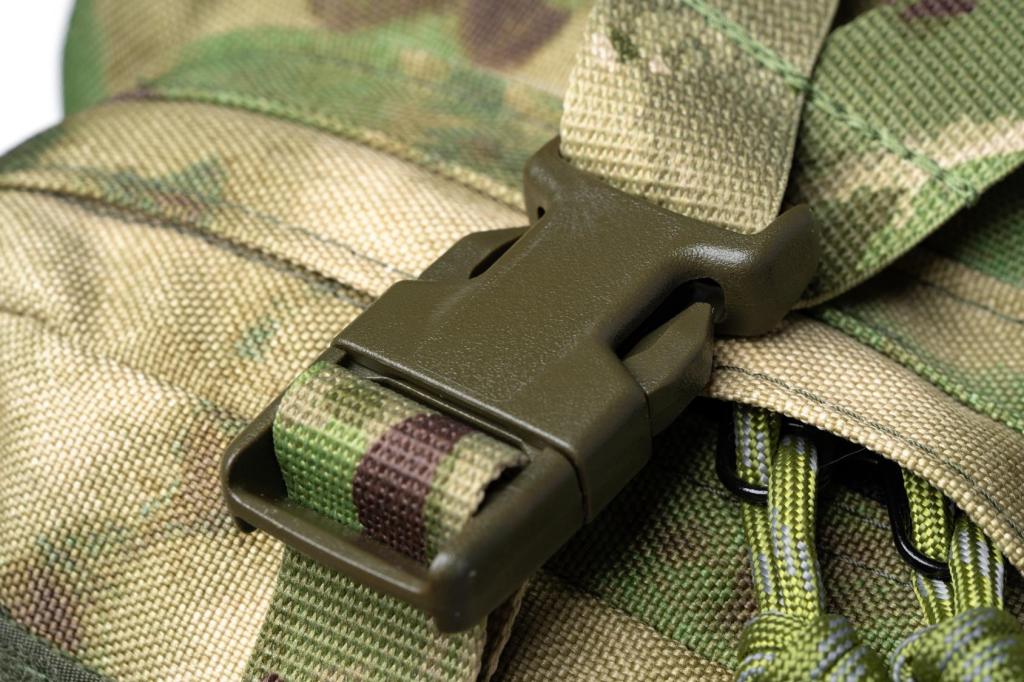 Lastly compared with hiking backpacks, military backpacks usually have better padding and a snugger fit.
Obviously, some hiking backpacks do come with extra padding, but one of the things I've found annoying is the lack of rigidity in most hiking backpacks. When it is empty and when you are trying to load your backpack, it's rather annoying pulling the bag and maintaining it upright.
For example, a typical hiking backpack will look something like this. It's simply a big piece of a pocket pouch. Unless you are putting in blankets or cushions, it feels uncomfortable.
Such hiking backpacks are too long and narrow which makes it harder to move around.
Whereas a tactical backpack firmly hugs your back and doesn't go above your neck. The design is wider and bulkier, which makes it easier to control and move around with.
Versatility
Let's say you need a backpack for school, gym, or for certain sports besides just hiking, hunting, or camping. A military-style backpack is versatile in design and functionality to allow for pretty much every occasion.
It might even give you a unique and badass vibe / look about you.
Whereas wearing a hiking backpack to school or to the gym looks rather odd. It wouldn't even have the necessary compartments to be a good everyday carry backpack.
Why You Shouldn't Buy a Military Backpack for Hiking
The only reason not to buy a military backpack for hiking is if you are going on a long hiking or camping trip which is more than a week. There is no denying that hiking backpacks can range up to 90 liters, and you can pack almost a month's worth of supplies and clothes.
Higher-quality hiking backpacks are usually better suited for comfort and load in bigger sizes compared to military-styled ones.
Military backpacks are most efficient up to the 60Liters mark. Anything more than that you will start to look more like a soldier and active personnel in the military.
Lastly, since military backpacks are made out of tough and durable materials, the backpack overall can be a little heavier.