If you have seen free giveaway offers for backpacks, knives, and other outdoor survival equipment, then you might have heard about Ape Survival. Let's dive into some of their offers and go over some of the company details.
Who is Ape Survival?
Ape Survival is a company that specializes in selling survival and outdoor gear. They offer a range of products and resources related to wilderness survival, camping, and emergency preparedness. These products may include survival tools, outdoor equipment, and informational guides on topics like wilderness survival techniques, self-defense, and emergency preparedness.
Ape Survival Free Offers & Giveaways
Why Are They Free?
It's a form of promotion and brand awareness campaign for their company, but I do believe they do make slight profit on higher shipping costs and any up-sells at check-out.
Sometimes, there are offers for an online video-course subscription service when you're ordering products from them. They explicitly make it clear and visible, so compared to some other websites, I think they are quite transparent.
Review of Ape Survival Brand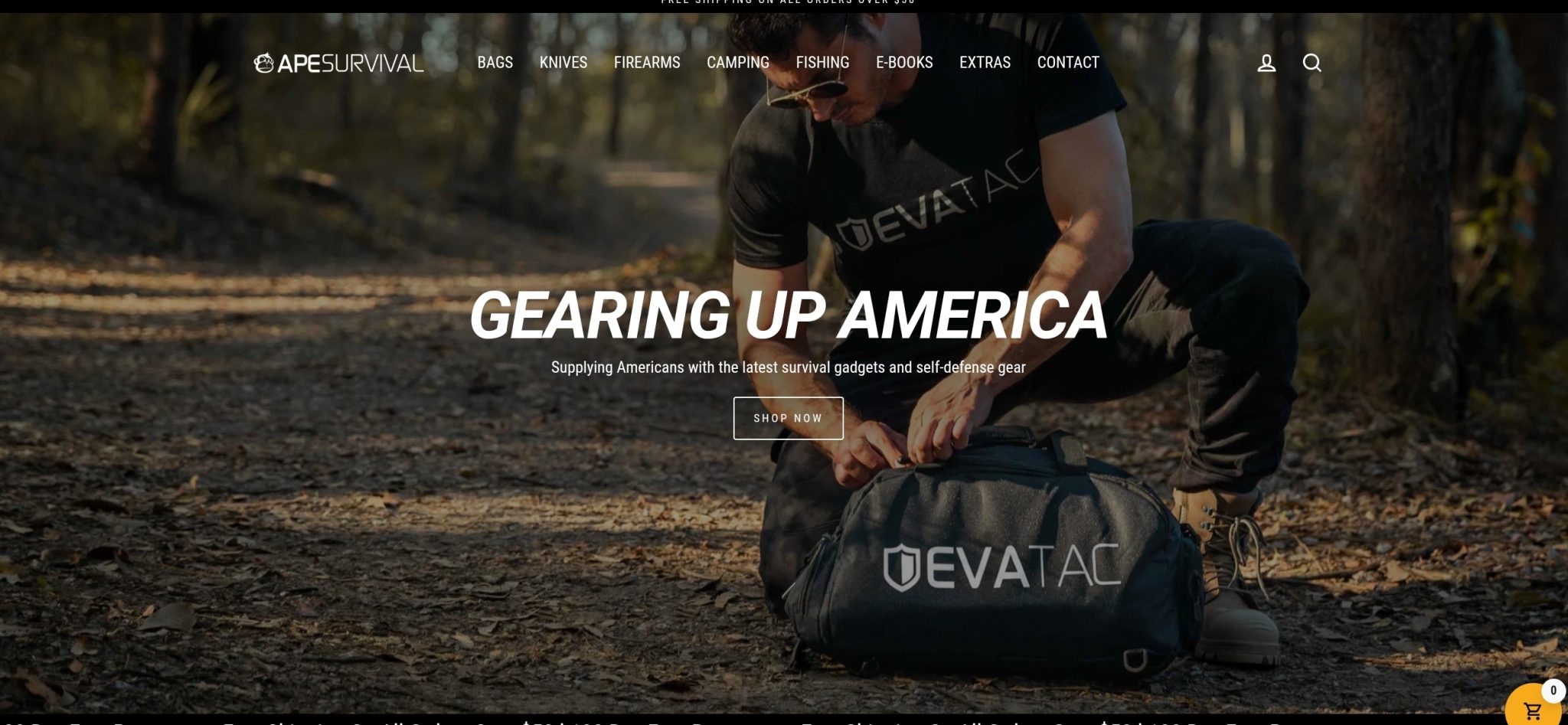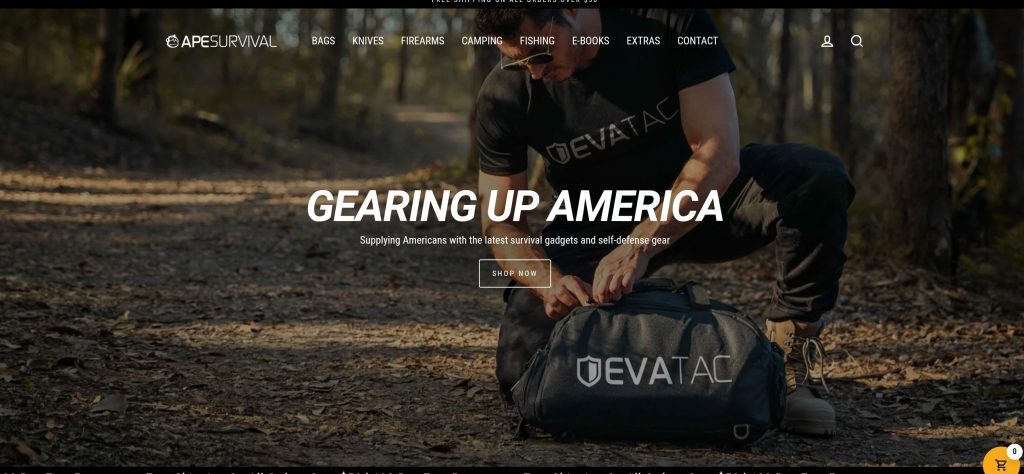 Sometimes they also go by the name Evatac or VIP Survival Academy. I believe those brands and companies are related and offer pretty much the same products under different names.
Their brand is quite legit with decent catalog of products. If you visit their website, it's kept up to date with clear contact information and customer support details.
As far as I know, they generally deliver on time and don't have as many complaints that plague many other businesses and brands that are in a similar niche.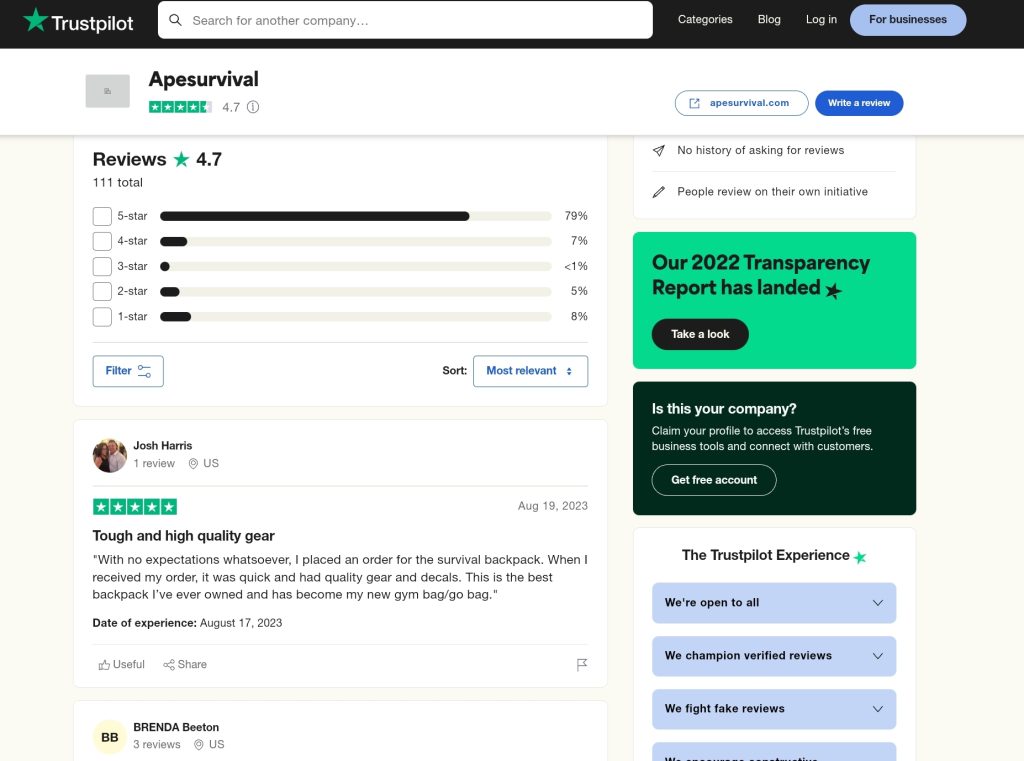 Reviews on Trust Pilot are quite good with plenty of reviews. Compared with their earlier years, I think they really stepped up on their quality and overall as a brand, because I remember seeing ambivalent reviews a few years back.
Frequently Asked Questions
I am sure you have some questions about the brand, so here are some common questions people ask.
Where Does Ape Survival Ship From?
I believe they ship from the U.S, Denver, CO. So their shipping is quite reliable and speedy.
Ape Survival Contact Information
From their website:
Phone: (720) 792-7280
Email: contact@apesurvival.com
For valid returns: 19655 E 35th Dr #100 Aurora, CO 80011
Contact us anytime between Monday to Friday from 10:00am to 7:00pm EST.
Is Ape Survival a Scam?
Sometimes people think they are a scam because their "free" offers are not actually free because you have to pay for shipping costs for more or less generic products.
Otherwise, no, they are not a scam. Customers can get refunds and return products in case they are not satisfied. Communication is quite clear.