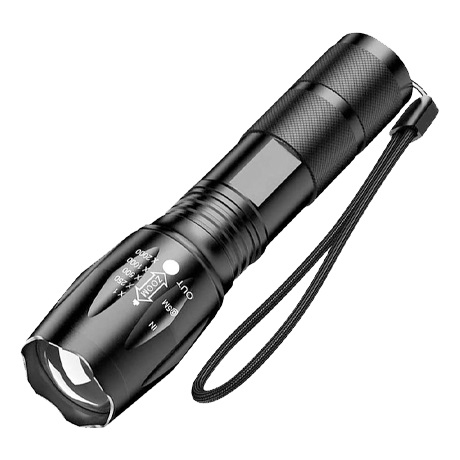 High Quality Flashlight For Less!
Tough Construction
Water, Weather, Heat Resistant
Compact with 5 Different Modes
Tactical Switch
Crenelated Attack Bezel
AMHS Rugged Tactical Flashlight Review
 Though this flashlight can easily fit inside your pocket, it packs a lot of features to ensure that you're always protected under any circumstances.
It's made of aircraft-grade aluminum alloy to make it light and durable at the same time.
By utilizing the latest LED chip in the market, you can adjust your focus so you can use it in different types of scenarios — from nighttime reading to search and rescue operations.
This is a great flashlight for outdoor activities or for self defense uses in uncertain areas.